In the Republic of Mozambique v Credit Suisse International & Ors proceedings (Claim No. CL-2019-000127), Signature Litigation has assisted its clients in obtaining permission from the English High Court to serve their claims out of the jurisdiction on, among others, the current President of Mozambique.  This is reflected in an order of the High Court sealed today (a copy of which is available here).
The context: The Republic of Mozambique has brought claims before the English Courts challenging state guarantees of the financing for certain projects related to the protection and development of Mozambique's territorial waters.  Signature Litigation's clients (including certain Privinvest companies) are among the defendants to those claims, which they dispute.  Credit Suisse entities are also defendants to the claim and have brought additional claims against our clients, which are also disputed.  If, however, any of the Republic and/or Credit Suisse's claims succeed, our clients maintain that other parties are also liable for those claims, including the current President of Mozambique, the former President and the former Minister of Finance.
The application and ruling:  Our clients issued their additional claims in January 2021, but required the Court's permission to serve those claims on parties out of the jurisdiction, including the President of Mozambique, Filipe Nyusi.  The application was heard on 21 May 2021, at the end of which Mrs Justice Cockerill granted permission to serve the claims out of the jurisdiction on all of the relevant parties, including President Nyusi.
The Court and the parties were alive to the potential seriousness of serving a sitting foreign Head of State to answer these claims.  However, Cockerill J was ultimately "amply satisfied that the merits hurdle is met in relation to both the third party and [President Nyusi]".  Cockerill J also noted that she had given "careful and anxious consideration to the question of sovereign immunity" but was satisfied that our clients' case as to why President Nyusi is not entitled to assert immunity in relation to the claims "is well over the arguability hurdle".   In summary, our clients maintain that President Nyusi (who was not President at the relevant time) is not entitled to assert immunity as the relevant conduct (including representations in relation to donations to his presidential election campaign) occurred in the course of professional activity outside his official functions.
Tom Snelling, Partner at Signature Litigation, commented: "We are delighted to have successfully represented our clients at this important hearing, working closely with a fantastic Counsel team led by Duncan Matthews QC".
The proceedings continue, and steps will now be taken to effect the service on the defendants to our clients' claims.  This latest decision follows our clients' recent victory in the Court of Appeal, which in March 2021 held that the Republic's claims brought against the Privinvest companies in the High Court all fall within relevant arbitration agreements (see here).
Signature's clients were represented by Duncan Matthews QC, Professor Philippa Webb (both of Twenty Essex) and Ben Woolgar (Brick Court Chambers), instructed by Signature Litigation (the team includes Graham Huntley, Tom Snelling, Tadhg O'Leary, Adriano Stagni and Elif Acar.)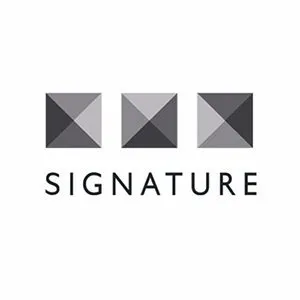 SignatureLitigation
@SignatureLitLLP
All news