Three instances of innovation show that London's courts aim to offer both greater specialisation and the prospect of shorter and more flexible trials – Ben Rigby reports
A series of summer announcements by England and Wales's senior judiciary has shown that from the Lord Chief Justice, Lord Thomas, downwards, judges are not complacent about the need to innovate, even in an age of austerity.
FINANCIAL LIST
Thomas himself led the line with a Mansion House speech in July, where he announced the creation of a new Financial List, aimed at financial claims of GBP 50 million or more, in cases that raised issues concerning the domestic and international financial markets.
Aimed at London's extensive financial sector and international rivals, it will also target complex test cases, brought by mutual agreement, with the provision for amicus briefs from relevant professional or regulatory bodies, thus "providing a mechanism for authoritative guidance before disputes have arisen", Thomas noted.
The list would also act as a beacon for the rule of law, added Thomas, in setting "an international benchmark" that encourages "international litigants to continue to use our courts, [and] in doing so… help to raise standards… across the world".
The move was widely welcomed by City lawyers, as a February 2015 report by the CityUK showed over 80% of claims issued in 2013 in the Commercial Court had involved at least one party from outside England and Wales.
Calling it a "very welcome improvement", Graham Huntley of Signature Litigation said: "Clients in the banking and financial services sector who invest a lot of money in litigation expect that if they have to go through the trial process, they will be working with the best available judges who know their business and markets."
SHORTER TIRALS, SWIFTER JUSTICE
Two other innovations were announced as the courts rose for the summer, in the form of a pair of pilot schemes, both to run from 1 October 2015 for two years.
The Shorter Trials Scheme (STS) allows for shorter, mutually agreed trials within London's flagship Rolls Building, including the Commercial Court and the Chancery Division. Its aim is to offer a judgment within a year of issuing proceedings, in cases which do not involve the extensive disclosure of documents or detailed witness evidence, whether factual or expert in nature.
With a trial length of four days, managed from the outset by docketed judges, the scheme would be largely paper-based, apart from the pre-trial review and case management elements, and would be exempt from mandatory costs budgeting, save by mutual agreement.
Speaking on behalf of the London Solicitors Litigation Association, Seamus Smyth of Carter Lemon Camerons welcomed the changes, assuming that sufficient judicial resources were to be made available to manage the procedure.
Smyth said the move would be popular with clients, by limiting the length of litigation and "therefore the disruption caused by litigation and the indirect cost to the client of deputing people to deal with it".
As well as making costs easier to predict and lower, it would benefit smaller sized commercial claims, said Smyth: "For lower-level cases of GBP 50,000 to GBP 500,000, these factors may make the difference for the parties between being able to afford to sue, or to defend [a case], and therefore increase access to justice."
INNOVATION AND COMPLIANCE
Huntley's colleague, Abdulali Jiwaji, agreed, saying "we need to keep innovating to ensure that the court process offers the flexibility to attract those disputes which might otherwise be lost to arbitration, or other jurisdictions", adding the STS was consistent with overall judicial messages on improving compliance with civil procedure generally.
Stephen Paget-Brown, head of litigation at City lawyers Travers Smith, said the changes were "very much a reflection of the courts' desire to find ways to introduce efficiencies within the litigation process in line with the Jackson reforms and the courts' emphasis on proportionality".
He added: "It comes as no surprise that both pilot schemes incorporate a regime of limited disclosure given the substantial costs that can be incurred in completing a standard disclosure exercise."
Jiwaji noted, however, that given exceptions to the STS, such as fraud, document-heavy disclosure, or multiple issues, "you wonder what type of case the scheme will be suitable for, which is not already catered for by existing summary procedures".
Likewise, Paget-Brown said that "clients may well conclude that the benefits of limited disclosure and witness evidence are outweighed by the risk that important evidence will not come to light".
That said, given the "lottery of a summary judgment application", Jiwaji agreed with Smyth that "there would be undoubted interest".
Like Smyth, Paget-Brown agreed that claims where "the sums at stake are relatively low will be particularly suited, given the scope for costs to outweigh the amount in dispute, as well as those cases where a quick result is vital", for example, matters outside the fast track, where summary judgment was not appropriate.
From a defendant insurance standpoint, Jeremy Riley of Kennedys, from the Forum of Insurance Lawyers, (FOIL) said the benefits of faster identification and management of the issues, followed by close case management and a decision in 12 months, would benefit both insurers and the insured.
Riley added: "This is should all translate into the parties focusing on the merits of their respective positions sooner, possibly leading to a greater chance of settlement. There should also be costs savings for both sides."
Early identification of the issues, Riley said, would fix these from the outset, and then be adhered to, breaking away from any "scatter-gun approach to allegations in the particulars of claim, which then have to be addressed point-by-point in a defence".
As cases are refined closer to trial, which had led to added wasted costs of abandoned issues, Riley noted that wastage would be avoided by STS, as would some "crystal ball-gazing, when predicting costs to the end of trial", as required by current costs management rules.
YOUR FLEXIBLE JUDGE
The second scheme, the Flexible Trials Scheme (FTS) allows clients to voluntarily adapt civil procedure, including on disclosure, witness and expert evidence, and submissions at trial, to fit their particular circumstances on a mutually agreed basis. How much – or how little – they wished to deviate from the Civil Procedure Rules was up to them, the aim being to cut back disclosure and witness evidence and cross-examination to that which was strictly necessary to get a fair and binding judgment, thus keeping costs and time down, and enabling a quicker result.
Smyth told CDR that, arguably, both the STS and existing case management procedures made the FTS redundant and so there was no need for it. Riley, however, disagreed, saying the FTS "gave parties the ability to build in flexibility to the disclosure process and the exchange of evidence to suit the particular dispute".
In his field – professional indemnity – it would be useful in cases "where ordinary procedures may not be suited to the issues in dispute", and "not all cases follow a tick-box format".
Paget-Brown said despite their discrete scope, "all law firms will need to be alive to the existence of the two schemes, even though neither is mandatory. They will need to advise clients on the pros and cons of adopting one of them and the impact on the timetable of doing so", should the courts encourage parties to adopt the STS.
This article was originally published in CDR Magazine, and can be found here.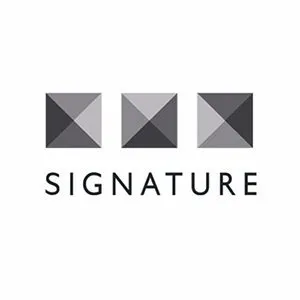 SignatureLitigation
@SignatureLitLLP
All news