Specialist disputes firm, Signature Litigation, today announces record results for FY20 and the appointment of litigator Paul Brehony as Partner.
The Firm reports growth of 31.8% for FY20 taking revenues for the year to £22.4 million. Revenues were spread across a wide range of disputes and arbitrations, particularly within the banking, private equity, technology, and manufacturing sectors.
Signature Litigation also announces an annual profit share of 17.2%, paid to all members of the Firm as part of its fixed profit sharing model.
Kevin Munslow, CEO of Signature Litigation, commented: "Our FY20 results reflect strong performance across all areas of the Firm consistent with our long term goal of managed year on year growth. Whilst the impact of Covid-19 means that we enter the new financial year with a degree of caution, we nonetheless remain committed to building an environment that delivers on the aspirations of every member of the Firm and a culture where the fruits of success are shared with all our members without discretion or variation."
Signature Litigation also announces the appointment of Paul Brehony, who joins the Firm's London offices. Prior to joining Signature Litigation, Paul was a Partner in the commercial litigation team at Stewarts for ten years and, before that, he led the Commercial Litigation team at PwC Legal.
Paul has nearly 30 years' experience in complex commercial and insolvency related disputes, particularly those with a multi-jurisdictional element.
His work is generally claimant focussed, often with a heavy investigative bias. His clients include many of the leading accountancy firms and their officeholders, as well as individuals and corporates across a range of specialist sectors.
Commenting on his appointment, Paul said: "I am excited to be joining Signature Litigation and to be working alongside my new colleagues in London, Paris and Gibraltar. Signature has a focussed practice and a strong reputation in the market, operating on a unique platform, and I am relishing the opportunity to add to it."
Signature Litigation Partner, Graham Huntley, commented: "We are delighted Paul has joined us. We continue to grow steadily and will strengthen with his knowledge and expertise, especially in commercial and insolvency disputes."
Paul's appointment builds on recent Partner additions of Tom Snelling in London, Flore Poloni in Paris, and Steven de Lara in Gibraltar over the past 12 months. Signature Litigation now comprises 17 Partners and over 100 members across its offices in London, Paris and Gibraltar.
This news has been published in The Lawyer, Legal Week, CDR News, and Edward Fennell's Legal Diary.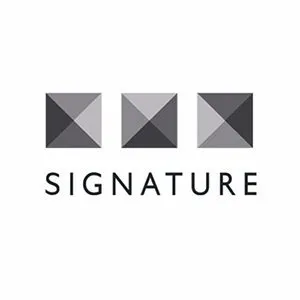 SignatureLitigation
@SignatureLitLLP
All news