We are pleased to announce the launch of our new Paris office, and financial growth of 35%.
Our Paris office of 12 individuals at present is led by a three partner team, comprising Thomas Rouhette, former head of Hogan Lovells' Paris disputes practice, Sylvie Gallage-Alwis, previously a member of the litigation team of Hogan Lovells for over 10 years, and Emmanuèle Lutfalla, an insurance and reinsurance litigation specialist, who joins Signature Litigation from Soulié & Coste-Floret, a boutique French insurance disputes firm.
With nearly 30 years' experience, Thomas is recognised as one of the leading French litigators. He is an expert in international, cross-border litigation and has acted in some of the most major litigations before the French courts on behalf of companies in the scope of a wide-ranging practice, including contract litigation, corporate and banking disputes as well as fraud and asset tracing.
Emmanuèle has over 20 years' experience and specialises in insurance and reinsurance litigation. She has been involved in some of the most important product liability cases on behalf of insurers and reinsurers, for instance in the life sciences and medical devices industry. She is also known for her work in sensitive construction matters.
Sylvie is one of the youngest French practitioners recognised for her skills as a litigator by the Directories. She specialises in all complex disputes linked to products, such as product liability, product safety, toxic tort, mass litigation and class actions. She represents manufacturers from various industries such as automotive, electronic products, cosmetics, new technologies, steel, energy, food, and toys.
Commenting on the launch, Thomas said: "As a conflict-free litigation specialist, Signature Litigation operates in a special space in the industry. Such dedicated firms have proven their success in the US and the UK. We are sure that they are the future of the Paris market as well. I am relishing the opportunity to add to Signature's leading litigation offering."
Sylvie commented: "I am delighted to be joining Signature as a Partner. The Firm has a formidable reputation and I look forward to working with the partners to build the Firm's practice in Paris with the same professional approach taken by our colleagues in London."
Emmanuèle said: "My expertise in insurance and reinsurance litigation will complement Signature's already well established offering, and I look forward to working with their team of high calibre litigators on high-value, complex disputes."
Founding Partner, Graham Huntley, commented: "The launch of a Paris office is not part of a determined international strategy but rather a reflection of a desire to complement our existing practices in London and Gibraltar with people who we know will fit in and prosper as part of our unique all-member profit sharing and open management style. Paris of course is special in many ways, and it will help us to develop a broader litigation and arbitration practice unaffected by Brexit which itself we believe will not affect the dispute resolution activity in London."
The three partners will be supported by a team of Associates, all with experience in working on high-value, complex commercial litigation.
In 2017/18, Signature Litigation's turnover increased by 35% to £16.3 million. Revenues were spread across a wide range of cases across industries including banking, pensions, private equity, trusts and insurance.
Signature also announced an annual profit share of 13.6%, paid to all members of the Firm.
Kevin Munslow, CEO of Signature Litigation, commented: "We continue to pursue our strategy of consistent and managed year on year growth, and we take pride in having a system which returns the value of our success to every employee in the firm without the intervention of any discretionary element."
This news has been published in The Lawyer, Legal Week, Legal Business, Les Echos, CDR Magzine, Global Investigations Review, The Global Legal Post, Law.com, Law360, Décideurs Magazine, La Lettre des Juristes d'Affaires, Affiches Parisiennes, and Le Monde du Droit.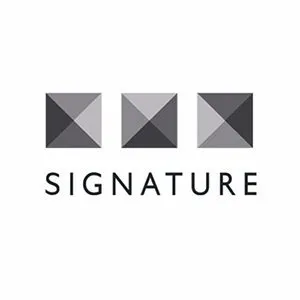 SignatureLitigation
@SignatureLitLLP
All news