Signature Litigation has been listed as one of the top 20 specialist firms for client service in a survey conducted by Legalease and published in Legal Business.
This article was published in Legal Business, 7 April 2020, and can be read in full here.
"The world's largest law firms are continuing to get bigger. Last year the combined number of lawyers across the Global 100 rose to almost 150,000, with Dentons – the world's largest by headcount – housing more than 10,000 globally.
But while these international giants now cater to most commercial legal needs, in most corners of the globe, groundbreaking new analysis of the views of the people these firms care about most – their clients – has found conclusive evidence that smaller, specialist practices are outstripping them on quality of service.
This is one of many standout findings from Legalease's new Analytics research – the world's largest ever legal survey of its kind, which has gathered and compiled ratings for more than 1,000 law firms, covering the full spectrum of the market – from the biggest international names through to the smallest boutiques."
Signature Litigation is listed in the article as one of 20 specialist firms in London which stand out for client service. The article also publishes a client quote, which describes the Firm as: 
"The practice is nimble and addresses client needs very well. They do not overstaff engagements but ensure the appropriate team for a particular engagement."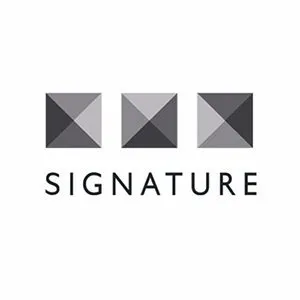 SignatureLitigation
@SignatureLitLLP
All news