"This practice offers a tailor-made and quality service, combined with availability at all times and great responsiveness. It is unrivalled from this point of view."
The Legal 500 EMEA
Our Paris Team
We are led by five partners in Paris, all of whom are highly recognised in the market for their practices. The partners are in turn supported by 18 further fee earners.
Commercial Litigation
We specialise in advising a range of clients on all aspects of large-scale commercial litigation, with a particular emphasis on multi-party, multi-jurisdictional and multi-claim disputes.
Our conflict free platform means the firm is broadly unconstrained in who it can act for and against. We therefore offer clients, who are involved in disputes on both sides of the customer/institutional relationship, access to high quality expertise from lawyers who have significant experience in handling all sides of such disputes.
Product Liability Litigation
Our product liability litigation practice is led from its Paris office and focusses on helping major national companies and multinationals deal with every compliance issue that may arise with regulators, suppliers or consumers.
We advise clients on all aspects of liability following their products from the day they are designed until they are placed on the market. Our team has extensive experience in providing legal advice across multiple sectors (regulatory advice, pre-litigation, litigation, negotiations with the regulators). In the context of the Paris legal market our product liability team is one of the largest and is therefore able to handle highly complex and large disputes.
International Arbitration
Our international arbitration team has substantial experience representing clients in high value and complex international arbitrations, whether pursuant to institutional rules or in ad hoc proceedings.
We are able to advise on all stages of the arbitral process including: drafting of arbitration agreements; choice of law and jurisdiction; conducting arbitral proceedings including acting as advocates before arbitral tribunals; enforcement of arbitral awards (including defending enforcement proceedings); and connected court matters such as anti-suit injunctions, freezing orders and other emergency measures.
Insurance Litigation
Our insurance and reinsurance litigation practice focuses on complex international insurance disputes.
The breadth of our experience covers a wide range of sectors and losses including those relating to large scale infrastructure projects, in particular in the fields of energy and construction; losses arising out of property damage insurance and notably out of natural disasters; claims under D&O policies; product liability cases; complex hospitality cases; and cyber and terrorism.
Civil Fraud and Asset Tracing
We have extensive experience in investigating, initiating and defending a broad spread of civil fraud claims including in trials in its jurisdictions.
We understand the commercial and strategic issues relating to civil fraud claims and provide robust advice on how to handle them. Interim measures are frequently required, including search and seizure orders and freezing injunctions, to prevent dissipation of assets prior to the issue of proceedings. Our significant experience in asset tracing across multiple jurisdictions includes the use of pre-action techniques for the disclosure of documents and information, and to discover the identity of individuals. In securing and enforcing foreign judgments, we regularly work with claimants who seek pre-emptive relief, or want to freeze and recover the assets of defendants.
Toxic Tort Litigation
Our toxic tort litigation practice is unique in the market as it focuses on a wide spectrum of civil and regulatory claims – ranging from environmental contamination disputes to plaintiff personal injury product and workplace exposure cases relating to health.
We have a record of success in helping clients determine how best to approach and manage toxic tort risks and to deal with litigation when it arises. We are well-known by French Courts ruling in the toxic tort cases as being serious, diligent and not disrespectful to plaintiffs while mounting a strong defence.
White Collar Crime and Regulatory Investigations
Our lawyers have significant experience in dealing with regulatory disputes in the financial sector and conducting corporate investigations.
We have in-depth knowledge of the French market in relation to domestic and international investigations. We can act for corporations, their officers and directors across a range of industries. We regularly handle government and internal investigations into compliance breaches, as well as matters relating to an array of criminal misconduct including corruption, money laundering, market abuse, securities and bank fraud, and tax fraud.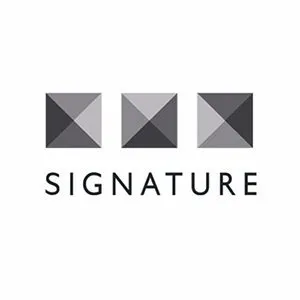 SignatureLitigation
@SignatureLitLLP
All news
Careers
At Signature, you will be given the opportunity to become a key member of our firm, working closely with partners on cutting-edge, technically challenging work.
We also welcome applications from talented students looking for internships as part of their studies ("stages").
Please visit our separate careers website to submit your application:
Please kindly note that we accept applications from direct candidates only.
Signature Litigation (Gibraltar) Limited
7 Governor's Street
Gibraltar GX11 1AA
T: +350 200 10 900