Signature Litigation's Paris partners have been ranked highly across a number of practices in Who's Who Legal's 2020 France.
Our partners are ranked highly across a number of practices in Who's Who Legal France 2020, as follows:
Product Liability Defence
We are one of two go-to EMEA firms ranked for product liability, and of the five Paris-based practitioners recognised, three are Signature partners.
Global Elite Thought Leader, Thomas Rouhette, has established himself as "a leading expert in this area for decades" due to his "excellent" work on complex product liability proceedings. He also receives prominent credit as "a very respected practitioner with an exceptionally strong product liability practice".
Sylvie Gallage-Alwis is acclaimed for her "rigorous analysis, strategic guidance and seasoned litigation" on complex product disputes. Clients applaud her "customer-centric and financially aware" approach. She "is a star in the international world" and is recognised as a "well-connected expert" and a "wonderfully bright and enthusiastic" lawyer.
Emmanuèle Lutfalla is lauded for her "international connections in the market" and her diligent work for insurers in major life-science product liability cases. The "excellent" Emmanuèle Lutfalla possesses an enviable practice and is acclaimed as an "expert" in the product liability market.
Investigations
Nicolas Brooke is praised for his "impressive hands-on experience of negotiating multi-jurisdictional settlements".
Commercial Litigation
Thomas Rouhette is highlighted for his "exceptional product liability practice".
Insurance & Reinsurance
Thomas Rouhette comes highly recommended as "great for product claims cases".
Life Sciences
Thomas Rouhette stands out as a "market-leading practitioner" for his exceptional contentious work regarding product liability in the life sciences.
Transport Aviation
Thomas Rouhette is ranked as a 'Recommended' lawyer for this practice.
Who's Who Legal does not list law firms, only individual lawyers. The leading firms are those in each region whose listed practitioners received the most total nominations in their research.
A link to Signature's Who's Who Legal profile can be found here.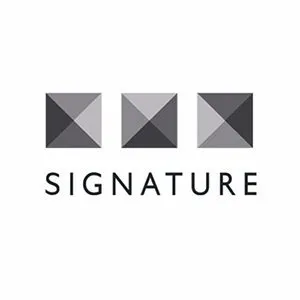 SignatureLitigation
@SignatureLitLLP
All news