Signature Litigation is delighted to announce that the Firm and its fee earners have again been ranked in the Chambers Europe Guide.
Signature Litigation has been ranked as follows:
Litigation, UK – Band 4
Chambers has described the Firm as "Dedicated litigation experts with experience in handling every element of large-scale and highly complex commercial disputes, frequently involving multiple parties and jurisdictions. Noted for its adroit handling of disputes in the banking sector and those requiring the pursuit or defence of major fraud claims. Clients include high net worth individuals, financial institutions and worldwide commercial organisations from across a diverse array of industry sectors."
A source describes Signature as "an impressive litigation outfit which provides excellent support at all times," and adds: "They provide superb client-focused service in challenging circumstances."
Additionally, the Guide highlights Graham Huntley as a "redoubtable litigator" who "stands out for his superior knowledge of commercial disputes, banking claims and civil fraud matters."
Individual rankings are outlined below:
Litigation – France – Band 2
"Thomas Rouhette of Signature Litigation LLP is highly esteemed for his expertise in handling product liability cases. Clients report him to be "a strong litigator who has driven many claims and defences to a successful conclusion," before going on to add: "His strength is to focus on the details and to be extremely closely involved in directing proceedings.""
Transportation: Aviation – France – Band 2
"Thomas Rouhette advises aircraft equipment manufacturers and insurer on product liability claims and commercial disputes. Sources report him to be "experienced and insightful.""
General Business Law: Dispute Resolution – Gibraltar – Band 2
"According to market commentators, Elliott Phillips is "an impressive individual who is extremely capable." He represents clients in telecommunications, financial and gaming sector disputes. A client highlights him as a "very strong litigator.""
General Business Law: Dispute Resolution – Gibraltar – Up and Coming
"Steven de Lara comes highly recommended by clients, with one enthusing: "He is an insightful, dedicated lawyer with great attention to detail." De Lara represents clients in insolvency disputes and gaming sector contractual litigation. Another client adds that he is "extremely hard-working, client-focused and very knowledgeable.""
A link to Signature's Chambers Europe profile can be found here.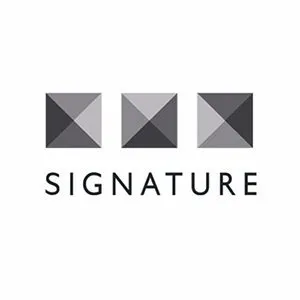 SignatureLitigation
@SignatureLitLLP
All news