We are pleased to announce Signature Litigation and its members have been ranked again in the Chambers Global 2021 Guide.
Signature Litigation has been ranked as follows:
Dispute Resolution: Litigation, UK – Band 4
Chambers has described the Firm as "dedicated litigation experts with experience in handling every element of large-scale and highly complex commercial disputes, frequently involving multiple parties and jurisdictions. Noted for its representation of claimants in the banking sector as well as its ability to pursue or defend major fraud claims. Clients include high net worth individuals, financial institutions and worldwide commercial organisations from across a diverse array of industry sectors."
The Guide also commends "redoubtable litigator and founding partner Graham Huntley", who "stands out for his superior knowledge of commercial disputes, banking claims and civil fraud matters."
Individual rankings are outlined below:
Dispute Resolution: International Arbitration – UK – Band 6
"Ioannis Alexopoulos brings longstanding experience in high-value commercial disputes seated across various jurisdictions. He is also adept at handling BIT claims. "Ioannis is very experienced and brings a wealth of knowledge to the field. He is extremely client-friendly, has great commercial judgement and is extremely well connected.""
General Business Law: Dispute Resolution – Gibraltar – Up and Coming
"Steven de Lara assists clients with arbitration proceedings and contractual disputes. He also represents clients in contentious matters involving claims by creditors."
General Business Law: Dispute Resolution – Gibraltar – Band 2
"Elliott Phillips offers a broad dispute resolution practice, representing clients in contractual breaches, judicial reviews and trust litigation. Interviewees report that his "strengths lie in being proactive and always on the ball." Phillips also acts for clients on insolvency proceedings, as well as cases in the telecommunications and real estate sectors."
Insurance, Latin America-wide – Band 3
"Hermès Marangos is well regarded by commentators for his "huge knowledge of the South American market," with one adding: "He remains a tireless, charismatic and forceful advocate for his clients and has an original legal brain." He is experienced at representing reinsurers in matters concerning the Southern Cone especially."
Litigation – France – Band 2
"Thomas Rouhette is widely praised for his expertise in product liability cases. He also assists with fraud matters and financial disputes. Sources praise his global outlook, with one saying: "He has an excellent ability to communicate with clients and help them understand the French system and navigate the way litigation is conducted in France.""
A link to Signature Litigation's Chambers Global profile can be found here.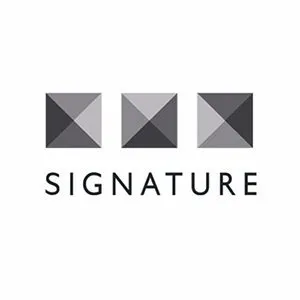 SignatureLitigation
@SignatureLitLLP
All news