Signature Litigation and its members across all offices have been ranked again in the Chambers Global Guide across several practice areas.
The Firm is ranked as follows:
UK – Dispute Resolution: Litigation – Band 3
Dedicated litigation experts with experience in handling every element of large-scale and highly complex commercial disputes, frequently involving multiple parties and jurisdictions. Noted for its representation of claimants in the banking sector as well as its ability to pursue or defend major fraud claims. Clients include high net worth individuals, financial institutions and worldwide commercial organisations from across a diverse array of industry sectors.
Strengths
One source says: "If you need a creative legal team for very difficult pieces of commercial or fraud litigation, Signature should be on your list."
Notable practitioners
Founding partner Graham Huntley is a key contact at the firm.
France – Litigation – Band 5
Signature Litigation is an experienced practice handling a variety of litigation mandates, including product liability, insurance claims and IP-related disputes. The law firm offers further assistance with environmental claims and competition cases. The team is also well versed in handling class action claims.
UK – Dispute Resolution: International Arbitration – Band 5
Impressive boutique that is renowned for its astute representation of clients in the energy, financial service and telecommunications sectors. Routinely called upon to handle proceedings under LCIA rules. Further experience of advising on enforcement actions. Well versed in multiparty and cross-border disputes, with recent work involving matters stemming from Russia, the CIS and the Middle East.
Individual rankings are as follows:
Thomas Rouhette – France: Litigation – Band 2
Thomas Rouhette is widely praised for his expertise in product liability cases. He also assists with fraud matters and financial disputes. One impressed client says: "He is spectacularly intelligent, takes the time to understand the strategic needs of our business and beyond that he is a very pleasant individual, the full package."
Elliott Phillips – Gibraltar: General Business Law – Dispute Resolution – Band 2 
Highlight cases for Elliott Phillips include his advice to Gibraltar telecoms service providers on appeals against decisions taken by the Gibraltar communications regulator. He also advises on significant insolvency and trusts disputes. "He gets straight to the point," states one source, explaining: "There is no background noise; he quickly gets to the core issues of what the dispute is about." "He is extremely well connected and charismatic," notes another interviewee. Elliott Phillips is a key partner in Signature Litigation LLP's Gibraltar office.
Ioannis Alexopoulos – UK: Dispute Resolution: International Arbitration – Band 6
Ioannis Alexopoulos brings long-standing experience in high-value commercial disputes seated across various jurisdictions. He is also adept at handling BIT claims.
"He consistently produces extraordinary, excellent work and he fills the client with great confidence and comfort." "He is the team leader and a great professional."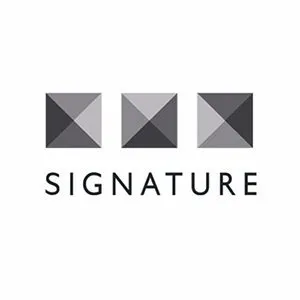 SignatureLitigation
@SignatureLitLLP
All news