Signature Litigation is delighted to have been ranked in the Chambers and Partners 2017 UK Guide.
A full list of the rankings and comments can be found below:
Signature Litigation has been ranked in the following practice areas:
Banking Litigation – Band 5
Banking Litigation: Conflict Free
Litigation: Highly Regarded (Recognised Practitioner)
Chambers UK 2017 notes that the firm "is a very effective operation. Signature is one of the leaders among the new boutique firms who are offering the capacity to run very large litigation in a leaner and more efficient way than the large, multi-disciplinary firms."
"They bring the same sort of attention and quality representation as the magic circle firms, at reasonable rates."
Graham Huntley is ranked as a leading individual in several categories, as follows:
Banking Litigation (Band 1)
Renowned litigator Graham Huntley enjoys a superb reputation for his ability to handle the most complex and intricate of disputes. "He is one of the most experienced litigators in London," report impressed sources, who say that "he is extremely energetic and a clever, inventive lawyer looking for solutions." He is a founding partner of Signature Litigation and has extensive expertise in relation to the representation of banks, fund managers and life assurers in an array of contentious proceedings.
Litigation (Band 1)
Graham Huntley of Signature Litigation LLP has almost 30 years of experience litigating complex commercial matters. Sources say he is "a real force of nature" and a "real straight shooter who is supportive of the staff working with him."
Fraud: Civil (Band 3)
Graham Huntley of Signature Litigation LLP has developed a vibrant commercial and banking litigation practice, and advises on major disputes arising out of the fraud context. Market commentators repeatedly underscore his skills as a litigator, concluding that "he gets results for his clients" and "has got it evolved to an art form."
Natalia Chumak is ranked for International Arbitration (Band 6) UK-wide. 
Sources say Natalia Chumak of Signature Litigation LLP is a "very bright, robust and shrewd tactician who fights her client's corner and goes the extra mile." Chumak's international arbitration practice covers a variety of sectors, and she has particular expertise in commercial disputes including shareholder agreements, SPAs and personal guarantees. Chumak is especially recommended for her experience representing clients in the CIS.
Julian Connerty is ranked for Fraud: Civil (Band 4).
Julian Connerty of Signature Litigation LLP deals with complex commercial fraud actions relating to such allegations as dishonesty, money laundering, bribery, theft and corruption.
The firm's full profile in Chambers and Partners can be found here.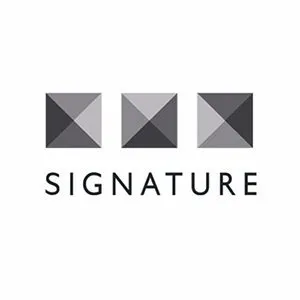 SignatureLitigation
@SignatureLitLLP
All news