Signature Litigation is delighted to have been ranked in the Chambers and Partners 2018 UK Guide.
A full list of the rankings and comments can be found below:
Signature Litigation has been ranked in the following practice areas:
Banking Litigation – Band 5
Banking Litigation: Conflict Free
Fraud: Civil – Band 5
Litigation – Band 5
Chambers UK 2018 notes that the firm is a: "Prominent dispute resolution boutique with a strong record acting on behalf of claimants against major banks and financial institutions in complex litigation matters. Adept in multi-jurisdictional disputes, including expertise in matters concerning Bermuda, the British Virgin Islands, Guernsey and Singapore. Well known for its representation of high net worth individuals."
"They are a niche litigation firm with an astonishing range of capabilities."
"They're very focused on the client and do whatever is necessary at any time to meet the client's objectives."
Graham Huntley is ranked as a leading individual in several categories, as follows:
Banking Litigation (Band 1)
Founding partner Graham Huntley is regarded as one of the most accomplished banking litigators in the field, with decades of experience in shareholder disputes, warranty claims and regulatory matters. Sources report: "He's an impressive figurehead litigator with the experience and reputation necessary for success. He is a very calm presence and is supremely able to focus on the issues that really matter."
Litigation (Band 1)
Commercial and Corporate Litigation (Band 3)
Graham Huntley is a "formidable, tenacious and committed" litigator and founding partner of Signature Litigation LLP. He has a wealth of experience in disputes concerning complex commercial and corporate matters. One client reports: "He has a fine legal brain, but is also commercially astute. He is certainly a lawyer that you want fighting your corner, not the other way round."
Fraud: Civil (Band 3)
Founding partner Graham Huntley is a highly experienced commercial litigator with expertise in complex and high-value fraud cases. He is particularly active in cases with CIS elements.
Natalia Chumak is ranked Band 6 for International Arbitration: Commercial Arbitration. 
Julian Connerty is ranked Band 4 for Fraud: Civil.
Julian Connerty is noted for his work in large-scale fraud cases, with substantial experience in asset recovery actions. He represents both individuals and companies in proceedings.
The firm's full profile in Chambers and Partners can be found here.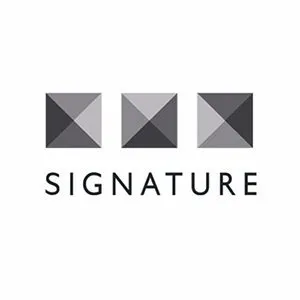 SignatureLitigation
@SignatureLitLLP
All news