Signature Litigation is delighted to have been ranked in the Chambers and Partners 2019 UK Guide.
A full list of the rankings and comments can be found below:
Signature Litigation has been ranked in the following practice areas:
Banking Litigation:  Mainly Claimant – Band 2
"Prominent dispute resolution boutique with a strong record acting on behalf of claimants against major banks and financial institutions in complex litigation matters. Adept in multi-jurisdictional disputes, including expertise in matters concerning Bermuda, the British Virgin Islands, Guernsey and Singapore. Well known for its representation of high net worth individuals. Noted expertise in handling cases related to alleged benchmark manipulation and mis-selling, as well as significant shareholder disputes."
"The team can resource significant matters effectively, and is led by some extremely good partners, who are supported by some very capable and dedicated junior lawyers. I think they benefit from being a specialist firm, able to recruit selectively and intelligently."
"The firm is extremely focused on high-quality litigation. Their advice is sound and their strategic approach is excellent. I would recommend them without hesitation."
Fraud: Civil – Band 4
"Boutique dispute resolution firm acting on cross-border matters. Acts for both claimants and defendants on fraud cases. Experienced handling all forms of injunctive action. Adept at handling multiparty and cross-border disputes, particularly those related to banking."
"They have a lot of experience in multi-jurisdictional, high-value litigation. They are a boutique firm that is growing in size considerably but which can still provide a personal, flexible service."
"The hallmarks of the team are that they are responsive, commercial, conflict-free, flexible and good value for money – a client gets Magic Circle quality for a fraction of the cost."
Litigation – Band 4
"Dedicated litigation experts with experience in handling every element of large-scale and highly complex commercial disputes, frequently involving multiple parties and jurisdictions. Noted for its adroit handling of disputes in the banking sector and those requiring the pursuit or defence of major fraud claims. Clients include high net worth individuals, financial institutions and worldwide commercial organisations from across a diverse array of industry sectors."
"Redoubtable litigator and founding partner Graham Huntley stands out for his superior knowledge of commercial disputes, banking claims and civil fraud matters."
Graham Huntley is ranked as a leading individual in several categories, as follows:
Banking Litigation (Band 1)
Founding partner Graham Huntley has a wealth of experience to draw upon in handling large-scale banking and shareholder disputes. Sources describe him as a "first-class litigator" who "thinks deeply about his cases, is fantastic on the strategy and really committed to clients."
Commercial and Corporate Litigation (Band 3)
Graham Huntley is founder of Signature Litigation LLP and has deep experience acting in major corporate litigation, including shareholder, joint venture and M&A disputes. Clients say: "He really is at the top of his game – he has years of experience and really marshals the resources of his team well. He provides a quick response and is very flexible."
Fraud: Civil (Band 3)
Graham Huntley has a wealth of experience as a commercial litigator and is also founding partner of the firm. He is regularly involved in cross-border cases with significant elements of fraud. One source says: "Graham is one of the best litigators I know. He is extremely clever and a brilliant tactician who knows exactly when to push on and when to pull back – he is fearless without being foolish. On top of that he works very hard and gives clients a remarkable service."
Simon Bushell is ranked Band 2 for Fraud: Civil.
Simon Bushell has an impressive civil fraud practice, regularly advising clients on international disputes involving highly sophisticated frauds. One source says: "He is a very determined and forceful litigator. He has a good idea of what he can achieve, not just legally but commercially, and he has the drive and willingness to push a point if he thinks that's the way forward."
Natalia Chumak is ranked Band 6 for International Arbitration: Commercial Arbitration.
Natalia Chumak of Signature Litigation LLP is recognised in the market for acting in commercial arbitrations in Ukraine and CIS countries. Market commentators highlight her "depth of legal knowledge."
Julian Connerty is ranked Band 4 for Fraud: Civil.
Julian Connerty has considerable expertise in international fraud cases. He both pursues and defends high-value claims as well as assisting clients with obtaining and resisting asset recovery measures including freezing and restraint orders.
The firm's full profile in Chambers and Partners can be found here.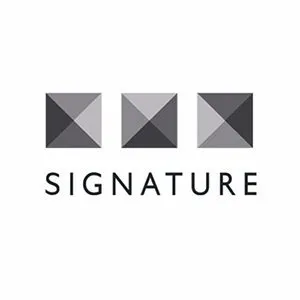 SignatureLitigation
@SignatureLitLLP
All news