Signature Litigation are pleased to have been again ranked in the Chambers UK Guide.
A full list of the rankings and comments can be found below.
Signature Litigation has been ranked in the following practice areas:
Banking Litigation:  Mainly Claimant – Band 2
"Prominent dispute resolution boutique with a strong record acting on behalf of claimants against major banks and financial institutions in complex litigation matters. Adept in multi-jurisdictional disputes, including expertise in matters concerning Bermuda, the British Virgin Islands, Guernsey and Singapore. Well known for its representation of high net worth individuals. Noted expertise in handling cases related to alleged benchmark manipulation and mis-selling, as well as significant shareholder disputes."
A client reports: "Signature has provided us with steady-handed advice and I can honestly recommend their tightly-knit team to anyone in need of sound legal advice."
"They are absolutely brilliant – very good at the big picture, very effective communicators and very easy to get on with. They have really had our backs in a very innovative way."
Sources describe this as "an excellent boutique litigation firm" and add: "They can really go toe to toe with magic circle firms."
Commercial and Corporate Litigation – Band 5
"A highly respected litigation boutique with expertise in a wide range of contentious corporate matters. Particularly well versed in shareholder disputes, including large group actions. Has strong international capability and is adept at multi-jurisdictional cases."
A source describes the group as "an impressive litigation outfit which provides excellent support at all times" and adds: "They provide superb client-focused service in challenging circumstances."
A client comments: "We have had a very positive experience with the team. Their guidance has been extremely helpful and their attention to detail faultless."
Another client says: "They are quite commercial in their approach and don't escalate matters; rather they find the most efficient way to deal with things."
Litigation – Band 4
"Dedicated litigation experts with experience in handling every element of large-scale and highly complex commercial disputes, frequently involving multiple parties and jurisdictions. Noted for its adroit handling of disputes in the banking sector and those requiring the pursuit or defence of major fraud claims. Clients include high net worth individuals, financial institutions and worldwide commercial organisations from across a diverse array of industry sectors."
A source describes the group as "an impressive litigation outfit which provides excellent support at all times," and adds: "They provide superb client-focused service in challenging circumstances."
Fraud: Civil – Band 4
"Boutique dispute resolution firm acting on cross-border litigation including major fraud cases. Acts for both claimants and defendants on high-value claims, including large multiparty disputes, particularly those related to banking. Experienced at obtaining all forms of injunctive relief and in tracing assets across multiple jurisdictions."
"They are impressive in the way they deal with very complex cases," says one source, while another remarks: "They demonstrate the ability to formulate, plan and implement a sophisticated global strategy."
One interviewee commends the team for having many "highly responsive, intelligent and commercially astute lawyers," adding that "the firm has developed a deep bench of talent, which means even with the high demand for their services they consistently maintain a high quality."
One source praises the firm for its "brilliant client care coupled with sound legal judgement," adding: "The amount of deep thought that goes into each piece of work is extraordinary."
Graham Huntley is ranked as a leading individual in several categories, as follows:
Banking Litigation – Band 1
"Graham Huntley heads up the department and is the founding partner of Signature Litigation. Sources describe him as an "exceptionally strong strategist" as well as an "absolutely tenacious and really dedicated litigator." He is exceptionally skilled in handling big-ticket banking disputes, particularly on behalf of fund managers and large shareholder groups."
Commercial and Corporate Litigation – Band 3
"Graham Huntley is described by a client as "an extremely brilliant lawyer" and practises across a broad spectrum of commercial and corporate litigation. He is particularly well known for his work on substantial shareholder disputes but also handles contentious contractual and transactional matters. According to a source, "Graham is very experienced, energetic and tactical as a litigator. He can deal with the most challenging of cases with good humour and real skill.""
Fraud: Civil – Band 3
"Graham Huntley has considerable experience handling major disputes in the banking, financial services and energy sectors, where he adeptly advises clients on civil fraud claims and asset recovery. "Graham is a natural leader who consistently gets the best from his team," one client attests, adding: "He is extremely responsive, exceptionally knowledgeable and has a knack for providing succinct, strategic advice no matter how complex the problem or how pressured the timescale. In short, he is a lawyer to rely on in a crisis.""
Simon Bushell is ranked Band 2 for Fraud: Civil.
"Simon Bushell has notable expertise handling high-value fraud matters, particularly in relation to the commodities and banking sectors. Sources consider him to be "a very impressive guy and a very strong and forceful litigator.""
The firm's full profile in Chambers and Partners can be found here.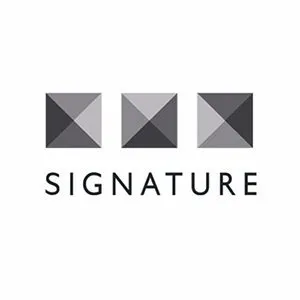 SignatureLitigation
@SignatureLitLLP
All news