Signature Litigation is pleased to have been again ranked in the Chambers UK Guide.
A full list of the rankings and comments can be found below.
Signature Litigation has been ranked in the following practice areas:
Banking Litigation:  Mainly Claimant – Band 2
Chambers describes Signature Litigation as a: "Prominent dispute resolution boutique with a strong record for acting on behalf of claimants against major financial institutions in complex litigation. Adept in multi-jurisdictional disputes, including expertise in matters concerning Bermuda, the British Virgin Islands, Guernsey and Singapore. Well known for its representation of high net worth individuals. Noted expertise in handling cases related to alleged benchmark manipulation and mis-selling, as well as significant shareholder disputes.
One client praises the firm for its "wide experience of heavyweight banking disputes, often with an international element," adding: "It is a particularly attractive port of call for claimants seeking to bring litigation at a proportionate cost." Furthermore, another sources notes Signature is "very client-focused, and even in difficult circumstances they can put together the best case possible."
Commercial and Corporate Litigation (London) – Band 5
"A highly respected litigation boutique with expertise in a wide range of contentious corporate matters. Particularly well versed in shareholder disputes, including large group actions. Also advises on cases concerning breaches of contract and fiduciary duties. Has strong international capability and is adept at multi-jurisdictional cases."
A source notes Signature is "responsive and pragmatic in their advice," and also praises the Firm's "ability to get to the crux of complicated issues and to provide advice in short timeframes."
"The lawyers at Signature are outstanding – they grasp the issues and get things done."
Another source describes Signature Litigation as "an excellent litigation outfit that covers all the bases and delivers a great service."
Litigation – Band 4
The Firm is described as "dedicated litigation experts with experience in handling every element of large-scale and highly complex commercial disputes, frequently involving multiple parties and jurisdictions. Noted for its representation of claimants in the banking sector as well as its ability to pursue or defend major fraud claims. Clients include high net worth individuals, financial institutions and worldwide commercial organisations from across a diverse array of industry sectors."
"Signature Litigation goes above and beyond to achieve the best possible outcome for its clients, providing innovative solutions and skilfully coordinating multi-jurisdictional litigation."
The Guide praises Graham Huntley as a "redoubtable litigator" and notes he "stands out for his superior knowledge of commercial disputes, banking claims and civil fraud matters."
Fraud: Civil – Band 4
"Boutique dispute resolution firm acting on cross-border litigation including major fraud cases. Acts for both claimants and defendants on high-value claims, including large multiparty disputes, particularly those related to banking. Experienced at obtaining all forms of injunctive relief and in tracing assets across multiple jurisdictions. Notable experience advising clients from CIS states, as well as other international jurisdictions."
"This is a very serious firm of lawyers specialising in litigation and giving a full service to the clients," one source notes, adding that "the lawyers are always thinking of new ideas."
Another source also notes "Signature is a strong, litigation-focused firm that is able to deal with heavyweight opponents."
The team has also been praised for its "in-depth knowledge, faultless document preparation and responsiveness."
Graham Huntley is ranked as a leading individual in several categories, as follows:
Banking Litigation – Band 1
"Firm founding partner Graham Huntley continues to enjoy an excellent reputation for his accomplishments as a litigator. He regularly acts for banking clients on high-value mandates, including civil fraud claims and shareholder disputes, with notable experience in matters arising from bank insolvencies."
"He is highly experienced, very smart, energetic and engaged." "He's always available, and in extremely tense moments he's a strong guiding hand."
Commercial and Corporate Litigation – Band 3
"Graham Huntley practises across a broad spectrum of commercial and corporate litigation. He is particularly well known for his work on substantial shareholder disputes but also handles contentious contractual and transactional matters."
"He is always on top of the detail in a case and has boundless enthusiasm for his client's cause." "He is so sharp, clever and thoughtful and his capacity to multi-task is extraordinary." "Graham is very commercial, sensible and good to deal with."
Fraud: Civil – Band 3
"Founding partner Graham Huntley regularly advises on fraud investigations and litigation, particularly in relation to banking and investment fraud. He is a highly regarded litigator known for handling cases of the utmost value, often on behalf of high net worth individuals and investors."
"Graham is a very impressive solicitor who thinks strategically and deeply about his cases." "He is a force to be reckoned with." "His ability to remain on top of each case and to direct the litigation strategy is testament to his dedication."
Ioannis Alexopoulos is ranked Band 6 for International Arbitration
"Ioannis Alexopoulos brings longstanding experience in high-value commercial disputes seated across various jurisdictions. He is also adept at handling BIT claims."
"Ioannis is very experienced and brings a wealth of knowledge to the field. He is extremely client-friendly, has great commercial judgement and is extremely well connected."
Signature Litigation's Chambers UK 2021 profile can be found here.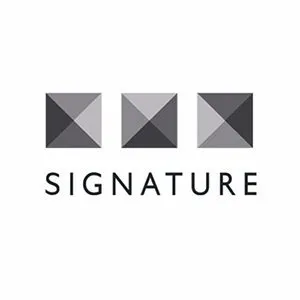 SignatureLitigation
@SignatureLitLLP
All news