Signature Litigation and several members of its Gibraltar and Paris offices are ranked again in the annual Legal 500 EMEA Guide.
Gibraltar Office
Dispute Resolution – Tier 2
"Signature's Gibraltar practice differs from other firms on the Rock in that it forms part of Signature's wider London-based litigation boutique. It is headed up by Elliott Phillips who is a long established and highly effective commercial litigator in Gibraltar."
"Signature are superbly positioned at the intersection of public and commercial law and have particular expertise in areas which straddle both, such as regulatory disputes. They have deep local knowledge but also have wide international experience and connections which makes them ideal for multi-forum disputes."
Elliott Phillips is ranked as a 'Recommended Lawyer'. The Guide notes Elliott is "always very responsive, helpful, efficient and personable" and that he "has acted in some of the highest profile cases in Gibraltar over the years and is a heavyweight in dispute resolution there." Furthermore, a commentator notes that "with [Elliott's] vast knowledge and experience across an array of different areas", he "is the stand-out practitioner in a hugely talented team."
The Guide also describes Elliott as follows: "Dual-qualified (in Gibraltar and England and Wales) barrister and practice head Elliott Phillips boasts niche expertise in contentious trust disputes, often appearing before the Supreme Court of Gibraltar, the Court of Appeal and the Privy Council."
Paris Office
Aviation – Tier 2
"Signature Litigation AARPI stands out through its stellar product liability work in the aviation sector, handling matters from industry leaders such as Boeing, GE Aviation, Global Aerospace, and Honeywell Aerospace."
"Practice head Thomas Rouhette is supported by a strong bench of experienced senior associates".
Partner Thomas Rouhette is recognised in The Legal 500's 'Hall of Fame' for his Aviation expertise.
Senior Associate Claire Massiera is recognised as a 'Recommended Lawyer'. The Guide notes Claire "dedicates her time to commercial and product liability in the aviation field and has developed significant experience representing manufacturers and insurance/reinsurance groups in major aviation accidents."
Senior Associate Ela Barda also ranked as a 'Recommended Lawyer' and "is regularly engaged in complex aviation-related product liability mandates."
Dispute Resolution: Commercial Litigation – Tier 2
"The market's go-to-firm for high-stakes civil liability disputes, notably acting for many French and international industrial companies concerning highly sensitive asbestos claims. The practice is also involved in several strategic liability cases in the automobile and telecoms sectors, initiated by regulators, consumer associations or individuals."
"The practice's varied caseload also includes commercial disputes and disputes involving cross-border elements, including foreign judgment enforcement cases. It was recently appointed in two distinct high-stakes commercial disputes in the media and hospitality sectors. Thomas Rouhette and Sylvie Gallage-Alwis co-head the practice."
"This practice offers a tailor-made and quality service, combined with availability at all times and great responsiveness. It is unrivaled from this point of view."
Partner Thomas Rouhette is ranked in The Legal 500's 'Hall of Fame' for this practice area.
Partner Sylvie Gallage-Alwis is ranked as a 'Leading Individual'. A source notes: "I work very regularly with Sylvie Gallage-Alwis. In addition to her great legal skills, I particularly appreciate her availability and responsiveness, her understanding of the world of industry, and her ability to work in a team with other law firms at an international level."
Insurance – Tier 2
Signature "marshals the expertise of its team to advise insurers, financial institutions, and clients in the hospitality sector. The group is headed by founding partners Emmanuèle Lutfalla, who specialises in insurance and reinsurance litigation and claims management, and Thomas Rouhette, who assists clients in the aviation industry with medical issues and product liability. In addition, the team handles industrial risk investigations and high-value claims concerning accidents involving pollution and nuclear energy."
Partner Emmanuèle Lutfalla is recognised as a 'Recommended Lawyer'. A source notes: "Their immediate availability and responsiveness, particularly Emmanuèle Lutfalla, was impressive. The client-centric focus of the company is clearly evident."
Thomas Rouhette is also recognised as a 'Recommended Lawyer'.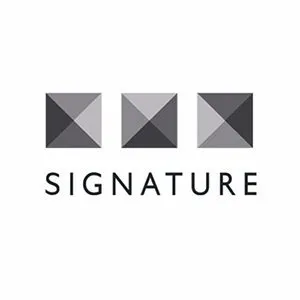 SignatureLitigation
@SignatureLitLLP
All news