Signature Litigation has been ranked in The Legal 500 UK 2021 for 'Fraud: Civil', 'Banking Litigation: Investment and Retail', 'Commercial Litigation: Premium', 'International Arbitration', 'Insurance and Reinsurance Litigation', and 'Professional Negligence'.
A list of the full rankings and commentary about the Firm and its members are below:
London: Crime, Fraud and Licensing
Fraud: Civil (Tier 2)
Signature Litigation LLP's 'dedicated and meticulous' fraud group is active in investigations and large-scale disputes, in which they act for claimants and defendants in various countries. 'Lateral thinker' Simon Bushell has broad experience of fraud disputes, spanning bribery, corruption, money laundering and breaches of fiduciary duty. Graham Huntley, who is described by one client as a 'veteran of large fraud cases', primarily acts for banks, fund managers and life insurers in civil fraud disputes. 'Extremely experienced practitioner' Julian Connerty is a specialist in international fraud and asset recovery actions. In a recent mandate, the team acted for one of the three lead groups of RBS shareholders who brought unprecedented claims under Section 90 of the FSMA against RBS over its failed 2008 rights issue, resulting in a favourable settlement.
Signature is further commended for its ability to "always deliver a peerless service to the client, whoever that may be. The amount of deep thought that goes into each piece of work is quite extraordinary."
Graham Huntley is recognised as a 'Leading Individual' in this category. He is further described as "a real lateral thinker and problem solver experienced in the largest of cases and at handling the most difficult of clients."
Dispute Resolution
Banking litigation: investment and retail (Tier 3)
Signature Litigation LLP is 'unusually well placed in the market as a boutique firm that has experience of big ticket banking litigation'. It has 'the agility to deal with matters of all kinds' and has particular experience in multiparty and multijurisdictional disputes. Practice head Graham Huntley is 'hugely experienced' in acting for banks, fund managers and life assurers in M&A, shareholder disputes, economic tort claims and contentious regulatory matters, while Abdulali Jiwaji, who is 'a steady hand during turbulent times', focuses on contentious regulatory matters. Simon Bushell specialises in international disputes, and Julian Connerty has particular experience handlings group claims. Tom Snelling, who recently joined from Freshfields Bruckhaus Deringer LLP, also has a breadth of litigation and contentious regulatory experience including in the banking and financial services sector. Senior associates of note include the 'excellent' Rory Spillman and the 'exceptional' Becca Hogan who is praised for her 'good instincts and a commercial approach'.
Additionally, the Firm is noted for its "real depth of experience in the banking litigation team", and commended for its "willingness to go the extra mile and find a solution to whatever problem comes along however simple or complex."
Graham Huntley is recognised as a 'Hall of Fame' lawyer and both Becca Hogan and Rory Spillman are considered 'Rising Stars' in this category.
Graham is "a very well known name in the litigation space" and described as "hugely experienced", whilst a commentator notes Abdul "has always provided sound and very considered advice and has pushed back on any hot-headed ideas. His participation in the team is essential." Becca is described as "an exceptional associate" and "totally on top of the detail, with good instincts and a commercial approach" and Rory is noted as an "excellent senior associate."
Commercial Litigation: Premium (Tier 3)
Specialist disputes firm Signature Litigation LLP is 'able to flex their team swiftly in order to accommodate deadlines and budgets', particularly in financial services sector disputes. 'Exceptional litigator' Graham Huntley leads the team and has strong experience in warranty claims and professional indemnity disputes. Daniel Spendlove 'is able to turn his hand to all forms of commercial litigation' and counts financial services, mining, oil and gas and reinsurance among his sector specialisms; Abdulali Jiwaji (who 'is always on the ball and has a good tactical brain') focuses on contentious regulatory matters, and Tom Snelling (who recently joined from Freshfields Bruckhaus Deringer LLP) adds experience in private equity, consumer products and retail sector disputes.
Graham Huntley is a 'Hall of Fame' lawyer and Daniel Spendlove is ranked as a 'Next Generation Partner' in this category.
The practice is described as a "highly talented, experienced and dedicated" and a "quality team at every level". Graham is noted as "an exceptional litigator with a brilliant mind". Daniel is described as a "really effective litigator" and is praised for being an "exceptionally committed, exceptionally hard working lawyer, with a careful and thorough approach to issues."
International Arbitration (Tier 5)
Specialist dispute resolution firm Signature Litigation LLP focuses on complex, high-value and frequently cross-border cases. The 'cohesive, agile, close-knit, hardworking team' is particularly active in the energy, financial services, telecoms and technology sectors. Group head Ioannis Alexopoulos is experienced in cases involving Greece, the Balkans, Central Asia, the Middle East, Brazil and sub-Saharan Africa; and Josh Wong is an expert in security, asset tracing and enforcement actions involving multiple jurisdictions. Daniel Spendlove and counsel Neil Newing provide further support.
The practice is praised for being, "excellent", "high-powered and nimble". Ioannis is described as "very wise", a "brilliant advocate" and "a really nice person and a good lawyer". Neil is further praised as "an exceptionally talented lawyer, a strategic thinker and a pleasure to work with. The depth and breadth of his experience in international commercial arbitrations is a huge asset to the firm. His drafting skills are top-notch and he is a good strategic thinker."
Insurance
Insurance and Reinsurance Litigation (Tier 6)
Signature Litigation LLP stands out in the market for its expertise in litigation in Latin America. The team is active in property damage disputes, and also handles professional negligence and D&O insurance claims. Hermès Marangos leads the team; he is praised by clients as 'very committed' and a lawyer who 'lives his cases'.
Hermès Marangos is recognised as a 'Leading Individual' in this category. Hermès "stands out for the international breadth of his insurance disputes practice" and is "very committed, delves into the very fine details of his work and understands the important issues that are so crucial as well as if not better than his client. He makes clients feel he is in full charge and that they are in safe hands."
Professional Negligence (Tier 6)
Specialist commercial litigation and arbitration firm Signature Litigation LLP's claimant practice handles claims in the financial services sector and also advises on cases involving other professions. Daniel Spendlove leads the practice and has expertise in banking litigation issues in addition to negligence.
Signature's profile on The Legal 500 website can be found here.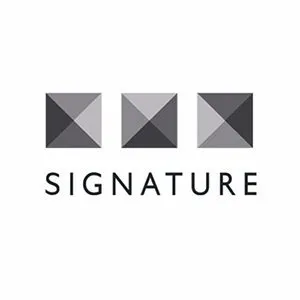 SignatureLitigation
@SignatureLitLLP
All news