Signature Litigation today announces strong financial results for 2021 and the appointment of financial services disputes litigator Simon Fawell as Partner, who joins from Dechert. His appointment will be effective 29 November 2021.
Signature Litigation reports growth of 22% for 2021, taking revenues for the year to £27.4 million. Growth was spread across a wide range of disputes and arbitrations, particularly within the banking, private equity, technology, and manufacturing sectors.
Signature Litigation also announces an annual profit share of 17.6%, paid to all members of the Firm as part of its fixed profit sharing model.
Kevin Munslow, CEO of Signature Litigation, commented: "Against the backdrop of Covid-19 disruption our FY21 results confirm the resilience of our business model and firm as we approach the end of our first decade. Our offices in London, Paris and Gibraltar all report robust financial results maintaining our long term goal of managed year on year growth."
Kevin continued: "We remain ever more committed to building an environment that delivers on the aspirations of every member of the Firm and a culture where the fruits of success are shared with all our members without discretion or variation."
Partner appointment
Signature Litigation also announces the appointment of Simon Fawell, who joins its London offices as structured finance and financial services disputes Partner, from Dechert. He will be joining Signature on Monday 29 November 2021. Prior to joining Signature, Simon was a Partner in the commercial litigation team at Dechert and, before that, he was with Sidley Austin for more than 12 years, spending seven as Partner.
Simon has over 20 years' experience with a particular focus on complex banking and structured finance disputes, often with an insolvency or restructuring element. His specialist areas include derivatives, commercial mortgage-backed securities, asset financing and leasing. He also advises on various matters relating to cyber-breach recovery and insurance and reinsurance.
Simon commented: "I am delighted to be joining Signature Litigation from Dechert. Signature's reputation in the disputes market is excellent and I am looking forward to joining them as a Partner and working closely with my new colleagues, who are committed to a model which respects and rewards them all. Conflict-free litigation platforms have strong appeal to both practitioners and clients alike, and I am excited at the prospect of building on Signature's increasingly recognised position in the market."
Signature Litigation Partner, Graham Huntley, commented: "We are delighted to welcome Simon to our firm from Dechert. He is a highly skilled practitioner in structured finance and financial services disputes, and our conflict-free platform offers him a fresh and exciting opportunity to extend his reach in the market."
Simon's appointment builds on the recent Signature Partner additions of Paul Brehony, Becca Hogan and Rory Spillman over the past 12 months. Signature Litigation now comprises 18 Partners and over 100 members across its offices in London, Paris and Gibraltar.
News of the above has been published in The Lawyer, Legal Week, Law360, Bloomberg Law, Reuters and Westlaw.
Simon was also interviewed by CDR News, 24 November 2021, here.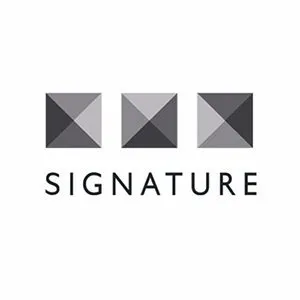 SignatureLitigation
@SignatureLitLLP
All news