In an unprecedented case for the oil and marine industry, the Oil Companies International Marine Forum (OCIMF), has been lambasted by the High Court in London for unlawfully removing the accreditation of one of its long standing and most experienced accredited ship inspectors, Signature Litigation client Captain Arshad Rashid.
The case was seen as a 'test case' for the fairness of the disciplinary processes of OCIMF whose membership consists of all the oil majors and the majority of national oil companies and regards itself as the voice of safety on the operation of oil tankers and terminals. The severe criticisms of the High Court levelled at the decision making process and the individuals involved has called into question the way ship inspectors are monitored and treated by their accreditation body.
The case explored issues around the rights of an accused inspector to know the exact allegations against him, the right to have allegations that have been dropped completely disregarded by the hearing panel and the approach that panels should take when exercising their wide discretion to decide on the allegations and impose sanctions.
The court also examined the relationship between an accreditation body and an accredited professional and importantly confirmed a line of a cases, such as Modahl v British Athletic Federation Limited, by finding that a contract exists obliging the accreditation body to conduct its disciplinary processes in accordance with natural justice and if this obligation is not met, then the accreditation body may be liable to the accredited professional for damages for breach of contract.
Captain Rashid was represented by Partner Josh Wong, who was supported by his team at Signature comprising Romina Chatzipapafotiou among others. The Firm instructed Matthew Parker of 3 Verulam Buildings.
Unusually for High Court trials, Signature was highly praised in Mr Justice Martin Spencer's judgment for "skilfully representing Captain Rashid's interests" and on the final day of the trial, he remarked that the Firm had "beautifully prepared" bundles which were "absolutely perfect". Mr Justice Martin Spencer went on to say that "[Signature Litigation] in particular … Mr Wong and [the team] are to be congratulated for that."
The Judgment can be found here.
Ship inspector wins landmark UK High Court ruling against international oil federation
In an unprecedented case for the oil and marine industry, the Oil Companies International Marine Forum (OCIMF), regarded as the voice of safety in the oil sector, has been lambasted by the High Court in London for unlawfully removing the accreditation of one of its long standing and most experienced accredited ship inspectors, Captain Arshad Rashid.
This case marks the first time a ship inspector has ever challenged an accreditation body, and the decision will send shock waves through OCIMF and its membership of 109 oil companies around the world including all the international oil majors and the majority of national oil companies.
In July 2017, OCIMF commenced an internal investigation into the conduct of inspector Captain Rashid and, following a disciplinary hearing, removed his accreditation of 12 years in October 2017. Left with no avenue when his appeal was refused, Captain Rashid was forced to take on the substantial resources of OCIMF in court, in order to regain his livelihood.
OCIMF operates the Ship Inspection Report (SIRE) program which was established in 1993 to address concerns about sub-standard tanker quality and ship safety standards. Captain Rashid is one of OCIMF's most experienced inspectors, having conducted 1,103 inspections during his 12 years as an accredited inspector, never once receiving complaints about his work or practices.
OCIMF's compliance manager, Captain Patrick McGroggan, pursued the investigation against Captain Rashid, in what appeared to Captain Rashid to be a personal vendetta. Initially he levelled a number of highly damaging allegations that were entirely unfounded, including that Captain Rashid had coerced vessel crew to falsify log entries, and that he provided instructions on how to submit falsified reports. All these allegations were quickly dropped by OCIMF leaving only one allegation that in four inspections, Captain Rashid misrepresented the time he had spent onboard the vessel and that the time actually spent was not sufficient to conduct a proper inspection.
Following the original disciplinary hearing, which was supposed to consider the one existing allegation, OCIMF decided that Captain Rashid had committed serious misconduct in other respects and removed his accreditation. However, it became apparent that, not only had OCIMF made no determination on the actual allegation put forward, it had also based its decision to remove his accreditation on six wholly new allegations, which had never been put to Captain Rashid, which meant that he was not afforded the opportunity to defend himself and provide answers to the allegations.
After a two year legal battle and a five day trial in the High Court, led by Partner Josh Wong of specialist commercial litigation firm, Signature Litigation, instructing Matthew Parker of 3 Verulam Buildings as Counsel, Captain Rashid was finally vindicated in the strongest of terms by the High Court.
In a scathing judgment handed down at the Royal Courts of Justice on Friday 16 August 2019, Mr Justice Martin Spencer's strongly worded ruling attacked OCIMF as follows:
"I have reached the firm conclusion that the process which led to the removal of Captain Rashid's accreditation was deeply flawed, wholly unfair on him and a serious breach of the principles of fairness and natural justice …. I have no hesitation in declaring that the Defendant acted unlawfully and in breach of contract…"
Both McGroggan and the Chair of the Disciplinary Committee, Tim Ashby, were heavily criticised by the Judge.
McGroggan was criticised for falsely "creating a mist of suspicion…which potentially contaminated the Committee's consideration", while Ashby's handling of the hearing and his approach to decision making was discredited as "distinctly troubling" and "fairly astonishing". The Judge also found that each of the six new allegations relied on by OCIMF were only minor errors, at the most, and could never amount to misconduct. He said, "no reasonable committee could possibly make a finding of misconduct based upon a simple error of this kind".
Commenting on the ruling, Captain Rashid said:
"OCIMF has treated me in the most appalling way, and I hope that this Judgment will cause them to reassess their plainly deficient disciplinary procedure and begin treating its inspectors with respect. I look forward to putting this episode behind me and working constructively with OCIMF. I have always been proud to be a SIRE inspector and look forward to getting back to conducting inspections."
"I had no choice but to challenge OCIMF because nothing is more important than the self-respect, dignity and integrity of an individual. I am thankful for the support of my family and my legal team throughout this very difficult time and grateful to the court for ensuring that justice has prevailed."
Josh Wong, Partner at Signature Litigation commented:
"We are delighted for our client that the Judge has found in his favour so comprehensively. The Judgment needs to be considered carefully by OCIMF and I hope it quickly changes the way it conducts its investigations and disciplinary processes against its hard-working and professional inspectors. If it does not, there are likely to be more inspectors who will challenge OCIMF's decisions."
"The case will also have significance in respect to how other accreditation bodies manage their relationships with their accredited professionals and I am sure they will be looking at the ruling with interest."
This Judgment develops an important precedent for accreditation bodies not just in the oil and marine industries but across a broad range of sectors, by finding that an accreditation body owes contractual obligations to the accredited individual which allows him or her to claim damages when a breach occurs. This is in addition to the obligations that are owed to the individual as part of natural justice. In this case, a central principle of natural justice was called into question and also treated by the court as an implied contractual term, that of letting both parties be heard, which it is clear did not occur in the case of Captain Rashid.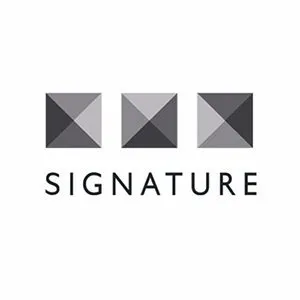 SignatureLitigation
@SignatureLitLLP
All news