Specialist litigation and arbitration law firm, Signature Litigation, today announces that commercial litigator Tom Snelling will join as a Partner at its London office on 1 June 2020.
Prior to joining Signature Litigation, Tom was Head of the Commercial Disputes Group at Freshfields.
Tom brings with him a wide-ranging, extremely successful practice based on his extensive experience of managing high value, complex, commercial disputes in many business sectors. He has advised clients in high-profile, strategic disputes before the UK's most senior appellate courts, arbitral tribunals and the CJEU, successfully managing the most reputationally sensitive risk issues and litigation for clients.
Tom is a market leader in applying e-disclosure and other tech solutions to complex commercial litigation, having trained a group of High Court judges on this issue.
Tom also specialises in advising high net worth individuals and corporates on complex, contentious regulatory issues.
Tom has a wealth of knowledge on the impacts of Brexit, with specialist expertise in challenges to EU legislation and judicial review proceedings. He was part of the Brexit Law Committee, which the Lord Chancellor established to develop, with the UK Government, strategies for maintaining and enhancing the utilisation after Brexit of English law and the UK Courts.
Tom is also well-known for his longstanding commitment to pro bono work, having represented Save the Children, the family of one of the 2017 Manchester Arena bombing victims and bringing a successful intervention in the UK Supreme Court for the Office of the Children's Commissioner and the Joint Council for the Welfare of Immigrants.
Commenting on his appointment, Tom said: "I am delighted to be joining the team at Signature Litigation. Specialist disputes law firms, and specifically Signature, have a unique presence in the market, and the Firm's conflict-free platform is a highly compelling and exciting proposition."
Graham Huntley, Founding Partner of Signature Litigation commented: "Tom is a first class litigator and his choice of Signature will, we are sure, enable him to further develop his exciting practice. Tom is also committed to our cooperative business model, which will be further strengthened by his capabilities."
Signature Litigation now comprises 15 Partners and 60 other fee earners across its offices in London, Paris and Gibraltar.
News of Tom's appointment was covered in Legal Week (Law.Com), The Lawyer, CDR, and Law360, 28 May 2020. It was also published in New Law Journal, 31 May 2020 and on Edward Fennell's Legal Diary, 4 June 2020.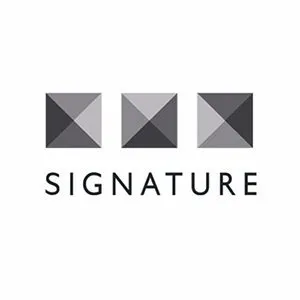 SignatureLitigation
@SignatureLitLLP
All news