The Privy Council last week handed down its judgment in the case of Krys and others (Respondents) v KBC Partners LP and others (Appellants) (British Virgin Islands).
The appeal concerned the construction of the articles of a limited liability partnership called Value Discovery Partners LP ('VDP') on the issue of whether Special Limited Partners in VDP are entitled to 'Carried Interest', which is in effect a success fee which can be earned by Special Limited Partners by selling the assets of the partnership. The main issues in the case were the meaning of the word 'sale' and when a sale must take place in order to trigger the entitlement to Carried Interest.
There were four partners in VDP: the New World Value Fund ('NWVF'), which is ultimately owned by individuals from an ex-Soviet country; Salford Capital Partners Inc ('Salford'); KBC Partners LP and SCI Partners LC. NWVF is the Principal Limited Partner, and contributed assets valued at US$320m to the partnership at the time of its formation. Salford is the General Partner which was responsible for the management of the partnership's assets during the life of the partnership. Salford is owned by Mr Eugene Jaffe. KBC and SCI are Special Limited Partners which made nominal contributions of $100 into the partnership; each is controlled by Mr Jaffe.
VDP was terminated on 1 July 2012, by which time none of the partnership assets had been sold. The partnership is now in voluntary liquidation. In its judgment the Privy Council, overruling the trial judge, held that the Special Limited Partners are not entitled to any 'Carried Interest' and that they are entitled to nothing more than the return of the nominal capital contributions of $100 each.
Natalia Chumak, Partner at Signature Litigation acting for NWVF commented: "We are delighted with the outcome of this judgment. This was a complex case but the judgment clearly reinforces the basic construction principle – words should be given their natural and ordinary meaning."
Signature Litigation instructed Christopher Pymont QC and Ciaran Keller of Maitland Chambers to appear on behalf of the New World Value Fund Limited.
This decision follows another recent win by Signature in the Privy Council, in the long running dispute between the Jamaican National Housing Trust ('The Trust') and the construction company, Y.P Seaton & Associates Company Limited ('YPSA') concerning the abortive joint venture for the construction of 259 housing units in St Thomas, Jamaica.
This news item has been covered in CDR magazine, and can be found here.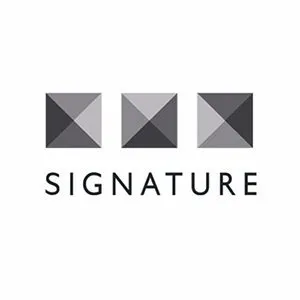 SignatureLitigation
@SignatureLitLLP
All news