Partner Hermès Marangos examines social unrest and political violence post Covid-19 in the context of the insurance industry.
A version of Hermès' article was published in Insurance Day, 1 July 2020, here.
There have been numerous predictions of post-apocalyptic world scenarios and a dystopian future due to the recent pandemic and inevitable second wave and new viruses.  It is even tempting to predict the demise of the industry as we know it faced with the reality that some of the losses can be devastating for some market players.  However, and this is where the market excels, it is in times of adversity and hyperbole that the expertise it has at its disposal, can serve to provide both correct analyses of events, as well as the solutions required.
London has always been the leader in catastrophic event insurance and where necessary, the market worked with the State to provide appropriate insurance for problematic covers (such as terrorist events and floods).  At the heart of getting the right products for the market has been a highly technical and balanced approach to the definitions and meanings of risks, so that insurance and reinsurance practice becomes interchangeable with the practice of the law.  And in fact, one of the most amazing achievements of our market, has been the kudos afforded to it by our highest courts when recognising its practices as the law applying to the industry's insurance products.
From a Political Violence Insurance perspective, which as it is axiomatic presupposes violence, it is therefore disconcerting to observe the fast and loose manner in which expressions such as demonstrations, riots, civil unrest, terrorism, rebellion and insurrection have been used in recent weeks on both sides of the Atlantic.  Societal risks are a serious matter and we stand on the shoulders of giants who very methodically and carefully distinguished all the meanings of political violence terms or the approach to be taken to contextualise these terms to be properly applied, precisely to avoid anyone "hijacking" the terms, with the incongruous outcome that, for example, a multi-racial couple with their children peacefully celebrating  the universality of rights during a march, find themselves in the middle of a tear gas deployment to deal with an "act of insurrection".  Or conversely that an act of terrorism against the World Trade Center or the bombing of Pearl Harbour be described or dealt with as "vandalism".  Too many brilliant insurers, brokers, jurists and judges have applied their minds to these issues, for them and the terms and interpretations to be ridiculed in such a manner.  And we in the London Market are privileged to be guided by an insurance practice and law that is regarded as the default law and practice by numerous jurisdictions, who look to us for guidance.  Furthermore, a new Insurance Act that incorporates the best principles that one finds in civil and common law jurisdictions and high courts that have shown themselves as more attractive to foreign parties than their own local jurisdictions.
Meanings such as riots, insurrections, terrorism and civil unrest and civil commotion have been considered through the years with specialist wordings elaborated, and gaps identified for the market to ensure the use of wordings to cater for the eventualities presently faced.  After all, historically, when faced with catastrophic events, the market went into action to decide on what basis risks could be insured and by whom and on what precise and sustainable basis, from the origins of the market as a marine insurance one (and the separation of the war and marine markets), to the Waterborne Agreement and the prohibition of war on land following the mass bombings experienced in the Spanish Civil War, to developments of wordings on terrorism following the attack on the King David Hotel by Irgun in 1946, and more recently the  Mary Axe bombings by the IRA in 1992 and the Al Qaeda attacks on the USA in 2001.
The point here is that historically, quite remarkably, some of the wordings and solutions that guide us were in fact produced as the events were happening around us, with a notable one, the Free from Capture & Seizure version of the war and other political violence exclusion clause in marine insurance covers, which was drafted at the height of the second world war in 1943.  Without wanting to play the role of Cassandra, in circumstances where there are tensions worldwide and deteriorating conditions for many communities (for example, we note from United Nations reports that there are already shortages of grain and basic foodstuffs that are normally destined for Africa and war zones), breakdown of societies and borders in key hot-spots around the world, more political activism and a higher incidence of social violence, with increasing marginalisation of social groups, political violence incidents will likely increase.  In fact, most recent statistics show that riots around the world increased by more than 250% in the last decade and general strikes were up by over 800%, a development that research suggests a longer-term trend.
Also, an insistence on new approaches to working practices, with less importance attached to the human dimension and an increase in automation is also leading to a loss of hope by those who can no longer sustain or find meaningful employment.  Even if it is only a perceived, as opposed to a real, absence of a future, combined with the accumulation of capital in a few hands, makes for a dangerous mix from a political violence perspective.
And in this regard, there is simply inadequate work being done on the use of precise wordings and proper terminology when dealing with recurrent incidents of civil unrest such as civil commotions, riots (where, for example, there is no distinction between political and economic activity), terrorism (as we see from an inappropriate use of the term in relation to student unrest in Hong Kong and the guiding principle that a terrorist act is different to the act of terrorists;  not all acts by those satisfying the insurance definition of terrorist actually involve acts of terrorism), rebellion and insurrection (which are specific terms relating to the organising of the overthrowing of a government, clearly inapplicable to demonstrations turning to violence).
We really owe it to the likes of Lord Mustill who very diligently and painstakingly offered us the gift of a historical analysis of the scientific methodology that made this market so famous, to get our act together and both draft and apply our contracts and wordings in the correct manner so as to differentiate and charge for the products correctly and, as a result, co-opt our governments into whatever pool arrangements the State should take responsibility for.  In this way, as an insurance industry we can weather any storms that may lie ahead.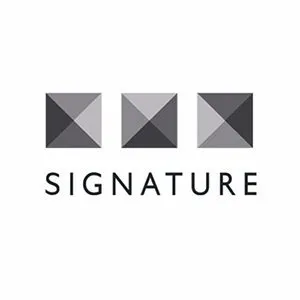 SignatureLitigation
@SignatureLitLLP
All news