Partner Sylvie Gallage-Alwis and Associate Gaëtan de Robillard examine the growth of European climate litigation since January 2022.
Sylvie and Gaëtan's article was published in Law.com International, 22 June 2022, and can be found here. Sylvie and Gaëtan's briefing note regarding this can also be found here. 
Climate litigation is flourishing. The Court of Justice of the European Union (CJEU) and the European Court of Human Rights (ECHR) are grappling with several significant climate litigation cases. However, future growth may be impeded by a recent CJEU ruling in the so-called People's Climate Case, launched in 2018 by families across Europe, as well as Kenya and Fiji.
The plaintiffs argued that the EU's 2030 target to cut greenhouse gas emissions by 40% was insufficient, and that climate change would threaten the plaintiffs' fundamental rights. The European General Court (EGC) dismissed the claim on procedural grounds, holding that the plaintiffs were not sufficiently directly impacted by the policies, under the "direct and individual concern" requirement in EU law.
On 24 March 2022, the CJEU upheld the EGC's order, finding that the plaintiffs had failed to show that individually they would be sufficiently impacted, and rejected their arguments that the EGC did not take into account the climate harm specific to them. It upheld the lower court's view: "The fact that the effects of climate change may be different for one person than they are for another does not mean that, for that reason, there exists standing to bring an action against a measure of general application".
On the issue of standing, the court held that "the appellants' reasoning, in addition to its generic wording, leads to the conclusion that there is locus standi for any applicant, since a fundamental right is always likely to be concerned in one way or another by measures of general application".
Their appeal dismissed, the plaintiffs were ordered to pay costs of the European Parliament and the Council. Despite this setback, such cases may yet succeed in the ECHR.
A recent global study of rights-based climate litigation identified 112 ongoing climate litigation cases "including judicial and non-judicial complaints – that rely in whole or in part on human rights." Such cases were mostly brought in Europe, followed by North America, Latin America, and Asia-Pacific; whereas in general climate litigation, the vast majority of cases have been brought in the US, followed by Europe and Asia-Pacific.
The study concluded: "Rights-based climate litigation is a relatively recent phenomenon… Human rights arguments began to feature more prominently in climate litigation after the adoption of the Paris Agreement in 2015… it is too early to draw any definitive conclusions on their outcomes." Preliminary analysis of 57 rights-based decisions found that 56% of applicants have failed.
With scarce supportive precedent, rights-based climate litigation is risky, as underscored by the EU's ruling in the People's Climate case.
Notably, an amendment to the EU's Aarhus Regulation makes it easier for plaintiffs to request an internal review, requiring the European Commission to consider whether an administrative act is contrary to EU environmental law. The review process may prove useful since the Commission can make questionable determinations on environmental matters.
For example, the applicants in the EU Biomass case recently sought an internal review, relating to the Commission's co-decision to include forest biomass under the EU's Taxonomy Regulation, which established a framework to identify 'sustainable investment'. Another controversial decision relating to this regulation occurred in February when the Commission included gas and nuclear power as "sustainable" under the Taxonomy Regulation. If the Commission refuses an internal review in the EU Biomass matter, the applicants intend to refer that decision to the CJEU.
Although plaintiffs face hurdles in claiming locus standi at the CJEU, experts believe that four rights-based cases before the ECHR have a "comparatively better prospect of success".
A Dutch court decision last year, requiring Royal Dutch Shell to cut carbon emissions by 45% from 2019 levels by 2030, will inspire potential litigants. Brought by Friends of the Earth and 17,000 co-plaintiffs, the case was partly argued on human rights grounds.
Another EHCR case, supported by Greenpeace and Young Friends of the Earth, was brought against Norway last year by six young people, after being rejected by three Norwegian courts. They seek a ruling that Norway's 2016 granting of oil exploration licences in the Barents Sea violates article 112 of Norway's constitution and fundamental human rights. In January, it was reported that the ECHR could treat it as an "impact case" which may significantly shorten the hearing time.
In April, the Norwegian government asked the ECHR to dismiss the case, and to "find that the complaint is inadmissible or that there has been no violation". The Norwegian Attorney General referred to the Ukraine war and "Russia's instrumentalization of energy". In response, Frode Pleym, head of Greenpeace Norge, issued a statement that, "War in 2022 does not legitimate oil decisions taken in 2016 nor that we need new production for several more decades to come".
Another climate-related case before the ECHR was Duarte Agostinho, brought by six young people against Portugal and 32 other states. Unusually, the complaint was brought directly to the ECHR without any initial domestic court claim.
Climate litigation in Europe is relatively new; few significant cases have yet been heard. As ambitious claims are mounted in assorted fora and across jurisdictions, some will create powerful precedents, requiring states and corporations to reduce harmful emissions.
Invariably, litigation rests on fundamental issues such as establishing causation and foreseeability. In doing so, the development of climate science may assist plaintiffs. By addressing the foreseeability of real harm which can arise from emissions which cause climate change, scientific evidence may have a decisive impact on current cases before European courts.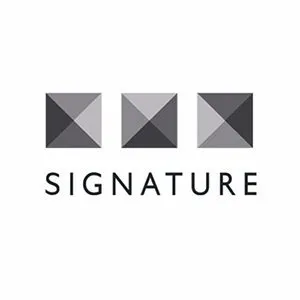 SignatureLitigation
@SignatureLitLLP
All news