Partners Sylvie Gallage-Alwis and Thomas Rouhette examine the product safety legal framework, product safety litigation, recent policy changes in France and key developments in the Greenwashing space.
This chapter was originally published in the Chambers and Partners 2022 Guide to Product Liability & Safety on 23 June 2022.
An extract of Signature's contribution may be found below and the full chapter can be found here.
Product Liability & Safety 2022: France
Product Safety Legal Framework
The main laws and regulations of the product safety legal regime in France are as follows.
Consumer law governs relations between professional sellers and consumers so as to ensure the protection of consumers; as such, the French Consumer Code transposes Directive 2001/95/EC on general product safety, which provides for a fundamental right to safety for consumers: "products and services must […] be safe for consumers and not be a danger to public health" (Article L. 421-3 of the French Consumer Code).
Strict liability for defective products derives from Directive 85/374/EEC on liability for defective products and is transposed into the French Civil Code under Articles 1245 and following; this regulation makes the producer/distributor/seller liable for their product's defect when it has caused damage.
Public health law regulates the safety of specific products, such as medicines or other health products.
Regulatory Authorities for Product Safety
Authorities
In France, the authority that regulates the largest number of products, including some food products, is the Directorate General for Competition, Consumer Affairs and Fraud Control (Direction Générale de la Concurrence, de la Consommation et de la Répression des Fraudes or DGCCRF).
Besides the DGCCRF, there are other several regulators for product safety issues depending on the industry or the type of product at stake.
For instance, for food products of animal origin, the competent authority is the Directorate General for Food (Direction Générale de l'Alimentation or DGAL). The DGAL is only competent for food products of animal origin. All other food products fall under the jurisdiction of the DGCCRF.
The competent authority for safety issues relating to vehicles is the Directorate General for Energy and Climate (Direction Générale de l'Energie et du Climat or DGEC).
The French National Agency for Medicines and Health Products Safety (Agence Nationale de Sécurité du Médicament et des Produits de Santé or ANSM) controls and regulates health products.
Powers
The authorities perform regular investigations and controls. They monitor the products placed on the market and their conclusions are sent to the competent ministry, which can order appropriate measures if and when necessary. These authorities have been granted increasing powers, in particular the DGCCRF (since the Hamon Law of 17 March 2014), which, notably, can:
access manufacturing and storing sites (Article L. 512-5 of the French Consumer Code);
request specific documents to be communicated to it by the producer (Article L. 512-8 of the French Consumer Code);
take samples and have them tested in its own laboratories (Article L. 512-12 of the French Consumer Code); and/or
require the assistance of any expert (Article L. 512-17 of the French Consumer Code).
Other more emblematic powers are the ability to seize products (Article L. 512-51 of the French Consumer Code) and to use a fake identity to conduct its investigation (Article L. 512-16 of the French Consumer Code). Most importantly, French authorities can decide to sanction producers through administrative fines in exchange for not referring the case to the Public Prosecutor (who may decide to refer the case to a criminal court). Indeed, it is notable that in France most non-conformities with consumer law result in criminal liability.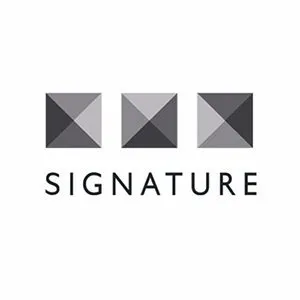 SignatureLitigation
@SignatureLitLLP
All news