Partner Sylvie Gallage-Alwis comments on how to avoid the risks of litigation in the case of a major pandemic such as Covid-19, in Les Echos.
Sylvie's comments were published in Les Echos, 15 April 2020, and can be accessed here.
"Yesterday, the Nanterre court ordered Amazon to assess the risks associated with Covid-19 and to restrict its activity to only essential products: the first dispute of many. The risks come from both employees and consumers.
Since the start of confinement, the Ministry of Labor, with the help of experts, has offered advice sheets intended for employers and employees, to protect themselves from the risks of contamination of Covid-19 while pursuing their activity. These recommendations are still not sufficient to protect the companies concerned against any risk of litigation. "There is no existing presumption for the execution of these protective measures by the company, even though some are difficult, such as the supply of masks," said Sylvie Gallage-Alwis, Partner at Signature Litigation.
This pandemic is considered a full-scale test of the precautionary measures of companies. "We must change the way we grasp the safety of our employees as of now," warns Sylvie Gallage-Alwis. It is up to organisations to demonstrate that they comply with all the security measures required by this exceptional health crisis. Some of them are already bringing bailiffs, once a week, to establish reports. Others have employees sign disclaimers on the spot, however this is not legally valid.
It is recommended to keep purchase invoices of protective equipment, e-mails, etc. "Documentation is key," confirms the specialist."
***
"Hier, le tribunal judiciaire de Nanterre a condamné Amazon à établir une évaluation des risques liés au Covid-19 et à restreindre son activité aux seuls produits essentiels : le premier contentieux d'une longue liste. Les risques proviennent à la fois des salariés, mais aussi des consommateurs.
Depuis le début du confinement, le ministère du Travail, avec l'aide d'experts, propose des fiches conseils destinées aux employeurs et aux salariés, pour  se protéger des risques de contamination au Covid-19 tout en continuant leur activité.Ces recommandations ne sont pour autant pas suffisantes pour prémunir les entreprises concernées contre tout risque de contentieux.  « Il n'existe aucune présomption de mise en oeuvre de ces mesures de protection par l'entreprise, alors même que certaines sont difficiles comme la fourniture de masques », indique Sylvie Gallage-Alwis, avocate, associée du cabinet Signature Litigation.
Cette pandémie est considérée comme un test grandeur nature de l'organisation préventive des entreprises. « Il faut changer sa façon d'appréhender la sécurité de ses salariés dès à présent », avertit Sylvie Gallage-Alwis. Aux organisations de démontrer qu'elles respectent toutes les mesures de sécurité exigées par cette crise sanitaire exceptionnelle. Certaines d'entre elles font d'ores et déjà venir des huissiers, une fois par semaine, pour établir des constats. D'autres font signer des décharges de responsabilité aux salariés sur place, ce qui juridiquement n'est toutefois pas valable.
Il est recommandé de garder les factures d'achats de matériel de protection, les e-mails, etc. « La documentation est clé », confirme la spécialiste."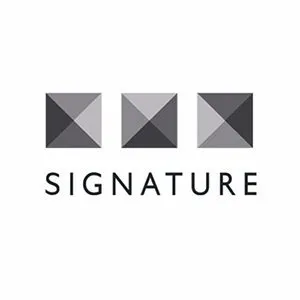 SignatureLitigation
@SignatureLitLLP
All news