Partner Sylvie Gallage-Alwis comments on the latest ESG-related legal and regulatory developments, and the pressures on EU businesses in Compliance Week.
Read Sylvie's comments in Compliance Week, published on 27 December 2022, here.
Corporate reporting on everything from climate change to workers' rights is set for a shake-up in the European Union, and companies should use 2023 to prepare for new regulations and stakeholder expectations.
"The European authorities explain that the EU Corporate Sustainability Reporting Directive's purpose is to help "investors, civil society organisations, consumers, policy makers and other stakeholders to evaluate the non-financial performance of large companies and encourages these companies to develop a responsible approach to business". It is only one of the numerous new legislation which increases the transparency requirements on corporations.
This legislation, even if it allows corporations to show the positive steps they take, creates a great burden on corporations. In practice, the legal or the compliance team, depending on the organisation, has to conduct an in-depth internal investigation mobilizing all departments. Standards are very specific on the type of information to gather and the time when a certificate or statement by a business partner that it complies with ESG would be deemed sufficient, is over. The public, and especially NGOs, are expecting more.
As such, if transparency is a positive step, one can regret that companies which are trying to comply are the first ones to be targeted by litigation on the ground of alleged misrepresentation, greenwashing or lack of transparency, ambition, etc. While it is the NGOs' role to check and question companies on their ESG impact, the ones who take steps should be encouraged to keep on investing in ESG rather than mobilizing their legal teams and money in litigation.
The push for transparency is very active in all fields: pay transparency, transparency of issuers of securities traded on regulated markets, transparency and sustainability in the food chain, transparency against corruption, etc. In addition to the multiplication of regulations that were enacted these past two years, specific NGOs are acting to have regulators share data provided by companies in the scope of investigations they are conducting, such as Client Earth or Access Info. The balance between data sharing and the protection of commercial secrets is on. Regulators also need to find a balance between keeping good relationships with companies who often share data voluntarily and risk having to use litigation to obtain data that companies will not want to share anymore to protect their commercial secrets and avoid serial litigation."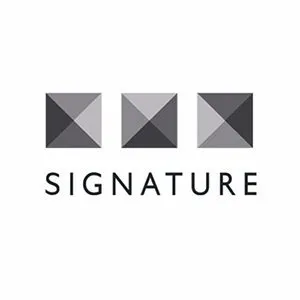 SignatureLitigation
@SignatureLitLLP
All news