Partner Sylvie Gallage-Alwis has contributed to the France chapter in The Legal 500: Product Liability Comparative Guide, providing an overview of Product Liability laws and regulations applicable in France.
The Legal 500: Product Liability Comparative Guide was published 11 April 2023 and Sylvie's chapter can be found here and a PDF here. 
1. What are the main causes of action upon which a product liability claim can be brought in your jurisdiction, for example breach of statutory regime, breach of contract and/or tort? Please explain whether, for each cause of action, liability for a defective product is fault-based or strict (i.e. if the product is defective, the producer (or another party in the supply chain) is liable even if they were not individually negligent).
The primary cause of action is the strict defective product liability statutory regime established by a dedicated EU directive (85/374/EEC) codified in articles 1245 to 1245-17 in the French civil code by law no. 98-389 of 1998. It holds the manufacturer/distributor/seller liable for their product's defect when it has caused. Consumer law plays an important role since it provides for a general product safety obligation. Directive 2001/95/EC is transposed in the French consumer code and enshrines a fundamental right to safety for customers (Article L.421-3 of the French consumer code). Tort law is also relevant as the manufacturer's/distributor's/seller's liability can be sought for any damages somehow caused by their product where such damage does not result from a breach of a contractual obligation. Contract law, sales law, and statutory warranties can also apply. Besides, in the event of bodily injury or lack of compliance with a specific regulation, criminal law may also come into play.
2. What is a 'product' for the purpose of the relevant laws in connection with which a cause of action exists. Is 'product' defined in legislation and, if so, does the definition include tangible products only? Is there a distinction between products sold to or intended to be used by consumers and those sold for use by professionals or businesses?
A "product" is defined under Article 1245-2 of the French civil code, which provides for a broad definition. Indeed, a product is any movable asset, even if it is incorporated in an immovable asset, including the products of the soil, of hunting and fishing activities. This includes electricity, elements of the human body and products derived from it. In a written question, submitted by a Member of Parliament to the Ministry of Justice on 15 June 1998, the Minister of Justice clarified that the product liability regime was applicable to software as they fall within the legal category of movable assets, but specified that the application of these texts "only covers situations where the software would be the direct cause of a damage to personal or assets security". This approach reflects a response from the European Commission which, answering to a written question, confirmed that the European Union's Directive is applicable to software. This is further clarified by the Proposal for a Directive on liability for defective products (COM/2022/495 final) which reads, at Article 4: "'Product' includes electricity, digital manufacturing files and software".
3. Who or what entities can bring a claim and in respect of what type(s) of damage? Can a claim be brought on behalf of a deceased person whose death was caused by an allegedly defective product?
There are no restrictions on who can bring a claim based on the strict defective productive liability regime. The claimant is only required to prove the defect of the product, the damage suffered and the causal link between the damage and the defect. The damage can be direct and indirect, opening a claim to contractors down the supply chain or the heirs of a deceased person.
The full Q&A can be read by following the links above.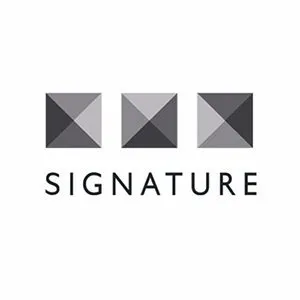 SignatureLitigation
@SignatureLitLLP
All news