Partner Sylvie Gallage-Alwis comments in Responsible Investor in relation to how litigation can be used as an ESG tool to achieve social and environmental impact in 2021.
Sylvie's comments were published in Responsible Investor, 27 January 2021, and can be found here.
"The Chan Zuckerberg Initiative (CZI) was set up by Facebook founder Mark Zuckerberg and his wife Priscilla Chan in 2015 to "build a more inclusive, just, and healthy future for everyone". Its website lays out its focus areas: education, justice, opportunity, science. Its Wikipedia page cites it as being one of the "most well-funded philanthropies in human history". Why? Because Zuckerberg and Chan would give the charity 99% of their Facebook shares – worth some $45bn at the time of the announcement – over their lifetime.
It sounds like the kind of thing that Swedish public pension fund AP7, which owned more than €200m in shares in the social media titan at the time, would love. As one of the world's most outspoken responsible investors, the SEK740bn (€73bn) fund has building a more inclusive, just and healthy future on its agenda, too…
"Like with every tool that makes information public, this initiative will form the grounds for litigation," says Sylvie Gallage-Alwis, a Partner at Signature Litigation in Paris. "It's the type of information that no one currently has access to, because it's typically about internal decisions for investors and financial institutions. But it will contribute to the scrutiny that's already growing."
As soon as a financial institution makes a statement about its sustainability objectives – which almost every financial institution now does – it opens itself up to litigation, Gallage-Alwis explains. "You don't have to have a billboard in the street saying you're green, you just have to have it on your website. Because the public is so interested in these issues, especially climate change, all the environmental statements being made count as marketing, because they could easily be the reason that someone has chosen you to invest for them, for example."
"And as soon as it is marketing, if you don't fulfil it – if you can't provide evidence that it is true – then it could be misrepresentation," she explains, adding that NGOs are already looking at such statements, and asking investors to back them up. "And even if they can prove it, NGOs are then looking at whether those objectives are properly aligned with, say, EU law on climate change. This will get stricter in future, and if investors and companies aren't in step, that could also become a reason for litigation."
Gallage-Alwis says the focus so far has been on companies – there are eight pending cases like this against corporates in France, including oil company Total – but, she warns, "It's only a matter of time before the financial sector faces the same challenges.""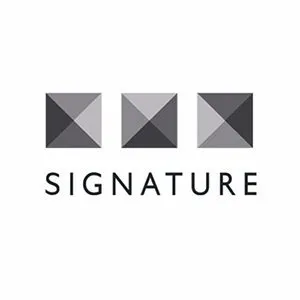 SignatureLitigation
@SignatureLitLLP
All news