Partner Hermès Marangos examines the international role of the English courts coming into focus following the recent judgment in Municipio de Mariana v BHP Group plc and BHP Group Ltd [2020] EWHC 2930 (TCC).
Hermès' article was first published in Law.Com International / Legal Week, 30 November 2020, here.
The recent BHP judgment raises numerous issues, both as to future class actions generally, but also as to the positioning of the courts of England and Wales in the uncertain post Brexit world.
The matter relates to the collapse of the Fundão Dam in Brazil in 2015 and the resulting contamination and damage caused to Rio Doce.  The High Court struck out claims brought by more than 200,000 Brazilian claimants (including individuals, businesses, churches, utility entities and others) against British and Australian holding companies.  The judge (Turner J) found the claims to be an abuse of process.  And in the alternative that the proceedings should be stayed under the Recast Brussels Regulation in relation to the English BHP Group plc and on the basis of forum non conveniens in relation to Australian BHP Group Ltd.
Even though legal practitioners may not agree on the nature of future disputes like this one, there is general consensus that the trend towards the globalisation of claims will continue.  And with it the necessary introduction of technology to assist complex international claims, including suitable case management by courts that have the vision to establish themselves as leaders in adjudicating complex international disputes.  For years now there has been a push for international courts that can deal with cross border mass tort claims and international tribunals for business and human rights.
Although inappropriate, as this matter proceeds to the appeal stage, to try to dissect all of the judge's comments on the competing arguments on abuse of process and forum non conveniens, there are passages in the judgment which speak to the attitude of the court towards the near inevitable increase of mass tort actions.
Leaving aside any antipathy towards perceived US style class actions, future disputes will be hugely more complex and global, and any jurisdiction that has an interest in providing leadership in dispute resolution will want to provide unparalleled capabilities in dealing with cross-border matters.  This in fact is the history of the English courts, having continually developed to manage claims that increasingly require the simultaneous application of common and civil law concepts, inclusive of hearing arguments in different languages and embracing and assimilating the law that goes with that.  It is not a coincidence that English law became the default international law and hence as a jurisdiction to successfully hear international and foreign law disputes; it was wisely incorporated leading legal concepts and put them to the service of other nations. Historical examples being suivre les fortunes concepts from French law, reinsurance obligations from German law, mercantile concepts from Dutch law and more recently, a remarkable foresight by England to introduce a new Insurance Act, incorporating the best concepts from the Napoleonic Code, inclusive of legal principles of civil law systems in Latin America.
Our courts should embrace the opportunity to make themselves available to hear claims, irrespective of size, when this is the convenient forum and the parties have not elected otherwise.  So, whatever the issues in the BHP case, our courts should be fully resourced and equipped to deal with any mega-case (piling Pelion onto Ossa notwithstanding).  One recalls when Bermuda, having established itself as an international insurance/reinsurance/financial centre, it also had to build a big enough court and associate structures to accommodate resulting lawsuits.  Despite its small size, it did not shy away from a greater role it created for itself.
There are also references in the BHP judgment to legal and translation costs, as well as strain on our court system to be taken into account in having to hear such mega cases. It may be helpful for such comments to be explained and/or not to be taken out of context, lest it is suggested that our justice system is not equipped to deal with any type of dispute that is rightly brought to it.  After all, the whole idea of English courts commanding the respect that they do, with the judiciary and the legal profession advertising this worldwide, is to attract and service any suitable lawsuit, without being overwhelmed by the logistics of group actions.
Equally important is what has been left unsaid by the judge.  Although he hinted at what he believed to be the unacceptable way litigants turn jurisdictional disputes into fights of titanic proportions, his stated objection was to the case being unmanageable.  However, whatever the inevitable class actions of the future, mega claims are the nature of mass torts.  Sooner or later, our own courts will increasingly have to deal with the type of issues that the 2nd Circuit court in New York has been grappling with for a long time, like managing a number of mega claims and opt-outs (compared with opt-in considerations under the main mechanism for bringing such actions in England and Wales, the group litigation order), the availability of suitable representatives for such claims, unacceptable behaviour by the plaintiff or defendant bar, considerations of which counsel should be tasked with representing which claimants when it comes to certification etc.  Judges should be resourced to deal with these issues to ensure that justice can be served.
Furthermore, it may be appropriate for courts to take a stance if they consider particular types of funding or contingency arrangements as presently structured are objectionable or impact adversely on claimants.  Also, and very importantly, to articulate what the exact insurmountable language barriers can now be for courts that historically played a leading role and respected internationally for hearing leading disputes, which may not have a realistic chance of being seen to a conclusion elsewhere in the world.
Likewise, courts may also need to be less self-deprecating when considering issues of comity and sovereignty amongst nations when dealing with disputes where in essence, claims are complementary (and complimentary) as opposed to competing on all fronts with those in another jurisdiction.
Put simply, when it is the convenient forum, there should be no disputes that a leading jurisdiction should consider too big or alien to handle.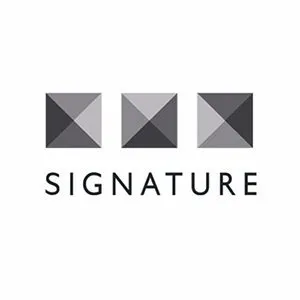 SignatureLitigation
@SignatureLitLLP
All news