Partner Sylvie Gallage-Alwis discusses the changing legal landscape of product liability litigation and the need for manufacturers to change their decision making process.
Sylvie's article was published in Expert Guides, 16 July 2021, and can be found here.
The product liability practice has drastically changed these past few years in law firms. Before, this practice was described as the one handling cases where a product was suspected of being at the origin of an incident or an accident, leading to material damage and/or personal injury. The lawyers had to work with the manufacturer to demonstrate that the product was not at the origin of said accident and that, if it was, its defect was caused by extraneous factors. While these cases can be very complex, depending on the type of product, the number of parties and the amounts at stake, manufacturers knew what to expect, especially when they could demonstrate that their products were compliant with regulations and standards.
Today, this practice is for sure a legal and judicial minefield for manufacturers. This is because of the proliferation of grounds that can be used to justify a claim against manufacturers and the increasing number of plaintiffs who can bring such claims. Product liability lawyers therefore need to have a large variety of skillsets as the issues they can face are more diverse than ever. Therefore, today, when I am asked to describe my practice, I do not say that I do product liability. I rather say that I handle all litigation that manufacturers can face.
Indeed, besides "standard" product liability cases, manufacturers are now mainly targeted by litigation which is not directly linked to the standard definition of a defective product as one could normally understand it.
As a first example, one can refer to the hazardous substances related litigation. This toxic tort à la française type of cases is emblematic of the litigation that a manufacturer could not reasonably expect to develop. Indeed, it mainly relates to plaintiffs who are anxious of potentially developing a disease in the future. This case law started with a Supreme Court decision dated 11 May 2010 with the employees who could have been exposed to asbestos during their career (cases no. 09-42.241 & following). The French Supreme Court however ruled, on 11 September 2019, that such a claim can now be filed for exposure to any kind of hazardous substances (cases no. 17-24.879 & following). This means that a manufacturer which uses chemical products in its manufacturing process can become the target of claims filed by its former and current employees on the ground of their anxiety of developing a disease. Such claims have imposed on product liability lawyers the need to master the procedure before Labour Courts which is very different in France than before Civil Courts, as well as rules relating to health and safety at the workplace and the medical implications of the use of substances in a manufacturing process.
Another new type of claim that manufacturers now face are claims alleging that their products do not have a sufficiently long life expectancy, using the grounds of planned obsolescence or misleading advertising for instance. Here again, the issue is not whether the product is safe and compliant, as it generally is. The issue is whether the manufacturer is ensuring that its products' design is not at the origin of a change in product before it is necessary, the term "necessary" being the heart of such litigation. New legislation around reparability and availability of spare parts is the response that Governments recently gave to the development of such litigation, with, for sure, new litigation which will arise from such complex new rules that aim at influencing the business model of many companies.
In the same line, manufacturers are now targeted by claims relating to lack of duty to fully inform on the qualities and durability of their products. "Greenwashing" is one of the newest grounds of claims against manufacturers accused of misleading consumers and/or investors on the extent of the steps they are taking towards the protection of the environment. In April 2021, the French Government introduced an increase in the existing fine for misleading commercial practices to up to 80% of the false promotional campaign cost when it comes to allegations related to the environment. This is the new step of a brass-knuckle approach that was initiated through the so-called "duty of vigilance" introduced in 2017 which requires large French companies and groups to establish a vigilance plan intended to prevent and detect violations in France or abroad, by its subsidiaries and subcontractors, of human rights and the environment and to preserve the health and safety of the employees involved. A number of claims on the ground of alleged breach of this duty of vigilance has already been filed to date before French Courts. As for greenwashing, claims have been filed against BP, ExxonMobil, Wesson Oils, Tyson Foods Inc. or Chevron for instance. Again, the issue of whether the product is safe is not discussed here and yet, the future of the product is at stake.
More generally, the duty to inform is one of the key grounds used against manufacturers today. A manufacturer can indeed become the target of such claims filed by users of its products, as it happened to Monsanto concerning RoundUp for instance (Supreme Court, 21 October 2020, case no. 19-18.689), should the Courts rule that the information provided to the users on the substances used and their potential negative health effect are not sufficient. But the majority of such cases are conducted by the market surveillance authorities with the risk of having criminal sanctions on the ground of deceit or misleading representation being ordered. This is notably explained by the fact that the fines for these infringements have been raised to up to 1.5 million Euros and could go up to 10% of the turnover of the company which is indicted.
A last example of the legal minefield which manufacturers have to face are the claims filed by associations for the protection of consumers or the environment. Over the years, French case law, under the influence of the European Court of Justice's case law, has evolved in the direction of condemning companies as soon as a breach to environmental law is identified, irrespective of whether such breach actually caused a negative environmental impact (Supreme Court, 29 June 2021, case no. 20-82.245). This very harsh approach, disconnected from the factual realities, is at the origin of a proliferation of claims against manufacturers who have to find a way to operate sites without any issue.
These few examples demonstrate that product liability lawyers and manufacturers now have to be able to handle civil, administrative, labour and criminal procedures. They also have to handle cases that are "bet the company cases" even if the product is safe and compliant, with such claims being filed by consumers, associations, the Public Prosecutor, the general public or employees. This situation is further complexified by the fact that Courts are increasingly ruling towards a zero-tolerance approach, at European and national levels. Needless to say that this complexity is what makes this practice fascinating as it follows the evolution of the society as a whole. For now, the environment and climate change are a focus. Transparency of the information is also at the heart of numerous claims aimed at having manufacturers disclose their commercial and strategic development plans. Data-related cases should not be underestimated either, with, at first in 2019, children's digital watches with security loopholes which triggered privacy concerns being considered as an unsafe product by the European authorities on the rapid alert system (RAPEX – Alert number: A12/0157/19).
Hard to imagine, not even a decade ago, that manufacturers and their product liability lawyers would have to handle such claims and hard to imagine what they will have to handle in a decade. One thing is for sure: manufacturers need to change their decision-making process to take into account the increasing transparency that they will be subject to and the fact that there are multiple entities whose goal is to find any kind of information that can be used as ground for litigation before Courts which feel, when it comes to social, health and environmental issues, that they need to encourage the legislator by handing down increasingly harsh decisions.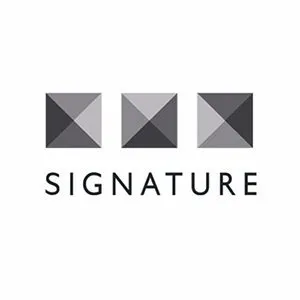 SignatureLitigation
@SignatureLitLLP
All news