Following the growing attention surrounding climate change, Partner Sylvie Gallage-Alwis, examines the growing link between this and anxiety, and how the environment is becoming a more prevalent legal issue for companies.
Sylvie's article was published in Environment Journal, 14 June 2019, and can be found here.
When the concept of 'eco-anxiety' surfaced, companies started to feel anxious as well. They wondered whether they would face thousands, if not millions, of claims on the ground of the fear of climate change and the fear of the impact of human activity on the planet.
The concept of 'eco-anxiety' in itself is new and has been publicised via the media in recent months, even if the feeling probably existed before.
It is not formally recognised and medically defined but is commonly described as a mental health issue whereby people are depressed and lose control when thinking about the impact of human activity, such as the use of chemicals in manufacturing processes, management of waste or deforestation, on the planet, with the most pointed at impact being climate change.
Damages
It being a new concept, to our knowledge, there are no pending claims against companies whereby plaintiffs would request damages on this ground.
However, one can reasonably foresee that such claims will be added to either current or future claims filed against companies or States in the context of 'climate justice'.
Indeed, for now, plaintiffs in these types of cases are asking that companies or States be punished on the ground that they are not implementing sufficiently stringent environmental-friendly measures and be forced to do so. Adding a request for damages for eco-anxiety, should the State or the company be held liable, would not be a surprising step.
This has already happened in the past, notably in the scope of asbestos-related and life science-related litigation. Indeed, the French Supreme Court has recognised that people exposed to asbestos or to a medicine/medical device that proved to be dangerous should be compensated for their fear of potentially developing, in the future, a cancer or other disease.
Companies have a hard time defending themselves as they need to demonstrate that each day, for a period of sometimes over 30 years, they complied with the applicable regulations.
Documenting this is very hard. When it comes to disease-related cases, in France, companies must even prove that they implemented more protective measures than the ones imposed by French Law and that they were not aware of the danger they were exposing people to.
In the current era of the Internet and the multiplication of reports published on all types of substances and products, it will be very difficult for companies to argue that they could not have suspected that their activity had an impact on the environment and the population. In fact, all human activity, on a daily basis, has an impact on the environment…
So how can one prove that a specific activity impacted the environment in a specific way and would justify people being compensated for their eco-anxiety by a specific company?
Toxic air
Air pollution is a good example of how complex the answer to this question is.
Today, there are a number of criminal complaints against 'X' pending in France on the ground of air pollution.
These complaints have been filed on the ground of manslaughter and the breach of safety regulations by people from a variety of cities following the French State's announcement that there will or has been some pollution peaks.
The fact that these complaints have been filed against 'X' gives the freedom and burden to the Public Prosecutor and Investigating Judges to decide which industries and which players of these industries are the ones at the origin of air pollution.
The first complaint was filed in 2014 by three NGOs (Ecologie sans frontière, Respire and Le rassemblement pour la Planète), which openly stated that they took this step, in order to force the Public Prosecutor to identify which companies are at the origin of air pollution in the Paris area. Similar claims have since multiplied. In May 2019 alone, two complaints were filed by NGOs and families located in the Paris area and near the Alps on such a ground, forcing an investigation.
The investigation will not be easy and is still pending (including for the 2014 claim) as there will need to be robust scientific evidence that a specific activity is, in itself, causing air pollution which is beyond what is expected and could, alone, trigger diseases in the future.
In the press statement of the NGOs explaining their claim back in 2014, they expressly mention the automotive industry and in particular diesel car manufacturers as being suspected, in their view, of being at the origin of most of the pollution.
Reports requested by NGOs on the impact of pesticides and on the creation of fine particles by manufacturing sites have also multiplied in parallel of the filing of such claims. This being said, multi-exposure is a reality that, for now, is tantamount to plaintiffs losing before Courts. Indeed, how to be exhaustive when it comes to identifying the defendants in such cases and how to then apportion liability?
It is this difficulty that plaintiffs and NGOs are trying to shift to the Public Prosecutor. Indeed, having the latter point fingers will then create a very strong presumption of liability in the scope of future civil claims, such as eco-anxiety claims.
Therefore, the attention given to eco-anxiety by the media should not be taken lightly by companies but rather as the potential starting point of plaintiffs and NGOs going after them rather than focusing on States' liability as they have mainly done up until now.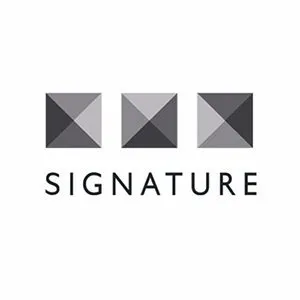 SignatureLitigation
@SignatureLitLLP
All news