Partner Sylvie Gallage-Alwis and Associate Stephanie Eaton provide an overview of pending climate litigation before both European and national courts and how this is likely to continue to affect both States and companies at the international, European and national level, in Law360.
Sylvie and Stephanie's article was published in Law360, 5 October 2021, and can be found here.
Following the Paris Agreement on climate change there has been an increase in climate litigation cases rising from 834 cases between 1986 and 2014 to 1,841 cases between 2014 to 2021. Climate change litigation has also evolved to pursuing not only States but also public and private individuals and companies. It is now also possible for a State or a company to be liable in climate change cases pursuant to international law, European law or national law.
Regulation no. 2021/1119 titled European Climate Change was recently passed by the European Commission and came into force immediately. The Regulation targets global climate neutrality by 2050 as well as implementing the Paris Agreement and suggesting that member States aim to reduce their greenhouse gas emissions by 55% by 2030. Although the Regulation's purpose is to increase environmental protection it does also cause some legal uncertainties, in particular, as climate litigation in Europe is now split between the national and European Courts.
National Courts
The USA is the most active in terms of climate and environmental litigation with 1,408 cases since 2007, however, cases in Europe are certainly rising. The national courts of Member States have seen approximately sixty cases since 2011. These cases are not evenly spread out in Europe though with countries such as France and Spain having the most climate litigation (13 and 15 cases respectively), whilst some countries such as Latvia and Romania are yet to encounter any cases. The following cases show the approach taken by various national courts in Europe.
France
The French national courts have acknowledged on a number of occasions that the State has not been as proactive as it should have been in its fight against global warning (notably Paris Administrative Court, 3 February 2021, no. 1904967-1904968-1904972-1904976). The decision of the Council of State to allow the request of the Grande-Synthe commune (and other associations) to have the inaction of the French State in relation to climate acknowledged is also worth noting.  The highest Court of the administrative order ordered the government to take any necessary measures to ensure they meet certain greenhouse gas reduction commitments by the end of 2022 (EC, 1 July 2021, no. 427301.
In addition, a large number of companies are being pursued by claims looking for recognition of a breach of the now famous "duty of vigilance" (originating from Law No. 2017-399 of March 27, 2017). Companies can also be subjected to litigation related to operating authorisations, as we have seen in the litigation against Total group before the Marseille Administrative Court.  The claimant associations are accusing the company of not having considered the environmental impact of using palm oil as a basis for the production of biofuel (Marseille Administrative Court, 1 April 2021, no. 1805238).
Spain
Spain's national courts are currently addressing only one active case by the association Greenpeace Spain who are alleging that the Spanish government failed to implement public policies enabling the aims in the Paris Agreement to be achieved.  Greenpeace is contesting the conformity of the 2021-2030 National Action Plan and considers it does not allow the assurances made in the Paris Agreement to be met.  (The Czech Republic is also faced with a similar complaint before its national courts).
Poland
A group of 5 Polish citizens have recently made a claim against the Polish government in relation to its inaction regarding the climate and its lack of execution of any public policy enabling the Paris Agreement to be met.  The claimants consider that the government's delay in implementing climate policies is a violation of the right to live, to health and to property, as is protected by the Polish Civil Code.  Greenpeace Poland has also just commenced an action against the public energy company PGE GiEK seeking that it stops putting any investments in fossil fuels. This action is based on Article 323 of the Polish Environmental Protection Act, which states that an action can be started by anyone who considers that they are directly threatened by damage caused by unlawful harm to the environment.
The Netherlands
Following a grievance filed by Milieudefensie, oil giant Shell has recently been reprimanded to reduce its CO2 emissions by 45% by 2030 (pursuant to Art. 6 :162 of the Dutch Civil Code). Shell is required to comply with this binding national court decision, or risk sanctions if it fails to do so. This decision is shows that there is a further litigation risk for companies in relation to the recognition of climate liability for multinational companies.
Germany
DUH is trying to have the permit issued by the Stralsund Mining Authority reviewed in light of the actual methane emissions. DUH alleges that the methane emissions from Russian company Gazprom's pipeline are significantly higher than those acknowledged in the scope of the initial permit request.  The association would like to obtain a preliminary ruling from the CJEU if the permit is not revised.  The German government is also confronted with a complaint from Les amis de la terre, which is alleging that the government has failed to reach its own goals, as well as the Europeans goals for 2020, regarding CO2 emissions.
Italy
ClientEarth and Greenpeace Italy have filed an action before the Italian national courts for the government's authorisation for an offshore gas development, known as the "Teodorico Project", to be cancelled.  This installation would be built extremely near to a marine protected area and would threaten underwater species.  Additionally, A Sud, and 200 individual claimants, are accusing the Italian government of breaching the right to a healthy and stable environment, due to, as they allege, its inaction in the fight against global warming.
Belgium
ClientEarth has also initiated an action against the National Bank of Belgium.  It is alleging that it has not met the environmental standards and Human Rights obligations when purchasing financial bonds from oil companies. The Belgian government has also recently been condemned for its inaction in the fight against global warming, following a joint claim from Klimaatzaak and 58,000 citizens.  That claim follows the decision in Urgenda v. The Netherlands, which recognised for the first time the existence of a scientific consensus on the seriousness of climate change, the contribution of human activities to this climate change and the obligation of the States to set national targets for reducing greenhouse gas emissions.
UK
The UK is yet to see a large increase in climate change litigation despite it becoming an increasingly important issue. The 2020 inquest in the case of Ella Kissi-Debrah was the first UK case where the Coroner found that high levels of air pollution contributed to the illness and death. A further inquest was held that focusing on causation and what could have been implemented to limit the impact of air pollution. The Coroner found that the air pollution had made a "material contribution" to Miss Kissi-Debrah's death. This was a breach of the UK's air quality legislation and has resulted in court orders requiring urgent corrective action. This case has also called into question the need for an update to UK law in order to ensure it is compliant with Article 2 of the European Convention on Human Rights.
European Courts
The European Courts are a popular arena for environmental litigation, in particular due to the fact that the European Courts can give judgments that have an immediate and binding effect on member States. There are currently 56 active cases that mainly focus on green house gas emissions in two specific ways:
Pursuant to Article 9 of Directive no. 2003/87, each State must implement a National Action Plan providing for the total quantity of CO2 emission allowances to be allocated for a specified time period and the corresponding allocation method. The European Commission will then assess this and decide whether to accept or reject the plan. Rejected plans are the subject of a number of objections before the CJEU.
A number of companies are challenging member States, regarding greenhouse gas emission regulations. Multiple companies are disputing the allocation of quantities of CO2 emission allowances carried out by the States (for example, Exxon Mobil challenged the quantities implemented by Germany, in accordance with Directive no. 2003/87).
The future of climate litigation
Climate litigation is likely to continue to affect both States and companies at international, European and national level bases on a variety of different environmental issues.
From the case law we can see that climate litigation is becoming more of a preventative litigation that being purely repressive. Climate litigation seems to be increasingly focussed on forcing companies to take action and control their activities based on environmental priorities. This sharp increase in climate litigation has meant that judicial risk mapping is becoming more challenging for climate bond debtors and it is therefore more important than ever for companies to ensure that they comply with environmental standards and, more than that, have a proactive action plan in line with the relevant environmental requirements which must be at least met, if not exceeded.
Signature Litigation trainee Inès Zaoui contributed to this article.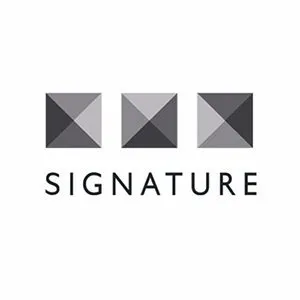 SignatureLitigation
@SignatureLitLLP
All news