Partner Sylvie Gallage-Alwis and Associate Alice Decramer discuss the current US product liability litigations and how these will impact future litigation in Europe, in Law360.
Sylvie and Alice's article was published in Law360, 6 February 2020, and can be found here.
When it comes to product-related issues, one cannot hope anymore that they will remain localised to a specific territory or part of a territory. It is only in very rare circumstances that a noncompliance or health and safety allegation remains a national dispute (e.g., local pollution by an international company).
This is not just due to social media and the speed with which news spreads today. It is also due to the increasing cooperation between regulators around the world, the rise of NGOs with an international reach, and plaintiffs counsel who pay close attention to the cases pending in other jurisdictions than their own.
The United States is, without a doubt, a jurisdiction that needs to be closely monitored by European practitioners. Indeed, a majority of claims that start in the United States are now replicated in the European Union (and worldwide) as soon as there is a glimpse of a judgment that can be interpreted as going against the manufacturer, the service provider or the retailer. This is true even if the product is not exactly the same, or if the safety and regulatory requirements are different between the United States and a European jurisdiction.
The mechanism of discovery that exists in the United States, but does not exist in civil law countries (which is the majority of countries in the European Union), also explains why proceedings before U.S. courts would then influence European practitioners. Indeed, when a dispute starts in the United States, plaintiffs get access to documents that they would not otherwise have access to, had their claims started in civil law countries.
Nongovernmental organisations and plaintiffs counsel can, therefore, use the knowledge obtained from U.S. proceedings in proceedings pending in the rest of the world. This mechanism also increasingly encourages European plaintiffs to join class actions launched in the United States, or even originate their own class actions (although if this happens, they are usually subject to a motion to dismiss and sent back to their national courts).
The product-related cases pending in the United States that have caught our attention as ones that could trigger debate and litigation in Europe are the ones that raise at least one of the below issues:
• The extent of a manufacturer's duty to inform and to warn;
• Whether the use of a product creates an exposure to a health risk, even a potential one;
• Regulators banning, limiting or expressing a concern about products based on the precautionary principle; and
• Whether a product could fall under the U.S. public nuisance theory.
Glyphosate
Glyphosate-related litigation is one of the landmark examples of litigation that started in the United States and quickly spread around the world. What has happened in the U.S. has led both to claims and legislation against the substance, which has been classified as a "probable carcinogen" since 2015 by the World Health Organisation.
As far as Europe is concerned, and despite the renewal of authorisation to market glyphosate by a decision of the majority of EU member states on Nov. 27, 2017 — thus extending the authorisation until 2022 — the substance has not ceased to raise issues.
In this respect, it should be noted that Austria banned glyphosate in July 2019, making it the first European country to do so. France tried to follow the same path, but so far, only the use of glyphosate-based products by private individuals and public bodies for the care and maintenance of public green spaces is prohibited. Probably aware of the potential claims, the European Parliament called for improvements to the system for evaluating and registering pesticides on Jan. 16, 2019.
The French courts have also taken up the issue. On April 11, 2019, the Lyon Court of Appeal held Monsanto liable for "lack of information on the label and failure to exercise due diligence." A similar case was filed on May 31, 2018, and is still pending.
Beyond individual cases, on Jan. 15, 2019, the Lyon Administrative Court cancelled the marketing authorisation for RoundUp 360. It declared that glyphosate should "be considered as a substance with presumed carcinogenic potential for humans."
Without any doubt, this substance will continue to be in the spotlight, as the expiration of marketing authorisation in the European market is approaching.
Talc
Talc litigation directly refers to the extensive litigation associated with Johnson & Johnson. This company has previously made headlines in Europe due to the alleged risk of ovarian cancer from the use of its talc-based products, with a lawsuit brought by a group of 22 women resulting in a record $4.69 billion penalty in July 2018.
The company is back in the spotlight now, with recent allegations of the presence of asbestos in its talc products, and the opening of new investigations by the U.S. Department of Justice in 2019. These allegations have already led to a $29 million award in a lawsuit brought by a woman accusing the pharmaceutical company's talc-based products of containing asbestos and causing her lung cancer. They also led to the recall of 33,000 products on Oct. 18, 2019.
Cannabis
Cannabis-related issues exemplify the regulatory challenges, and the caution exercised by authorities, in situations where new products are at the crossroads of several types of regulations.
The United States has seen many pieces of legislation concerning cannabis and CBD products in recent years. The U.S. Food and Drug Administration has raised concerns about CBD products by sending a warning letter to 15 CBD companies, and issuing a new consumer alert at the end of 2019.
Indeed, the FDA states that it has too little information on these products to declare them safe for consumption. The agency is concerned about the sale of these products for all types of use and individuals in the absence of a clear regulatory framework.
A similar situation also exists in Europe. Historical questions about the legalisation of cannabis remain topical, and the European market has seen a very strong increase in CBD products. Due to the absence of any clear and uniform legislation on the subject, and the diversity of products that can contain CBD, we can anticipate regulatory complexity ahead.
As far as the therapeutic use of cannabis is concerned, 21 out of the 28 EU member states have authorised such use in accordance with their own rules. Faced with these differences, the European Parliament, on Feb. 13, 2019, adopted a resolution that (1) called for a legal definition of therapeutic cannabis that would make a clear distinction between medical and other uses; (2) asserted that cannabis research and innovation should be stimulated and properly funded; and (3) suggested that effective cannabis-based medicines should be covered by health insurance plans.
France in particular is trying, under the leadership of the National Agency for the Safety of Medicines and Health Products, to catch up with its neighbours. In October 2019, it announced a study to assess the feasibility of making cannabis available to patients, encompassing its prescription by doctors, its availability from pharmacies, the supply of products and the monitoring of patients. This study should start in the second half of 2020 and involve 3,000 patients.
The growing issue of CBD products is also relevant in Europe. These products are now multiplying on the European market, but are not yet subject to clear and uniform regulations. Indeed, each country has developed its own regulations, which are commonly based on the idea that certain varieties of cannabis plant without psychotropic effects and with less than a certain level of THC can be used.
Opioids
When we talk about opioids — defined as products derived from morphine, not classified as illegal narcotics, and used to fight pain — we immediately think of the United States, and for good reason. The flexibility attached to the marketing of these products in the United States starting in the 1990s has been identified as causing the deaths of almost 400,000 people between 1999 and 2017.
This crisis is reminiscent of the one that hit the American tobacco industry in the 1990s. We are currently witnessing an significant increase in legal claims related to this crisis, with thousands of claims brought against opioid manufacturers accused of flooding the market with these products.
Multimillion-dollar settlements have already been signed by some companies, even if the legal debate is still pending on the question of whether or not manufacturers should be held liable for providing products at the request of the state.
This crisis is also resonating in Europe. According to an Organisation for Economic Cooperation and Development report in 2015, Estonia, Sweden, Norway, Ireland and the United Kingdom are among the countries most affected by opioid overdose deaths. As for France, the National Agency for the Safety of Medicines and Health Products has published a report on the consumption of opioids, which shows that between 2006 and 2017, prescriptions of strong opioids increased by about 150%.
And Many More
It is impossible to be exhaustive, since health-related product liability and toxic tort issues arise every day. We could mention silica litigation, benzene litigation and Bisphenol A litigation as emerging risks in the European Union. We could also mention e-cigarette issues, which made headlines in the United States last summer and led to bans and regulations all around the world.
Lead paint litigation has been pending in the United States for more than a decade. Although not as extensive in the European Union, this litigation has brought many regulatory changes, including bans on the use of most lead-related products. In France, the debate surfaced again following the fire of Notre Dame de Paris and allegations that the population living in the vicinity had been exposed to a risk of lead contamination.
All these claims raise the question of how product liability and toxic tort litigation are going to evolve. Will the public nuisance theory be widely applied by U.S. courts? Will the legal regime applicable in France, according to which companies are presumed liable, extend from the asbestos sphere to disputes over other substances and products disputes? Will claims over fear of cancer multiply, so that mere exposure to a risk becomes a source of damage claims?
Only a close monitoring of case law will allow us to answer these questions, given the ongoing debates over whether courts or regulators should decide what public safety policy will look like in the future.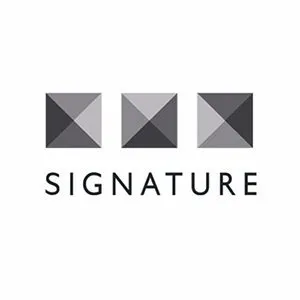 SignatureLitigation
@SignatureLitLLP
All news