Regulatory investigations are by their very nature invasive, but it's not just the immediate subject of the investigation who is affected. Adam Rooney, Partner at Signature Litigation, offers a legal perspective.
Third parties are often drawn into regulatory investigations, and even when they are adjudged to have done nothing wrong, the inference that they may have simply 'got off the hook' remains, an inference reinforced when the published decision hints at their identity.
In the financial services sector, the problem should not arise but has in practice been exacerbated by Section 393 Financial Services and Markets Act 2000 ("FSMA"). Sections 393(1), (3) and (4) FSMA give third parties the statutory right to see a notice which is prejudicial to them and to make representations accordingly. In an attempt to avoid any delays or complications this might cause, the Financial Conduct Authority (FCA) has been making unsuccessful attempts to anonymise notices.
On 10 November 2015, the Tax and Chancery Chamber of the Upper Tribunal delivered its judgment on the case of Christian Bittar (reported at [2015] UKUT 602 (TCC)). Part of a decision notice fining Deutsche Bank £226.8m made reference to a "Manager B" and the Upper Tribunal was asked to decide whether Mr Bittar was thus "identified". It concluded that he was.
The Upper Tribunal reached its decision with reference to Financial Conduct Authority v Macris [2015] EWCA Civ 490, where the Court of Appeal held that whether or not a person is "identified" in a notice is a question that should be approached in two stages:
Can the third party be "identified" by statements made in the notice alone? Inference is not sufficient.
Can the third party be "identified" by reference to external material which objectively would have been known to a reader of the notice at the time it was issued?
Applying the judgment in Bittar, the Upper Tribunal confirmed that the key points are: what relevant readers would know and conclude, not simply what is logically deductible; that this test was to be applied to a hypothetical individual, not an actual person; and that the knowledge should be based on information already in the public domain.
Although the FCA has been given permission to appeal the Macris decision, there does appear to be a shift towards ensuring that the confidentiality of third parties is maximised.
That is also true in the competition sphere. In Air Canada and ors v. Emerald Supplies Limited and ors [2015] EWCA Civ 1024, the Court of Appeal recently reaffirmed the general principle of EU law that no decision should contain any formal finding or even any allusion to the liability of any person unless they had been allowed to defend themselves.
In Pergan Hilfsstoffe für industrielle Prozesse GmbH v Commission [2007] ECR II-4225, the Commission had rejected an application to remove references to a non-addressee from a decision. The General Court annulled this decision; the applicant had been unable to challenge the references, and it was therefore wrong for the statements to remain.
These decisions are to be welcomed, in as much as they confirm the ability of a third party to defend themselves against a potentially prejudicial decision. What is not so welcome is the fact that they had to do so via public court proceedings, thus surrendering the anonymity they were attempting to uphold.
Equally troubling is the fact that there is no protection for those tainted by simple association to a particular case, rather than by inferred or actual identification. Regulators must pay heed to the spirit of the statutory rights of third parties, as well as the simple letter of the law. They will say that this may run counter to transparency, but it will also reduce the time spent (one might say wasted) defending private legal actions.
This article was originally published in Chartered Banker and can be found here.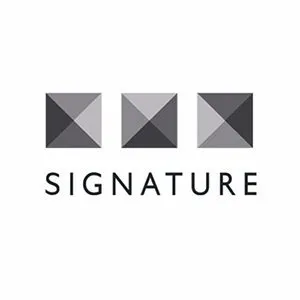 SignatureLitigation
@SignatureLitLLP
All news