Partner Thomas Rouhette will be speaking at the PLAC Fall Conference 2019 regarding class actions in Europe on Friday, 4 October, in Chicago.
Aimed at younger attendees and new members, this program will feature an open discussion with in-house panel and current PLAC members.
PLAC (formerly the Product Liability Advisory Council) is a not-for-profit association of product manufacturers, suppliers, retailers and select regulatory, litigation and appellate professionals who work to shape the common law of product liability and complex regulation, provide guidance on changing regulations, and strategically help corporations manage risk throughout the entire product lifecycle. PLAC is a unique resource for companies who must defend their products' integrity and their companies' reputation.
• PLAC works with product manufacturers, their suppliers and retailers to anticipate, address and respond to:
• State, Federal and International Regulatory Framework
• Due Process in Legal Proceedings
Environmental, Health and Safety Risk Concerns Related to their Design, Manufacturing and Distribution of Products.
As an association they provide their members research on pending issues of concern, draft industry-leading amicus briefs, develop unparalleled conference and educational offerings, coordinate action groups and discussion forums and, most importantly, provide the opportunity to network and engage with their peers to share their collective wisdom from a variety of industry areas.
Thomas Rouhette is a founding partner of the Paris office of Signature Litigation and a leading commercial and international litigator. Previously a partner in a major international law firm, Thomas has almost 30 years' experience in litigation.
Recognised by Who's Who Legal as the "finest product liability lawyer in the country and one of the very best on the continent", Thomas has a seasoned, wide and multifaceted practice, spanning from contract litigation to corporate and banking disputes as well as to fraud and asset tracing. Thomas is regarded by Who's Who Legal as one of the top three 'Global Elite Thought Leaders' in EMEA for Life Sciences: Product Liability, and the directory notes he has "a tough style that is very effective". Thomas has also been listed as one of the "Most Highly Regarded" practitioners in Who's Who Legal France: Product Liability Defence 2019, with the Guide noting that he is "a pre-eminent figure in the French market". He is an expert in international, cross-border litigation. Thomas "is very client-focused, very pragmatic, and creative with solutions" (Acritas clients survey, 2018).
Further details on the event can be found here.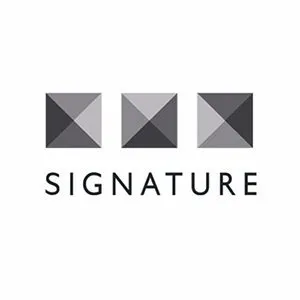 SignatureLitigation
@SignatureLitLLP
All news