Partner Adam Rooney examines the Serious Fraud Office (SFO) and Government activities threatening Legal Professional Privilege (LPP).
This article has been published in Lawyer Monthly, 17th August 2016, and can be found here.
According to recent figures from the ONS, there were 3.8 million fraud offences committed last year. Fraud has become the most common crime committed in the UK. But when it comes to serious fraud – the big ticket crime committed by banks, companies and their employees – there is little serious data, only broad brush estimates. In combatting it, the Serious Fraud Office confines itself to taking on only the largest and most prominent criminal matters: just a few dozen cases each year.
All well and good. But does the SFO always play the game according to the rules, or has it been actively trying to shift the existing framework of the law to suit its own agenda? If that helps the successful investigation and prosecution of criminal conduct in the end, does this really matter?
One key area where the SFO has sought to redress the balance in its favour is legal professional privilege (LPP): a long-established legal principle which ensures that communications between clients and their lawyers remain confidential, facilitating the frank disclosure of information between them. It is a privilege belonging to clients, and which they alone can waive.
The SFO has said that assertions of privilege are not always properly made. Last year, SFO Director David Green QC, complained that some companies are obstructing investigations by hiding behind LPP, preventing access to all communications with their lawyers. He indicated that the SFO would be willing to make applications in the courts, both civil and criminal if necessary, to override privilege and gain access to relevant material.
He told 'The Times' that although it was not seeking to dispense with LPP, the SFO was preparing to target companies "whose lawyers obstructed investigations by hiding behind the shield of legal professional privilege. We believe that, in some instances, professional privilege is claimed artificially and, in cases where that is over a matter of importance to the investigation, we will pursue it."
He added: "These companies call in outside lawyers, who make a lot of money by doing an investigation and are the first to interview key witnesses at the coal face, then claim privilege – it is absolutely ludicrous." Lawyers, he added, were effectively "ploughing up the crime scene."
In February, Barclays Bank, which had vigorously resisted legal attempts by the SFO via the courts to access communications the bank said were covered by LPP, eventually agreed to make them available. The SFO has been investigating Barclays for nearly four years over its 2008 payment of £322 million in advisory fees to Qatar Holdings, a subsidiary of Qatar's sovereign investment fund. The Barclays' concession to release documents followed another High Court victory for the SFO in January over a challenge by Colin McKenzie to the way in which it handles the identification of material potentially subject to LPP.
Alun Milford, SFO General Counsel, recently clarified the agency's position on LPP in a speech: "We have no interest in communications between client and lawyer on questions of liability or rights," he said. "We are focused on the underlying facts, including the accounts of witnesses spoken to in corporate investigations. We do not regard ourselves as constrained from asking for them even if they are privileged…and our experience is that at least some corporates are not themselves constrained from letting us know what their investigators were told."
Should we therefore be concerned if the SFO appears to want to sidestep LPP? The answer must be positive. These attempts come against the backdrop of the Investigatory Powers Bill, promoted by Theresa May whilst she was Home Secretary, which increases the surveillance powers not only of the police, but also other agencies including the SFO. The Bill is currently progressing through parliament, with various amendments tabled, but looks set to pass.
The government recognises that LPP, likely to be impacted by key elements of the Bill, is insufficiently protected by the draft legislation. A joint committee of the Bar Council and the Law Society has stated that there should be provision made "for the protection of LPP" and that the protection should be included in the Bill itself, not simply in and as part of a code of practice.
The widespread concern of lawyers is that giving greater investigatory powers to agencies such as the SFO may well undermine LPP, and prevent them from being able to assure clients that their communications are confidential. They say that the status quo should be preserved in the Bill, to ensure that clients have total confidence that they can communicate with complete candour and without fear of information being shared with a third party without their consent.
Indeed, recent guidance published by The Law Society shows the importance of LPP to the legal profession. LPP is variously referred to as "one of the highest [legal] rights", a "fundamental common law right", "precious" and "sacrosanct." The guidance confirms that LPP is the right of the client, rather than the lawyer. This undermines David Green's comments that lawyers themselves are abusing the "shield" of LPP. A lawyer who discloses privileged information without client consent "would be in breach of his professional duties," and the Law Society opines that cases where abuses of LPP are proven are "few and far between." In fact, contrary to the position taken by the SFO, it continues: "If clients justifiably assert their privilege… they should not in any way be criticised or penalised for doing so, nor regarded as being uncooperative – nor should their legal advisers." This point is returned to repeatedly, the Law Society stating: "No regulator or investigator is entitled to pressure a client to waive LPP…no client can be criticised, let alone treated detrimentally… however helpful a waiver might be to the regulator or investigator" and "no adverse inferences should be drawn from a claim to privilege or a refusal to waive privilege."
The legal profession generally is increasingly frustrated by attacks on LPP by the SFO and government. While it is important to thoroughly investigate and prosecute criminals successfully, investigatory agencies should not attempt to undermine or circumvent accepted legal practice simply to make their task easier. The original justifications for LPP have not changed. The government – in particular – should take note and ensure that appropriate statutory protection is given to LPP, stopping the erosion of and guaranteeing the rights of all of us, which are entitled to be properly protected.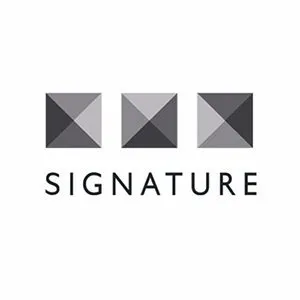 SignatureLitigation
@SignatureLitLLP
All news