Partner Paul Brehony, Senior Associate Kate Gee and Head of Knowledge and Legal Services Johnny Shearman examine in PLC Magazine the recent revisions to trial witness statement procedures and Practice Direction 57AC.
This article was first published in PLC, 30 September 2021. A link to the article on the PLC Magazine website can be found here.
At first glance, the revisions to procedure in relation to witness statements brought in by Practice Direction 57AC seem straightforward but, in practice, they give rise to a number of issues. This has led sophisticated parties to note that the process feels significantly different to the practice in relation to evidence under Part 32 of the Civil Procedure Rules. Whether different is better in the eyes of the judiciary remains to be seen.
"Ineffective" was the word used by a majority of High Court judges to describe the performance of witness statements in achieving best factual evidence at proportionate cost. This view was highlighted in the Witness Evidence Working Group's report on factual witness evidence in trials before the Business and Property Courts (BPCs), which was published on 6 December 2019 (www.judiciary.uk/wp-content/uploads/2019/12/Witness-statement-working-group-Final-Report-.pdf).
In contrast to the recent significant reforms on disclosure, the working group found that there was little appetite to radically change current practice in relation to witness statements (see News brief "Disclosure pilot scheme: revision, simplification and extension" and feature article "The disclosure pilot scheme: views from the ground"). However, it identified several ways in which the use of witness statements could, and should, be improved.
The consensus was that witness statements are overly long, too often stray into legal argument, contain irrelevant or purely narrative material and often fail to reflect witnesses' own evidence, at least in part due to the significant involvement of a party's legal team in drafting the statements. As a result, on 6 April 2021, new Practice Direction 57AC (PD 57AC) and the accompanying statement of best practice came into force, applying with immediate effect to all trial witness statements signed after that date.
Scope of PD 57AC
PD 57AC concerns witness statements for use at trials in the BPCs. A trial is defined as a final hearing, whether of all issues or of only one or some particular issues. It applies to any proceedings issued in the BPCs under Part 7 or Part 8 of the Civil Procedure Rules (CPR). It also expressly applies to unfair prejudice petitions under the Companies Act 2006 and a contributory's just and equitable winding up petition under the Insolvency Act 1986. Certain exclusions apply and careful consideration may be required to determine whether the provisions of PD 57AC need to be followed.
The key changes
While PD 57AC is relatively short, it must be read in conjunction with the appendix, which provides a statement of best practice in relation to trial witness statements. Together, the practice direction and appendix set out what a witness statement should and should not contain and give guidance on how it must be prepared.
A trial witness statement should focus on matters of fact that are in dispute and need to be proved at trial, and of which the witness has personal knowledge. So far as practicable, the witness's own words should be used. For parties that have legal representation, the statement should be based on a record of evidence obtained by the lawyer from conversations with the witness. The process to obtain this evidence should avoid leading questions and should be recorded as accurately as possible by contemporaneous notes. If some other mechanism of obtaining evidence is used, such as email exchange or a questionnaire, a description of the process should be included in the witness statement.
In addition, it is now a requirement to identify by list what documents the witness has referred to or been referred to for the purpose of providing the evidence contained in the witness statement. The list should identify the documents in such a way that they may be located easily at trial, for example by disclosure reference number. Importantly, the requirement to identify these documents does not affect any privilege that exists and any privileged material referred to should be described in general terms only (see feature articles "Waiver of privilege: all is not lost" and "Privilege in investigations: the journey continues").
A trial witness statement should not amount to a chronology of events. There is no need to quote at length from documents and parties should avoid lengthy narrative that can otherwise be made in submissions by reference to the contemporaneous documents. In addition, trial witness statements should not be used to argue the case or provide comment on other evidence.
Additional wording is now included as part of the statement of truth that a witness must sign. It confirms that the witness has understood the purpose of the statement. In addition, a party's legal representative must sign a certificate of compliance, which certifies that they are satisfied that the purpose and proper content of the witness statement has been explained to the witness and that the evidence complies with PD 57AC and accords with the statement of best practice.
As to who should sign the certificate of compliance, it should be the party's legal representative who has had responsibility for ensuring that the purpose, content and proper practice in relation to the preparation of the trial witness statement has been explained to and understood by the witness. In circumstances where an in-house lawyer gives a trial witness statement on behalf of a company but external lawyers are engaged for the purposes of conducting the litigation, the external lawyers should sign the certificate of compliance as they are responsible for ensuring that the statement meets the requirements of PD 57AC.
However, it should not be assumed that a company acting solely through its in-house lawyer will necessarily be treated as a litigant in person. If an in-house lawyer meets the definition of "legal representative" in CPR 2.3, they may be the relevant legal representative to sign a certificate of compliance for the purposes of PD 57AC. Particular care should be taken in these circumstances as the court is alive to attempts to circumvent the need for a certificate of compliance. PD 57AC provides that the court may, on application or of its own motion, strike out a trial witness statement that is not endorsed with a certificate of compliance if there is reason to consider that the relevant party was acting in person when it was signed in order to avoid the need to certify compliance.
Practical implications
At first glance, the revisions brought in by PD 57AC seem straightforward but, in practice, they give rise to a number of issues, including that:
Legal representatives will need to set aside time to explain to witnesses the process of how their evidence will be collected, prepared and used. Parties can expect their legal representative to go through this with them and their witnesses in detail given the importance placed on this in the certificate of compliance that the legal representative must sign.
Careful consideration is needed when putting documents to a witness. From the outset of the proceedings, a detailed record should be kept of documents shown to the witness for the purpose of preparing their witness statement. In addition to disclosed documents, this list may include documents such as the statements of case, publicly available reports and press articles. Where appropriate, a witness should avoid referring to multiple versions of the same document.
Witnesses should avoid revisiting documents of their own accord. If this is necessary, legal representatives should seek to agree the parameters so that documents referred to can be readily identified and listed. It is important to remember that a party may request the disclosure of any non-disclosed material referred to by the witness, whether in the party's possession or the witness's possession. If new, disclosable documents are identified by making enquiries of this nature, that material will fall for disclosure under the continuing obligation in CPR Part 31 or PD 51U as applicable.
Given the requirement to use open and non-leading questions, several witness proofing sessions are likely to be needed to allow time for the evidence they give to cover the appropriate ground.
The witness statement must be drafted in the witness's own words. This can, and should, lead to more informal language or phraseology being used than was previously the case.
PD 57AC does not prescribe a specific page limit but trial witness statements should be as concise as possible, and parties will still need to comply with any limits imposed by relevant court guides. Given the requirement to include the list of documents and the statement of best practice, it seems likely that these need not be included in any prescribed page limit but this has yet to be confirmed.
The result of implementing these practical changes to accommodate the revisions brought in by PD 57AC has led sophisticated parties to note that the process feels significantly different to the practice in relation to evidence under Part 32 of the CPR. Whether different is better in the eyes of the judiciary remains to be seen (see box "The court's approach so far"). A review of the new requirements seems likely in due course.
The court's approach so far
A handful of decisions have already grappled with Practice Direction (PD) 57AC. Of note are the judgments given in Global Display Solutions Ltd and others v NCR Financial Solutions Group Ltd and another and MAD Atelier International BV v Manes ([2021] EWHC 1119 (Comm); [2021] EWHC 1899 (Comm)).

In Global Display Solutions, the High Court noted that, despite the requirement in paragraph 3.2 of PD 57AC to list any documents that the witness has referred to in preparing their statement, it remains advisable for witnesses to refresh their memory from the contemporaneous documents available to them. While it is permissible not to do so, it
means that the evidence given is far less likely to be reliable than it might otherwise have been if the witness's memory had been refreshed.

In MAD Atelier International, which concerned an application to strike out passages of witness statements containing hypothetical or opinion evidence, the High Court confirmed that the new requirements under PD 57AC have not changed the rules on admissibility of evidence. While the emphasis is on matters of fact, witness statements may include evidence that a witness would be allowed to give in evidence in chief if they were called to give oral evidence at trial; the test therefore is one of admissibility at trial.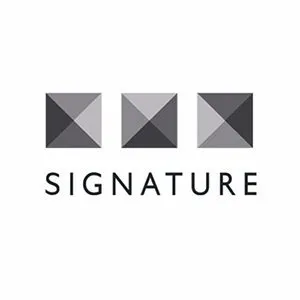 SignatureLitigation
@SignatureLitLLP
All news