Associate Thibaud Roujou de Boubée discusses practicing international arbitration and litigation in the current crisis, and offers his advice on specialising in this particular field, through the selection of the right training and the right law firm.
Thibaud's article was published in Village de la justice, 21 October 2020, and can be found here. Another version of this article was published in Lawyer Monthly, 26 October 2020, and can be found here.
Practicing international arbitration and litigation offers many opportunities to assist companies throughout the adaptation or termination of their contractual commitments with their clients, suppliers or subcontractors and to represent them before local courts or arbitral tribunals.
In the context of the crisis we are currently experiencing, many companies have committed to renegotiating contracts, which requires knowledge of civil procedure and experience in contractual dispute resolution mechanisms in order to define the best strategy and stick to it. Our knowledge of contract law enables us to provide our clients with a better understanding of concepts such as force majeure or hardship, to stack all the odds in their favour in the disputes that will arise from the crisis.
Being at the heart of disputes also makes us witnesses of the pressure the crisis is putting on our Courts. The saturation is not new, but this trend has intensified. In this context, alternative dispute resolution methods such as arbitration show all their flexibility and ability to offer adequate and efficient solutions.
In the cases I work on, turning to arbitration enabled the negotiation of new procedural orders by email and conference call to adapt procedural schedules and allow electronic submissions. The way in which hearings were to take place was also rapidly adjusted to allow virtual interventions. In late September, while some countries were announcing quarantine measures for people returning from the Ile de France region, we were able to organise a hybrid hearing at the International Chamber of Commerce hearing centre in order to enable all interested parties to virtually attend.
Other members from our firm have reported similar benefits using arbitration. Ioannis Alexopoulos and Ryan Cable from our London office have been able to secure a stay and resume proceedings with relative ease and flexibility compared to litigation court proceeding, following difficulties faced by both claimants and respondents with respect to cash flow and dedicating time and (human) resources to day-to-day affairs to keep business operating.
This practice therefore still has a bright future ahead of it. For those of you who wish to specialise in this field, I have detailed the two key steps of this specialisation below: choosing the right training (1.) and choosing the right law firm (2.).
1. Choosing the right training
Profiles of the associates I met in the field of international arbitration are extremely varied, but they all have one thing in common: they are international. My advice to students and interns wishing to work in this field is therefore to develop a strategy that will allow them to practice law in a cross-border context.
It is also important to have good understanding of contract law, civil procedure and conflicts of laws. Since those are the main rules arbitration specialists deal with, a lot of confidence can be drawn from knowing those areas of law extremely well.
For my part, I studied French Law and Common Law at Nanterre University (Bachelor's and Master's level) and specialised in international litigation and arbitration during an LL.M. at NYU. I then passed the New York Bar before coming back to France, where I taught Comparative Law at Nanterre University and passed the Paris Bar.
Advice for the New York Bar:
If you decide to do an LL.M., choose courses in fields that you later want to practice in.
Attend the LL.M. courses that will be tested on the New York Bar Exam.
Choose your Bar review wisely (those which offer a lot of MCQs tend to have the highest success rates).
Make sure you have time to study properly.
Advice for the Paris Bar transfer scheme:
Anticipate the time it takes to compile an application.
Gather up-to-date lectures or find a good review.
Make sure you have time to study properly.
Do a lot of mock exams, both oral and written.
2. Choosing the right law firm 
When applying for internships, you should be thinking about the firm's reputation and the kind of clients it has, but not only that. It is extremely important to know whether you will get drafting responsibilities and constructive feedback from the lawyers you work with. Your goal should be to hone your arbitration skills because this experience will be what matters when you apply for an associate position.
Furthermore, international arbitration is a field requiring long working hours and absolute dedication to your clients. The cases are generally of a strategic nature and therefore of the utmost importance for clients, who need to be confident that their lawyers will do their absolute best to defend their case. Expectations are therefore extremely high, which is a good thing if you enjoy challenges. Lawyers and interns must, at every level: be hardworking, dedicated, curious and proactive.
For my part, I did internships in international law firms and joined the international arbitration team of Hogan Lovells, before joining Signature Litigation. Signature Litigation being a boutique firm specialising in litigation and arbitration, I found the idea of working with partners with leading experience extremely appealing.
When I decided to make the move, the Paris office of Signature Litigation had been open for two years and I knew the firm was doing well. The boutique firm profile with virtually no conflicts of interest and highly specialised lawyers as well as a solid top-tier client base made the project thrilling. The firm had operational teams in the fields of product liability, insurance, civil fraud, enforcement proceedings, investigations, and compliance, but it was lacking an international arbitration department.
When Flore Poloni offered me to assist her in the launching of the Paris international arbitration practice, I had already met her on several occasions, and I knew she was a brilliant and dynamic lawyer I could learn a lot from.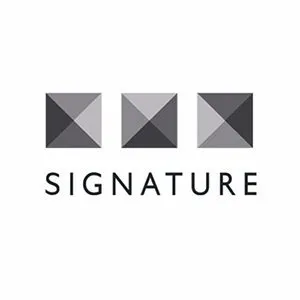 SignatureLitigation
@SignatureLitLLP
All news