Johnny Shearman discusses orders under CPR 71 requiring a judgment debtor to attend court, following the case of Njord Partners SMA-Seal LP and others v Astir Maritime Ltd and others.
Johnny's article was published in the October 2021 edition of ThoughtLeaders4 FIRE on page 36-37.
Long considered more bark than bite, orders under CPR 71 requiring a judgment debtor to attend court have been given a much-needed boost thanks to a flurry of decisions in the case of Njord Partners SMA-Seal LP and others v Astir Maritime Ltd and others. Following a series of back-to-back hearings, the court confirmed that a CPR 71 examination of an individual judgment debtor can take place both remotely and abroad.
What's it worth?
A judgment debt is not worth the paper it is written on unless you can enforce it. If a judgment debtor (a person against whom a judgment or order was given or made (CPR 70.1(2)) has no assets, money will be wasted trying to pursue enforcement proceedings. Therefore, a judgment creditor (a person who has obtained or is entitled to enforce a judgment or order (CPR 71.1(2)) should carefully consider whether it is worth enforcing a judgment debt.
Information as to the judgment debtor's assets is central in determining whether enforcement will be worthwhile and, if so, which method of enforcement will be most fruitful. One way to obtain such information is to require a judgment debtor to attend court. This mechanism is available to a judgment creditor by obtaining an order under CPR 71. Information can be sought as to the judgment debtor's means or, more broadly, any other matter about which information is needed to enforce a judgment debt (CPR 71.2(1(b))). A judgment debtor is required to answer questions on oath and produce documents in their control. If a debtor fails to attend court or attends but refuses to take an oath or answer questions or produce documents, a judge can hold the debtor in contempt of court and the debtor could be imprisoned.
On the face of it, CPR 71 provides judgment creditors with a powerful preliminary step to obtain information before embarking with more formal enforcement proceedings. However, a long-held criticism of the CPR 71 mechanism was that the requirement to attend court could be easily avoided especially where the judgment debtor was abroad at the time of the hearing. Reluctant to jump straight to contempt of court, typically, a debtor would be afforded another opportunity to attend, and the process could quickly become long and cumbersome.
Njord Partners SMA-Seal LP and others v Astir Maritime Ltd and others
The substantive proceedings in Njord Partners concern claims by a group of lenders against a borrower and two of its principals, Tahir and Ali Lakhani. Amongst others, the claimants brought a claim under a contract of personal guarantee against Tahir Lakhani.
Summary judgment on the personal guarantee was obtained in the sum of $47million and the judgment creditor sought an order under CPR 71. Mr Lakhani, resident in Dubai and unable to travel due to restrictions imposed by the UAE as a result of the Covid-19 pandemic, contended that the order requiring him to attend court via video link should be set aside. Mr Lakhani argued that the order under CPR 71 amounted to the compulsory taking of evidence within the UAE and as such could only be undertaken pursuant to a treaty on judicial assistance in civil and commercial matters from 2006.
The court rejected Mr Lakhani's arguments which resulted in an urgent application being lodged by Mr Lakhani for permission to appeal and for a stay on the ground that CPR 71 properly construed did not include attendance by video link. This application was heard after hours on the Friday before Mr Lakhani was due to attend court. The court rejected the application, and the examination went ahead the following Monday.
In dealing with Mr Lakhani's application, the court concluded that:
The requirement that a debtor must attend court was not to be taken to mean that the court could only be a physical building. There is nothing in CPR 71 that restricts attendance at court to physical attendance as opposed to attendance remotely by video link.
The is nothing in CPR 71 to preclude an oral examination being carried out abroad. A court can constitute itself anywhere, including in another jurisdiction. By extension, this is how witnesses are permitted give evidence by video link.
There was no breach of the comity principle because a judgment debtor is already subject to the jurisdiction of the court of England and Wales.
No more playing the system
The court has previously stated that for individual judgment debtors, who may reside anywhere across the globe, there is nothing in CPR 71 that limits its scope to domestic matters. The decision in Njord Partners goes someway to supporting the court's position in this regard. Often judgment creditors are kept out of pocket for a long time and there is no reason why they should be forced to throw good money after bad. The only prejudice a judgment debtor faces when required to attend court, if they decide to cooperate, is that they must tell the truth about their assets. In reality, this is no prejudice at all.
Going forward, now it is accepted that a judgment debtor will be required to attend court whether in person or by video link abroad, debtors may find it more difficult to play the system. With contempt of court and the possibility that the court may attach a power of arrest to a committal order, CPR 71 should be borne in mind whenever a creditor is seeking to recover a judgment debt.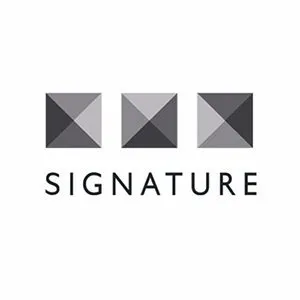 SignatureLitigation
@SignatureLitLLP
All news