Associate Matt Peacock examines the judgment in the case of Zurich Insurance plc v David Romaine and what it means for those willing to provide false statements in court, as well as those on the receiving end of a false claim.
Matt's article was published in Law360, 18 October 2019 and Lawyer Monthly , 28 November 2019, and can be found here and here respectively. A version of this article has also been published in the Barrister, 25 January 2020, here.
In parallel to their renewed interest in private criminal prosecutions brought pursuant to s.6(1) of the Prosecution of Offences Act 1985, commercial litigators have, over the last few years, increasingly looked to committal proceedings to deal with parties in civil claims who seek not only to frustrate or delay litigation via obfuscation and obstruction, but venture into contemptuous conduct that goes a step beyond mere noncompliance with a court order and into deliberately advancing a false claim or a false narrative in support of a claim.
The Court of Appeal decision in Zurich Insurance PLC v. David Romaine[1] provides guidance on a species of contempt that almost every litigator will, at some point, have given consideration to — that which arises upon their uncovering of evidence that a party or witness has signed a statement of truth despite knowing, at the time of signing, that certain facts within the document they were verifying were untrue.
One would expect bringing contempt proceedings in such circumstances to be a relatively apparent process — not least as the court certainly has not shied away from seeking "for many years … to underline how serious false and lying claims are to the administration of justice."[2] However, the roadmap to bringing a contemnor before the court can appear far from clear; the CPR themselves acknowledge that "contempt of court can take a multiplicity of forms."[3]
Any practitioner who has considered the facts of their own case (and the nature of uncovering falsehoods often means a certain degree of factual complexity existed before it was unpicked) against this multiplicity, will have quickly found themselves dealing with questions such as: Is the present situation a civil or a criminal contempt? Is it interference with the due administration of justice? Perverting the course of justice? Perjury?
When research requires you to address the question as to whether the attorney general needs to become involved in a private civil dispute, you know that you are moving into a surprisingly complex area.
The starting point is that contempt of court proceedings can be brought for making, or causing to be made, a false statement in a document verified by a statement of truth.[4] We then look to Section VI of Part 81, which confirms that the first step in getting committal proceedings off the ground in such a case is obtaining the court's permission to bring those proceedings.[5]
What the authorities prior to Zurich Insurance made clear is that a key ingredient of succeeding in an application (which despite its nomenclature is actually brought as a fresh Part 8 claim) for permission to commence committal proceedings is that the applicant must demonstrate not that a contempt has been committed — that is for the substantive proceedings — but that committal proceedings would be "in the public interest."
This left the obvious question unanswered: In a private dispute, perhaps of low quantum and where typically only one or two parties could have been or were in fact harmed by the falsehoods, what exactly does "in the public interest" mean?
In the present case, the appellant was appealing against an order of the trial judge which refused permission to bring committal proceedings against the respondent. The respondent had been employed as a refrigeration engineer from 1965 to 1971 and as an apprentice engineer from 1978 to 1985.
In 2015, he issued proceedings against the applicant, (who was the insurer of his employer of 30 years prior) for noise-induced hearing loss. In that claim he had signed three statements of truth that had actively advanced a narrative that he had "not had any noisy hobbies," including in his response to a Part 18 request asking particularized questions about references in his medical records of his use of motorbikes and guitars.
Unsatisfied with the respondent's claims that his doctor had misunderstood him and he did not ride motorcycles, and in fact only played soft music on his guitar on occasion, the appellant instructed private investigators who uncovered that the respondent had an interest in driving fast motorcycles and cars, and held himself out as the lead guitarist and vocalist in a rock-and-roll band. Evidence was obtained of him driving motorcycles and regularly playing loud live music in pubs and clubs.
The appellant then applied to strike out the respondent's claim on the basis of dishonesty. Had that application been successful, a costs would have been enforceable without the permission of the court.[6] However, qualified one-way costs shifting applied. This meant that if the respondent was to file a notice of discontinuance before the strike-out application was determined, the appellant's costs of the litigation would not be recoverable.
In the event, the respondent discontinued his claim a matter of hours after the strike-out application was made. Not content with the situation they were left in, the appellants issued committal proceedings contending that the respondent was guilty of contempt of court pursuant to CPR 81.17(1)(a) i.e. making a false statement in a document verified by a statement of truth, in a way that materially interferes with the course of justice.
It was held in the judgment leading to the appealed order that "[w]hilst there is good evidence of false statements being made deliberately, the documents upon which the Statement of Truth appeared were not signed by the Defendant" and "it is not in the public interest that committal proceedings be brought."
In allowing the appeal, Judge Charles Anthony Haddon-Cave gives at paragraphs 26-33 both a helpful summary of the existing principles that apply along with his further development of those principles:
27. In my view, the following further supplementary principles can be derived from Moore-Bick LJ's judgment in [KJM Superbikes Ltd v Hinton [2009] 1 WLR 2406)] and are pertinent:
(1) Ultimately, the only question is whether it is in the public interest for contempt proceedings to be brought (ibid,[16]).
(2) Whilst at the permission stage the Court is not determining the merits of the contempt allegation, nevertheless the Court will have regard to the following factors in order to determine whether the alleged contempt is of sufficient gravity for there to be a public interest in taking proceedings in relation to it. The factors include (i) the strength of the evidence tending to show that the statement in question was false, (ii) the strength of the evidence tending to show that the maker knew at the time the statement to be false, (iii) the significance of the false statement having regard to the nature of the proceedings in which it was made, (iv) the use to which the statement was put in the proceedings, and (v) such evidence as there may be as to the maker's state of mind at the time, including his understanding as to the likely effect of the statement and his motivations in making the statement) (ibid,[16]).
(3) In addition, the Court should consider whether contempt proceedings would justify the resources which would have to be devoted to them (ibid,[16]).
(4) The Court should have in mind paragraph 28.3 of PD of CPR Part 32 and whether proceedings for contempt would further the overriding objective (ibid,[18]).
(5) The penalty which the contempt, if proved, might attract plays a part in assessing the overriding public interest in bringing proceedings (ibid,[22]).
While large-scale commercial litigation is unlikely to face the same stratagem considerations that the court grappled with on the tactical use of a notice of discontinuance (as, outside of QOCS, the default costs rule on discontinuance at r.38.6(1) applies), and Judge Haddon-Cave did acknowledge that a claimant who readily acknowledges that the game is up and discontinues is, theoretically, likely to be in a better position than one who continues to waste time and money even when the falsehood is clear, his decision nonetheless makes clear that the court will not simply allow dishonest litigants to avoid scrutiny simply because they discontinue when confronted:
60. Finally, I would add that the message needs to go out to those who might be tempted to bring – or lend their names to – fraudulent claims: that dishonest claimants cannot avoid being liable to committal proceedings merely by discontinuing their original fraudulent claim.
The warning could not be more stark, as just a few paragraphs prior he provided a reminder that the Supreme Court has endorsed the High Court's reasoning in South Wales Fire and Rescue Service that:
The public and advisors must be aware that, however easy it is to make false claims, either in relation to liability or in relation to compensation, if found out the consequences for those tempted to do so will be disastrous. They are almost inevitably in the future going to lead to sentences of imprisonment, which will have the knock-on effect that the lives of those tempted to behave in that way, of both themselves and their families, are likely to be ruined.
Conclusion
The issues that have been caused for the insurance industry by qualified one-way costs shifting have led to a succession of recent judgments on what is needed to satisfy the court that an application to bring committal proceedings should succeed.
In this latest decision, Judge Haddon-Cave has emphasized that the only question is whether or not contempt proceedings were in the public interest, and this question is answered in the positive when there is: (1) a strong case that the statement was untrue; (2) that the maker knew it was false; and (3) the maker knows the significance of making that false statement in the context of the proceedings. Practitioners will welcome this clarity.
While these decisions continue to provide clarity and reassurance to lawyers, it is also worth recognizing that it appears the court is growing tired of a sector of the industry that is turning a blind eye to clients bringing false claims, or even encourage it. Some commentators see certain passages in this judgment as a call from the Court of Appeal to the SRA to start looking more closely at how low-value personal injury claims are brought. However, until that happens, the flow of informative decisions is likely to continue.
Eagle-eyed readers may at this stage be wondering whether the same mechanisms and considerations apply equally for falsely sworn affidavits. They do not, but have no fear: Where committal proceedings are based solely upon false statements made via affidavit, as opposed to witness statement, then an application for permission is not required.[7]
1] Zurich Insurance PLC v. David Romaine [2019] EWCA Civ 851.
[2] South Wales Fire and Rescue Service v. Smith [2011] EWCH 1749 (Admin).
[3] Para.81.0.1.
[4] See r.32.14, or in the case of a disclosure statement, r.31.23.
[5] See r.81.18.
[6] See r.44.16.
[7] International Sports Tours v. Shorey [2015] EWHC 2040 (QB).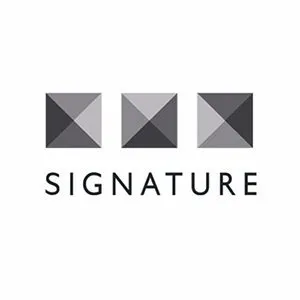 SignatureLitigation
@SignatureLitLLP
All news