Counsel Kate Gee examines a recent landmark judgment in the English High Court that permitted service of proceedings on persons unknown via non-fungible tokens (NFTs) in Crypto News.
Kate's article was published in Crypto News, 21 August 2022, and can be found here. Kate's article was also syndicated in Doulitsa, InsightNewz and Up To Date News. 
The recent, and highly-publicised, volatility of the crypto markets has been accompanied by an increased level of fraudulent activity in the crypto space.  Victims too often have little recourse to recover digital assets that have been stolen from them – for various reasons.  One of those reasons is the anonymity of the owner of the wallet where the assets are now held – and so an intended claimant will need to bring an action against unknown individuals, or "persons unknown".
In June this year, Mr Justice Trowers delivered a landmark judgment in the English High Court that permitted service of proceedings on persons unknown via non-fungible tokens (NFTs). He also found that there is a good arguable case against the defendant cryptocurrency exchanges for liability as constructive trustee, which finding brings with it wide potential implications for this and future claims.  To support such case, he ordered disclosure from the crypto exchanges.  It's a landmark judgment which deserves to be unpacked.
The claimant: The case was brought in London by Fabrizio D'Aloia, an Italian engineer and founder of the online gambling company Microgame, in an effort to recover nearly £2m of stolen cryptocurrency from 'persons unknown' in relation to a fraud allegedly undertaken against him between December 2021 and May 2022.
The respondents: The "persons unknown" are individuals behind a website with the name "tda-finan".  These individuals allegedly imitated an online brokerage, TD Ameritrade, by setting up a fraudulent clone online brokerage: the website tda-finan.com ("tda-finan").
The scam: The fraudulent website imitated a legitimate platform, misused a legitimate logo, and indicated that it was associated with the (legitimate) cryptocurrency business, TD Ameritrade.  The cloned online brokerage encouraged investors to deposit cryptocurrency into wallets, which would then be used to enter into trades.   Mr D'Aloia deposited approximately 2.1 million Tether (USDT) and 230,000 USD Coins (USDC) into two wallets, the addresses of which were recorded on tda-finan's platform.  When attempting to conduct trades later, he found that the open trades on tda-finan had been closed and his account had been blocked.  Following correspondence with a tda-finan email address, Mr D'Aloia made further deposits to the fake platform.
Mr D'Aloia said he had been 'conned' for several months before he eventually realised that he was 'a victim of fraudulent activity' in May.
The wallets: Expert evidence given in court showed that nearly all of Mr D'Aloia's assets had been transferred to a 'number of private addresses' and exchanges operated by, or under the control of, five cryptocurrency exchanges (the "Exchanges" and the "Wallets").
Relief sought: Mr D'Aloia sought:
permission to serve the proceedings by NFT airdrop into the Wallets;
an interim injunction against persons unknown to freeze his assets held in the Wallets, to prevent further dissipation of the assets, which would put them beyond his reach if successful at trial; and
a Banker's Trust order against the Exchanges to compel disclosure of information to assist with his tracing claim.
Service by alternative means:  The English procedural rules contain a set of prescribed methods for effective service of proceedings; claimants are entitled to apply for permission to serve by alternative means in certain circumstances.  Here, for the first time outside of the US, the High Court granted Mr D'Aloia the right to serve legal documents on the unidentified fraudsters connected with the Wallets over the blockchain by NFT.  In granting such permission, Mr Justice Trower said: 'There can be no objection to it. Rather it is likely to lead to a greater prospect of those who are behind the tda-finan website being put on notice of the making of this order, and the commencement of these proceedings.'  It is the first time that permission has been given in Europe to serve court proceedings on unknown fraudsters via an NFT on the blockchain and only the second time that such an order has been granted anywhere (the first having been made in June by the NYSC).
Freezing injunction: Mr Justice Trower found that there is a serious issue to be tried in respect of D'Aloia's claims of fraudulent misrepresentation and deceit, unlawful means conspiracy and unjust enrichment against persons unknown.  He therefore granted the freezing injunction sought.
Banker's Trust order against the Exchanges: A Banker's Trust order may be granted against a bank (or other third party) which holds misappropriated assets, or through which entity such assets passed.  Its purpose is to help the victim of fraud to trace the movement of  his / her misappropriated assets.  These orders are not made lightly; the evidence of a fraud must be very strong and the applicant must demonstrate that there is a real prospect that the disclosure sought from the third party respondent will assist with the preservation of assets for the purpose of the applicant's proprietary claim.
The Judge said: 'The final, and important question is the impact that the disclosure sought will have on any duties of confidentiality that may be owed to third parties in respect of the information sought.  Given that the information sought is information that relates to the disclosure of necessary information where there is a good arguable case; serious issue to be tried; on the question of whether or not the claimant has been defrauded by what looks like a relatively straightforward claim in deceit, I am satisfied that the balance comes down in favour of the grant of the relief sought, notwithstanding the duties of confidentiality that may be owed to third parties.'  The order was made.
What does this mean for the future?
These critical findings demonstrate that English courts have once again shown themselves willing to embrace technology and to apply long-established legal concepts to contemporary claims involving cryptocurrencies and digital assets, held on the blockchain by unknown fraudsters. The decision also marks an important milestone in the English court's continuing commitment to protecting victims of crypto fraud.
Crucially, by finding that there is a reasonable prospect of the Exchanges being considered liable as "constructive trustees", this judgment creates wider ramifications for potential future claims. Accordingly, crypto exchanges must now seriously consider the risk of claims being brought against them for breach of trust, and take appropriately robust steps to ringfence and protect identifiable cryptocurrency that is the subject of a dispute.
In addition, the claimant secured permission to serve proceedings by transfer of a NFT on the blockchain. In a disputes space where cases are often brought against "persons unknown", whose contact details are unidentifiable or have been deactivated, this breaks down one of the key practical barriers in bringing a claim.  It also opens the door to service of other legal proceedings by DLT, thereby making a permanent entry on the relevant ledger to record service.
Given the current absence of consistent, widespread and cohesive regulation in the gloval crypto sector, the innovative and agile approach taken by the UK courts will at least provide investors with some comfort and confidence for the time being.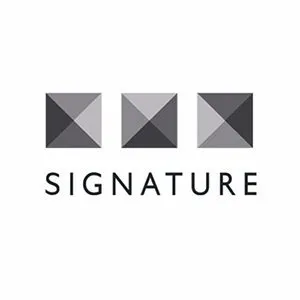 SignatureLitigation
@SignatureLitLLP
All news