Partner Emmanuèle Lutfalla comments in relation to the coverage of operating losses in the case of catastrophes such as Covid-19, in La Tribune de l'assurance.
Emmanuèle's comments were published in La Tribune de l'assurance, 30 June 2020 and can be found here.
"Initiated to cover the operating losses of a disaster such as Covid-19, the future "Catex" scheme sees its scope occupying the centre of debates, some wishing to extend the system to other events such as riots.
"The "exceptional disasters" system (Catex) would aim to help insured companies cope with terminations or significant decreases in activity linked to an exceptional event, such as a pandemic, the aftermath of a terrorist attack, riots." On the sidelines of the presentation of its Catex project, the French Insurance Federation has announced its intentions regarding the scope of the future scheme. Insurers thus act on a broad conception of the scheme's triggering factors, where Planète CSCA proposes to limit it to losses following pandemics and NBCR attacks.
Combining several triggering events is rather risky, as the modelling differ, says Emmanuèle Lutfalla, associate at Signature Litigation: "The broad conception of the factors behind the activation of operating loss without damage represents an interesting model, but difficult to implement as it uses complex mathematical models. There will be adjustment variables to be implemented in terms of frequency and intensity."
***
"Initié pour couvrir les pertes d'exploitation d'une catastrophe comme celle de la Covid- 19, le futur régime « Catex » voit son champ d'application occuper les débats, certains souhaitant élargir le dispositif à d'autres événements comme les émeutes.
«​Le dispositif de «​catastrophes exceptionnelles​» (Catex) aurait vocation à aider les entreprises assurées à faire face aux cessations ou diminutions significatives d'activité liées à un événement exceptionnel, tels une pandémie, les suites d'un attentat terroriste, des émeutes.​» En marge de la présentation de son projet de dispositif Catex, la Fédération française de l'assurance a dévoilé ses intentions quant au champ d'application du futur régime. Les assureurs actent ainsi une conception large des facteurs déclencheurs du régime, là où Planète CSCA propose de le limiter aux pertes consécutives aux pandémies et aux attentats NBCR.
Combiner plusieurs événements déclencheurs peut en effet s'avérer périlleux, tant les modélisations diffèrent, estime Maître Emmanuèle Lutfalla, avocate associée chez Signature Litigation : «​La conception large des facteurs à l'origine de l'activation de la PE sans dommage représente un modèle intéressant, mais difficile à mettre en œuvre, car il fait appel à des modèles mathématiques complexes. Il va y avoir des variables d'ajustement à mettre en œuvre en termes de fréquence et d'intensité.​»"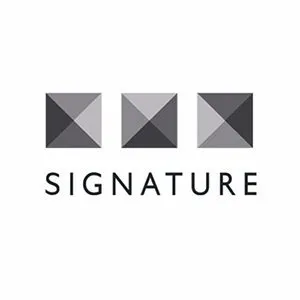 SignatureLitigation
@SignatureLitLLP
All news