Partner Emmanuèle Lutfalla comments in relation to the operating loss without any damage and the outcome of the insurance product in case of a major pandemic such as Covid-19.
Emmanuèle's comments were published in Le Parisien, 26 March 2020 and can be accessed here.
"While numerous economic sectors suffer the ravages related to the Covid-19 epidemic, insurers remained surprisingly discreet. Monday, the French Federation of Insurance (FFA), which represents 280 companies, announced that the sector will participate financially and make a contribution of up to 200M€ on the solidarity fund implemented by the government.
Only a few contracts plan the operating loss without damage. "In the aftermath of Sras (2002) and the H1N1 influenza (2009), few companies, such as Allianz and Beazley, have extended their coverage for operating loss to epidemics, but it represents a surcharge to the high cost and sparsely underwritten in the end", explains Emmanuèle Lutfalla, one of the founding partners of the Paris office of Signature Litigation, specialised in Insurance.
What about the "insurance product in case of a major sanitary disaster" on which the FFA promises to work towards? "It should take the form of a fund such as those existing for the natural disasters and attacks, Ms. Lutfalla points out. This is to be funded by contributions unblocked in the event of a loss of business related to a major epidemic." However, while awaiting its creation, an insurer advises to "turn, as of now, towards their agent, who will manage each file with goodwill, on a case-by-case basis"."
***
"Alors que de nombreux secteurs économiques subissent des ravages liés à l'épidémie de Covid-19, les assureurs étaient restés étonnamment discrets. Ce lundi 23 mars, ils se sont engagés à soutenir les entreprises dont l'activité est mise à mal par le coronavirus. La Fédération française de l'assurance (FFA), qui représente 280 sociétés, a annoncé que le secteur allait mettre la main à la poche et contribuer à hauteur de 200 millions d'euros au fonds de solidarité mis en place par le gouvernement.
Seuls quelques contrats prévoient la perte d'exploitation sans dommage. « Au lendemain du Sras (2002) et de la grippe H1N1 (2009), quelques rares compagnies, comme Allianz ou Beazley, ont pris la précaution d'étendre leur garantie pertes d'exploitation aux épidémies, mais cela représente une surprime au coût important et au final peu souscrite », explique Me Emmanuèle Lutfalla, cofondatrice du cabinet d'avocats Signature Litigation, spécialisé dans l'assurance.
Quid alors du « produit d'assurance en cas de catastrophe sanitaire majeure » sur lequel promet de travailler la FFA ? « Il devrait prendre la forme d'un fonds comme il en existe déjà pour les catastrophes naturelles et pour les attentats, précise Me Lutfalla. Des cotisations alimenteraient ce fonds qui serait débloqué en cas de perte d'activité liée à une épidémie majeure »."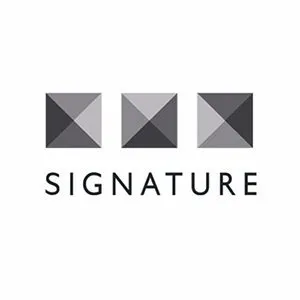 SignatureLitigation
@SignatureLitLLP
All news