Partner Elliott Phillips and Associate Paul Grant discuss the move from blockchain company Valereum to purchase a 90% stake in the Gibraltar Stock Exchange and create the world's first integrated bourse, in Global Investor.
Elliott and Paul's article was published in Global Investor on 15 February 2022 and can be found here. A different version of the article was also published in The Fintech Times, here, and UK Economy News, here, on 18 February 2022.
Introduction
Blockchain company Valereum is on the verge – subject to regulatory approval – of purchasing a 90% stake in the Gibraltar Stock Exchange (GSX). The move proposes to create the world's first integrated bourse where conventional bonds can be traded alongside cryptoassets and currencies. This development brings into sharp focus Gibraltar's blossoming reputation as a pioneering jurisdiction in the Distributed Ledger Technology (DLT) space.
The Valereum Bid for GSX
Valereum's stated aim is to provide technology for linking mainstream conventional currencies with crypto assets. The takeover is currently subject to approval by the Gibraltar Financial Services Commission (GFSC). The company has also signed a purchase agreement with the Juno Group, a Gibraltar-based trust management company, for the provision of custody services for the cryptocurrency assets acquired in the exchange. This too requires ratification by GFSC. 
Is Gibraltar ready?
Whilst other countries have adopted a cautious approach to crypto assets, either by banning or warning against investing in them, Gibraltar has encouraged a buoyant environment for licenced blockchain firms predicated upon regulatory certainty and transparency, for the protection of consumers and the weeding out of bad actors. The figures don't lie – just fourteen firms have thus far been approved for its licensing scheme.
At regulatory level, GFSC has developed its experience in bringing the activity of crypto businesses and funds within the scope of prudential supervision and not simply subject to registration requirements. Following the creation of a working group in 2014 comprising finance centre experts, a consultation paper was commissioned by the Gibraltar Government in 2017 which laid foundations for the regulatory framework which came into effect on 1 January 2018. The Rock has done the hard yards, so to speak.
Valereum's proposed overhaul of GSX speaks to Gibraltar's evolution into a thriving and respectable player in the global crypto space. Minister for digital and financial services, Albert Isola, has heralded the efforts made to shed archaic views of the Rock as a tax haven. As proof, it has overhauled policies on tax and information sharing (through the signing of numerous Tax Information Exchange Agreements). The focus upon regulation follows the same vein of regulatory openness.
Gibraltar's record of compliance with the Financial Action Task Force (FATF) anti-money laundering (AML) requirements has also been praised. The FATF's assessment in 2019 reflected the Rock as having no record of terrorist financing whether through e-money or otherwise. It has mostly implemented FATF's recommendations with respect to Virtual Assets and Virtual Asset Service Providers. Gibraltar's focus is on preventing, rather than enabling criminal behaviour.
What are the risks?
The view beyond Gibraltar is less certain. Some have highlighted the risk of sanction and/or reputational damage should Gibraltar fall prey to money launderers using approved crypto firms as vehicles for criminality. This continues to be a concern for global financial regulators. Malta, for example, provides a cautionary tale of a jurisdiction grey-listed by FATF for lacking financial crime safeguards; the consequences of which may yet be felt by the Maltese economy more widely.
Others view Gibraltar's regulatory regime as so rigorous as to prohibit entry to the marketplace and deter potential investors. The cavalier view is that a jurisdiction of Gibraltar's size might – as an agile and robust economy – prefer a riskier approach to DLT.
But that is not the image Gibraltar wishes to project. Even at the height of the initial coin offering boom in 2018, Gibraltar brought companies offering tokens within the ambit of its Proceeds of Crime and AML regime and the sensibleness of this decision was hailed at the time by many technologists and economists. Tempting as it may have been to ride the wave, the Rock opted instead to persist with its belt and braces approach. The onus remains on facilitating fewer, but higher calibre crypto firms.
What next?
The view of many on the ground is that the Valereum takeover of GSX represents another possible milestone for Gibraltar as a gateway to global business in the burgeoning crypto marketplace and further endorsement of its 'right tough, not light touch' regulatory environment. Minister Isola has some cautionary words for the naysayers: "If you wanted to do naughty things in crypto, you wouldn't be in Gibraltar, because the firms are licensed and regulated, and they aren't anywhere else in the world".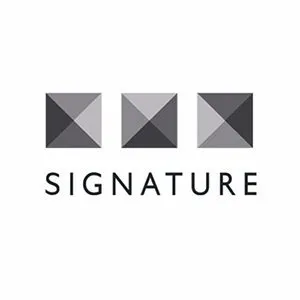 SignatureLitigation
@SignatureLitLLP
All news