Partner Emmanuèle Lutfalla was recently interviewed regarding the impact big tech is having on the insurance industry and the pros and cons of the surge in Insurtech.
Emmanuèle's interview was published in InsurTech, 17 March 2022, and can be found here.
Q: By what percentage is Big Data expected to grow in the next few years – and what will that mean in terms of data gravity for the insurance industry?
Although we do not have accessible figures on Big Data in the insurance industry, data creation will generally increase by more than 170 trillion gigabytes by 2025, reflecting the exponential increase in data created, captured, copied, and consumed going from 1.2 trillion gigabytes to almost 60 trillion gigabytes between 2010 and 2020.
This new development, based on the increased use of digital tools, is reflected in the insurance industry which is expected to see data gravity intensify, changing the landscape of underwriting insurance policies. Some insurance companies have developed mobile applications that allow users to make quotations and finalise the underwriting of insurance policies in a matter of minutes. This simplicity has generated an average of two interactions per month between the insurer and insured through these applications, improving customer relations. This revolution concerns almost all health insurers, leaving behind property and casualty insurers whose apps are used much less regularly.
Q: What are the main elements driving the increase in Big Data in the insurance industry – and why?
We are experiencing a revolution in the digital field which is shaping the insurance industry through the emergence of Insurtech. Insurtech refers to the use of technological innovations designed and implemented to improve efficiency in the insurance industry. This new approach, reflected in the use of Big Data, will affect data analytics and enhance costs and effectiveness when underwriting insurance policies.
Firstly, Big Data can help reach customers with specific insurance needs in a customised and responsive manner. With more tailored marketing carried out, costs will be reduced for individuals.
Moreover, Big Data can also help reduce costs for insurers with regard to indemnification. In principle, compensation is paid up to the amount of damage suffered, but with these new digital tools, some insurers are offering a flat-rate compensation that eliminates the notion of risk and simply concentrates on the time element.
By using Big Data, it is possible to know that an event is going to happen (storm, hurricane, etc.) but without knowing when. Insurers, therefore, define in advance the amount likely to be paid out when the event occurs, regardless of the damage actually suffered. This new type of insurance, called parametric insurance, can help the insured receive their indemnity faster than in the traditional system where the processes are longer because they require the appointment of experts for example.
Secondly, Big Data can help detect fraudulent actions by structuring data into a systematic storage format, so that detecting duplicate values and filtering them automatically will be simplified. Big Data analytics can help insurers run both diagnostic and predictive analytics in order to predict the behaviour of prospective insureds and make policy adjustments based on the results. For example, some insurers have implemented specific software in cars to record and rate the driving behaviour of customers in order to adapt the policy offer.
Q: Will an increase in Big Data negatively or positively affect the insurance industry?
With regard to the impact of Big Data in the insurance industry, it is interesting to note that it creates both benefits and drawbacks.
From one point of view, damages that occurred using digital devices, or AI in general, are more and more common and the main difficulty that arises is the complexity of determining the scope of responsibility. Indeed, online or algorithm responsibility are new subjects that can be hard to grasp for insurers. The fact that everything is going digital is changing the landscape of the insurance industry and the insurer's duty to advise the insured when underwriting policies through a digital tool, like an app or a website. The insurer must therefore ensure that its duty has been fulfilled if the insured has gone through an automatic digital tool and not an intermediary.
On the other hand, Big Data can significantly enhance the efficiency and the cost-effectiveness of insurance services. By analysing data, insurers will be able to anticipate risks and need to adapt their offer to their current and prospective customers. It can also help in fighting fraud by analysing accidents and detecting weak signals that would otherwise have gone unnoticed by humans.
Q: With the implementation of smart cities, are these increased amounts of data collection something we should be cautious about in terms of privacy for individuals and security, given the rising number of cyberattacks and breaches?
The use of Big Data is a major opportunity for the insurance industry, but it is important to bear in mind where the data comes from. Insurance companies can be the target of cyberattacks as they store a large amount of information about their customers, leading to breaches of privacy. Indeed, data sharing and transmission is carried out through new means such as Clouds or IoT, making the data more prone to cyberattacks. Insurance companies must therefore make sure data is stored and used in the most secure way to avoid and prevent any risk of exposure or cyberattack.
Thus, while cost reduction is one of the primary benefits of using Big Data, additional costs must be incurred to ensure the protection of the data collected. This can result in the need for a highly efficient IT department and to be fully up to date with the constantly evolving data protection legislation, which may affect the obligations of insurers.
Q: How do you see the future of Big Data developing in the insurtech space?
I truly believe that insurtech will grow rapidly in the coming years. However, I expect it to be limited to the field of personal insurance.
New insurtechs, such as Alan, Luko, or Leocare have recently emerged on the market and have fully established themselves in the insurance industry, offering services that take advantage of new technologies and address specific needs. However, there will still be a remaining need for traditional insurance for business risks, especially for worldwide companies involving international complex custom-made programs.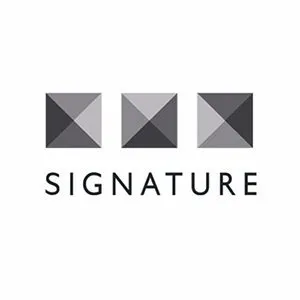 SignatureLitigation
@SignatureLitLLP
All news