Signature Litigation is pleased to have been ranked again in the Chambers UK Guide.
Signature and several Partners continue to be recognised as leading experts by Chambers for banking litigation, commercial and corporate litigation, civil fraud and international arbitration.
A full list of the rankings and comments are set out below, and Signature's profile on the Chambers website can be found here.
Firm-wide Rankings
Banking Litigation: Mainly Claimant – Band 2
"Signature Litigation is a prominent dispute resolution boutique with a strong record for acting on behalf of claimants against major financial institutions in complex litigation. It is adept in multi-jurisdictional disputes, including expertise in matters concerning Bermuda, Guernsey and Singapore. Signature Litigation is well known for its representation of oligarchs and other high net worth individuals. It has noted expertise in handling cases relating to alleged benchmark manipulation and mis-selling, as well as significant shareholder disputes."
A client notes we "have shown exemplary expertise in all aspects of this case, including strategy and commercial awareness, in addition to their undoubted expertise in the law itself."
Another commentator highlights our "impressive ability to handle high-pressure, challenging situations" and acknowledge our capability to deploy "a deep team quickly and with lawyers who are experienced with good judgement."
A source also notes: "Members of the team were all very highly knowledgeable and approachable."
Commercial and Corporate Litigation – Band 3
"Signature Litigation is a highly respected litigation boutique with expertise in a wide range of contentious corporate matters. The team is particularly well versed in shareholder disputes, including large group actions, and also advises on cases concerning breaches of contract and fiduciary duties. The firm has strong international capability and is adept at handling multi-jurisdictional cases."
A source highlights we have "a really good, strategic approach to cases and thinks the issues through" and we are "organised, efficient, very responsive and proactive."
A commentator says we "have prominent roles in large-scale commercial cases, as well as cases which adopt an innovative approach to dispute resolution."
Fraud: Civil – Band 3
"Signature Litigation is a boutique dispute resolution firm acting on cross-border litigation including major fraud cases. The firm acts for both claimants and defendants in high-value claims, including large multiparty disputes, particularly those related to banking. It is experienced at obtaining all forms of injunctive relief and in tracing assets across multiple jurisdictions around the world."
An interviewee says, "Signature can provide a purpose-built team for litigation and manage sophisticated multi-jurisdictional disputes on both sides, attack and defence."
We are also commended by a client as follows, "Signature's bedside manner in terms of helping us get through the technical, commercial and emotional aspects of a case of this nature has been considerable. They are available for phone calls when needed, they reply to emails quickly, and their administrative staff have been incredibly helpful."
Another notes we are, "very hands-on and care very much about their clients, doing everything they can to get results for them. The partners have good strategic judgement and the associates are excellent."
International Arbitration: Commercial Arbitration – Band 5
"Signature Litigation is an impressive boutique renowned for its astute representation of clients in the energy, financial service and telecommunications sectors. The firm is routinely called upon to handle proceedings under LCIA rules. It has further experience of advising on enforcement actions. The team is well versed in multiparty and cross-border disputes, with recent work involving matters stemming from Europe and the Middle East."
Noting our international strengths, a commentator says we have "a remarkably pragmatic and synthesised approach to complex, cross-border matters."
Another states, "The team are very well led. They have excellent support at associate level and are able to master specifics of the industry in question."
A source for Chambers highlights we have "demonstrated strong commercial and strategic acumen."
Individual Rankings
Partner Graham Huntley continues to be ranked highly across multiple practice areas in the Chambers UK Guide.
Banking Litigation – Band 1
"Firm founding partner Graham Huntley continues to enjoy an excellent reputation for his accomplishments as a litigator. He regularly acts for banking clients on high-value mandates, including civil fraud claims and shareholder disputes, with notable experience in matters arising from bank insolvencies."
Commentators highlight Graham's "huge experience" and that he "brings great energy to anything he is involved with."
Another acknowledges Graham as "a very astute banking litigator."
Commercial and Corporate Litigation – Band 2
"Graham Huntley practises across a broad spectrum of commercial and corporate litigation. He is particularly well known for his work on substantial shareholder disputes but also handles contentious contractual and transactional matters."
A source describes Graham as a "savvy operator" who "fights really hard for his clients – he'll never say die." Another also says "Graham is very good at seeing the big picture in litigation."
Fraud: Civil – Band 2
"Founding partner of Signature Litigation Graham Huntley regularly advises on fraud investigations and litigation, particularly in relation to banking and investment fraud. He is a highly regarded litigator known for handling cases of the utmost value, often on behalf of high net worth individuals and investors."
One source states "Graham is always there for strategic overview and is an absolute safe pair of hands."
Partner Ioannis Alexopoulos is ranked for international arbitration in the UK Guide.
"Ioannis Alexopoulos brings long-standing experience in high-value commercial disputes seated across various jurisdictions. He is also adept at handling BIT claims."
A commentator highlights Ioannis as a "brilliant lawyer with a lot of experience", and other notes he is "highly experienced and an excellent strategist."
Ioannis "is always available for urgent matters. He is quick and efficient," and has "sharp analytical skills. He is a great strategist, flexible and business-oriented."
Partner Daniel Spendlove maintains his Commercial and Corporate Litigation ranking in the Guide.
"Daniel Spendlove is adept at representing clients in complex commercial and corporate disputes. This includes issues such as breach of contract, breach of fiduciary duties and misrepresentation."
A commentator praises Daniel as "exceptional" and another says he "knows how to set the right course for the case and he does it with real aplomb."
"He is a positive presence in every case and is good at client management."
Partner Philipp Kurek is also ranked for international arbitration in the UK Guide.
"Philipp Kurek has developed a strong practice in the international arbitration space. He is adept at handling proceedings under ICSID and UNCITRAL rules, among others."
Philipp is described as "a great lawyer and is highly dedicated to delivering outcomes."
Recently appointed Partner Kate Gee is ranked in the Guide for Fraud: Civil.
"Kate Gee has notable experience in civil fraud work. She regularly advises clients on litigation and asset tracing relating to alleged fraud, and is recognised for her expertise in matters related to cryptocurrency."
Speaking to Chambers, a commentator said, "Kate is excellent – she is particularly making a name for herself in terms of crypto fraud."
Another highlights Kate as follows, "Kate is very thorough, bright and intuitively good with clients."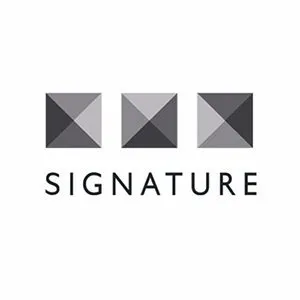 SignatureLitigation
@SignatureLitLLP
All news