Le cabinet d'avocats spécialisé en règlement des différends, Signature Litigation, annonce aujourd'hui la nomination de Flore Poloni, praticienne expérimentée en arbitrage commercial international.
Flore Poloni rejoindra le bureau de Paris du Cabinet en tant qu'associée le 1er septembre 2020. Auparavant, Flore était Counsel au sein de l'équipe d'arbitrage international d'August Debouzy à Paris.
Flore a 12 ans d'expérience en tant que conseil dans des procédures d'arbitrage commercial international, aussi bien ad hoc que sous l'égide de différentes institutions d'arbitrage, représentant des sociétés multinationales dans un large éventail de litiges. Elle a représenté des clients opérant dans les secteurs de la défense, de l'énergie, de l'infrastructure, de la chimie, des nouvelles technologies, issus de différentes régions dont le Moyen-Orient, la Russie, la Chine, le Japon et l'Afrique. Elle est notamment intervenue dans l'une des premières procédures d'arbitrage accélérées de la CCI, représentant un client russe dans le cadre d'un litige relatif à l'exécution d'un contrat d'approvisionnement et d'un protocole transactionnel.
Elle détient également une expérience reconnue en matière d'exécution de sentences arbitrales en France, telles que les procédures d'annulation, d'appel d'ordonnances d'exequatur et de saisies. Flore accompagne également certains clients dans la médiation de litiges complexes.
Flore est très impliquée dans la communauté de l'arbitrage ; elle a cofondé le groupe « Paris Very Young Arbitration Practitioners » en 2012, l'une des premières initiatives de son genre. Elle est actuellement l'une des coprésidentes du LCIA-YIAG (Young International Arbitration Group of the London Court of International Arbitration). Elle a également enseigné à l'École du Barreau de Paris et au sein de diverses universités et grandes écoles (Paris X, Paris XII et ESCP Europe).
Commentant sa nomination, Flore a déclaré : « Le bureau de Paris de Signature Litigation a une formidable réputation pour le contentieux et les enquêtes internes. Je suis ravie de rejoindre une équipe aussi dynamique, d'étendre nos domaines d'intervention vers l'arbitrage international, dont Paris est une place forte, et de travailler avec mes collègues de Londres pour renforcer notre offre en arbitrage. » Flore rejoindra l'équipe le 1er septembre 2020.
Thomas Rouhette, associé à Paris, a commenté : «Nous nous réjouissons d'accueillir prochainement Flore au sein de Signature Litigation. Sa nomination signale au marché une proposition d'arbitrage convaincante, qui complète notre offre bien établie en matière de contentieux et d'enquêtes internes. »
Flore est aujourd'hui la cinquième associée du bureau parisien de Signature. Son recrutement fait suite à la nomination en mai 2019 de Nicolas Brooke, ancien directeur juridique contentieux et enquêtes à la Société Générale. Le bureau de Paris a ouvert en janvier 2019 avec trois associés, Thomas Rouhette, ancien responsable du contentieux chez Hogan Lovells Paris, Sylvie Gallage-Alwis, ancienne Counsel chez Hogan Lovells, et Emmanuèle Lutfalla, ancienne associée dans un cabinet spécialisé en contentieux d'assurance.
Signature Litigation comprend maintenant 16 associés et 60 autres juristes dans ses bureaux de Paris, Londres et Gibraltar.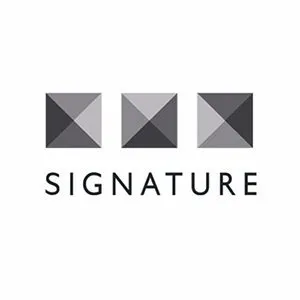 SignatureLitigation
@SignatureLitLLP
All news