Specialist commercial disputes law firm today announces the promotion of commercial fraud and crypto litigator Kate Gee to partner. Kate joined Signature in November 2020 from Allen & Overy and has more than 13 years' experience acting in complex, high value, cross border disputes, including civil fraud and asset tracing claims, commercial litigation and banking litigation.
More recently, Kate has been building her practice in relation to disputes relating to digital assets, cryptocurrencies and technology, advising on legal issues arising out of investor disputes, fraudulent conduct, legal technology, market innovation and other legal risks. Additionally, Kate has also been focusing on greenwashing litigation claims and ESG-related disputes.
Kate has advised on all stages of litigation, from pre-action through to fully contested trials and enforcement matters. She also has experience of a wide range of interim applications, including applications for summary judgment, stays and adjournments, specific and third-party disclosure, security for costs, freezing injunctions, committal for contempt of court and applications for cross-examination on evidence.
She is a prominent member of the civil fraud legal community, including co-founding of ACROSS Fraud, and actively participating in the Female Fraud Forum and Crypto Fraud and Asset Recovery Network. Kate was also recently shortlisted for Woman of the Year – International in the Citywealth Powerwomen Awards 2024.
Kate Gee commented: "Having witnessed Signature's success over the past few years, I am very proud to become a partner at a firm with an exceptional reputation. I am delighted to be part of Signature's continued growth and to help expand our capabilities across crypto, tech and ESG-related disputes."
Founding partner Graham Huntley said: "We are committed to managed partnership growth both organically and with strategic hires. Kate is admired for her drive and energy within the civil fraud and international litigation community where she is increasingly recognised for her focus on digital assets, ESG and greenwashing litigation. It is important that the firm has the ability to offer partnership to its members who demonstrate their merit and commitment."
Kate's promotion follows the recent appointment of international arbitration partner Philipp Kurek from Kirkland & Ellis in September, and the arrival of Jérémie Fierville as a new corporate and finance disputes partner in its Paris office in April this year.
Signature Litigation now comprises 23 partners and 100 staff across its offices in London, Paris and Gibraltar.
This news has been published in CDR News and Solicitors Journal.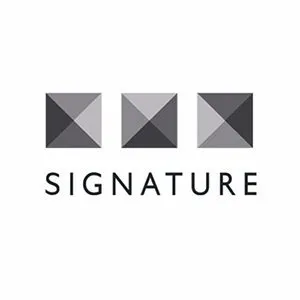 SignatureLitigation
@SignatureLitLLP
All news