Sylvie Gallage-Alwis and Nikita Yahouedeou discuss the legal regime for group actions in La Lettre des Juristes d'Affaires.
Sylvie and Nikita's article was published in La Lettre des Juristes d'Affaires, 6 March 2023, and can be found here.
Le chantier de la réforme des actions de groupe
La proposition de loi du 15 décembre 2022 relative au régime juridique des actions de groupe dont l'objectif est de simplifier l'accès à ce mécanisme a fait l'objet d'une réécriture par la Commission des lois de l'Assemblée nationale à la suite de l'avis consultatif du Conseil d'Etat du 9 février 2023 (publié le 17 février).
Ce dernier a en effet soulevé plusieurs difficultés posées par la rédaction de la Proposition de loi. La Commission des lois constitutionnelles, de la législation et de l'administration générale de la République a donc significativement amendé la Proposition.
Parmi les suggestions du Conseil d'Etat figurait celle de la suppression du nouveau titre du Code civil dédié aux actions groupe dont la création était prévue dans la Proposition. Selon lui, ces règles uniquement procédurales n'ont pas leur place dans le Code civil qui n'est pas un texte de procédure, ni dans le Code de procédure civile qui est un texte réglementaire. Il a donc suggéré que le régime procédural des actions de groupe soit inscrit dans une loi non codifiée dédiée au mécanisme ce dont la Commission des lois a pris acte en supprimant des dispositions de la Proposition à cet égard.
Le Conseil d'Etat a aussi émis de « fortes réserves » sur la création par la proposition de loi d'une « sanction civile » qui serait, dans certaines conditions, prononcée par le juge contre l'auteur du dommage, sur demande de la victime ou du Ministère Public et dont le montant serait affecté au Trésor Public. Le Conseil d'Etat estime que se posent ici des difficultés au regard notamment de l'étendue du champ de la sanction civile (manquement contractuel ? extracontractuel ?), des principes de nécessité, proportionnalité et légalité et au regard du principe de non-cumul des sanctions. Il précise par ailleurs que la sanction civile n'est pas inhérente aux actions de groupe si bien qu'elle est aussi concevable dans une action collective, conjointe ou individuelle. Ainsi, soumettre le prononcé de cette sanction à la voie de réparation choisie par le demandeur peut constituer une différence de traitement injustifiée portant atteinte au principe d'égalité devant la justice. La Commission des lois a retravaillé la rédaction de la Proposition afin de mieux définir le champ de la sanction civile, le manquement reproché et les préjudices causés. La sanction civile porterait désormais sur un « manquement à ses obligations légales ou contractuelles résultant de l'exercice d'une activité professionnelle » et ne pourrait être requise que par le Ministère Public.
Parmi les 17 amendements du texte consécutifs à l'avis du Conseil d'Etat, y figure aussi la précision que les tribunaux judiciaires spécialisés créés par la Proposition seraient compétents « en toutes matières », afin d'éviter une concurrence entre eux et les tribunaux spécialisés au titre d'une matière spécifique. Tel qu'également préconisé par le Conseil d'Etat, la création du registre des actions de groupe a été amendée en ce que sa tenue sera confiée au Ministère de la Justice et non au Conseil National des Barreaux. L'exigence d'une évaluation de l'application de la loi 4 ans après son entrée en vigueur a aussi été ajoutée.
Le Conseil d'Etat a également critiqué une trop faible transposition de la Directive européenne relative aux actions représentatives. La Commission a donc ajouté des dispositions relatives notamment à la qualité à agir de certaines associations en matière d'action transfrontière, le contrôle des conflits d'intérêts entre les défendeurs et tiers financeurs afin d'éviter le financement d'actions de groupe par des concurrents des défendeurs via des associations sans but lucratif. La possibilité de prise en charge par l'Etat des frais de justice d'un demandeur dont l'action de groupe présentait un caractère sérieux est également créée dans certaines situations précises.
La consultation du Conseil d'Etat a conduit à une réécriture de la Proposition de loi. Reste à voir si ces modifications seront conservées et/ou de nouvelles apportées lors de la discussion du texte en séance publique prévue début mars 2023. Dans l'attente, il est heureux qu'il n'y ait eu aucune critique quant au maintien d'un système opt-in.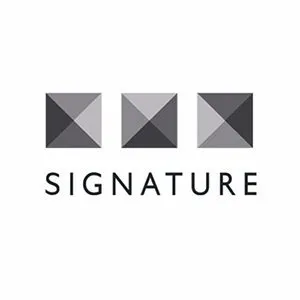 SignatureLitigation
@SignatureLitLLP
All news