Partner Sylvie Gallage-Alwis and Partner Rory Spillman examine the first UK class action lawsuit that has been launched against Johnson & Johnson in FMCG CEO Magazine.
Sylvie and Rory's article was published in FMCG CEO Magazine's January 2023 Issue and can be found here on page 59. The article was also published online and can be found here. 
It may have been anticipated for several years, but recent news that the first UK class action lawsuit has been launched against Johnson & Johnson (J&J) still made headlines. The action centres on claims that talcum powder products manufactured by the US pharma company, and sold in the UK, had allegedly caused thousands of their British customers to develop ovarian cancer and/or mesothelioma after they were exposed to asbestos in their talc products.
The launch of this collective action follows a 2018 US claim brought in the Missouri circuit court which resulted in J&J being ordered to pay $4.69 billion to 22 women and their families who claimed to have developed ovarian cancer after using J&J talc products.
The Houston-based Lanier law firm which secured the big US payout, has been authorised by the Solicitors Regulation Authority (SRA) to establish a new UK firm – Lanier, Longstaff, Hedar & Roberts LLP – which has launched the UK collective action lawsuit against J&J.
From our experience in product liability, mass toxic tort and UK group representative action mechanisms, there are distinct differences in how a US-style class action can be transposed in the UK, or in the EU.
US-based class-action lawsuits have a long history forged over many decades to become an accepted and well-established part of the landscape. In practice, most claims in the US are an amalgam of state and federal laws and the common law. For product liability, differences arise between states, particularly relating to how the common law has developed in each state.
Procedurally, the UK claim against J&J is well-placed. English courts have various procedures for collective litigation and the market for litigation funding in England is well established, further supporting what appears to be a growth in collective redress in the jurisdiction.
Evidentially, the merits of the UK-based claim against J&J will be determined by what is presented in the Particulars of Claim, which will outline the claimants' case, and what transpires in the exchange of evidence between the parties, as directed by the court. Notwithstanding the success of the prior US claim, it is not yet possible to give an assessment of the UK claim's chances of success. Further, whilst there appears to be an increased focus on collective redress in the UK, there will likely be a number of procedural and evidential hurdles to overcome, which will further test the existing procedures and structures that are in place.
By comparison, the EU's civil law legal framework for product liability is different again. Historically, the chance of success if the UK-based claim against J&J were brought in the EU would have been very limited.
The generally unfavourable view of class-action lawsuits in the UK and France has combined with an absence of appropriate legal and procedural mechanisms to make them unviable. Even now, there are much greater substantive requirements for launching a product liability claim in the UK and France compared to the US.
But the landscape is set to change, not least by the revised Product Liability Directive, which is currently under review by The European Commission as part of the global trend of strengthening collective redress mechanisms.
In addition, the EU's Representative Actions Directive (EU) 2020/1828 will deliver a major overhaul of the European class actions regime. Groups of EU consumers will be able to launch class actions against traders and mechanisms for group litigation will be introduced in every EU jurisdiction.
Against this background, the UK-based claim against J&J may also act as a catalyst for further product liability group actions to be brought across EU jurisdictions. This being said, mass tort remains a preferred route in a number of civil jurisdictions when it comes to such cases, as opposed to group or class actions.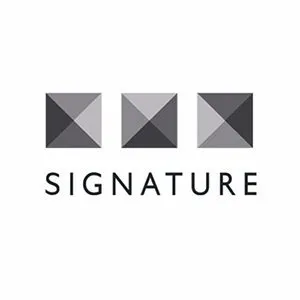 SignatureLitigation
@SignatureLitLLP
All news